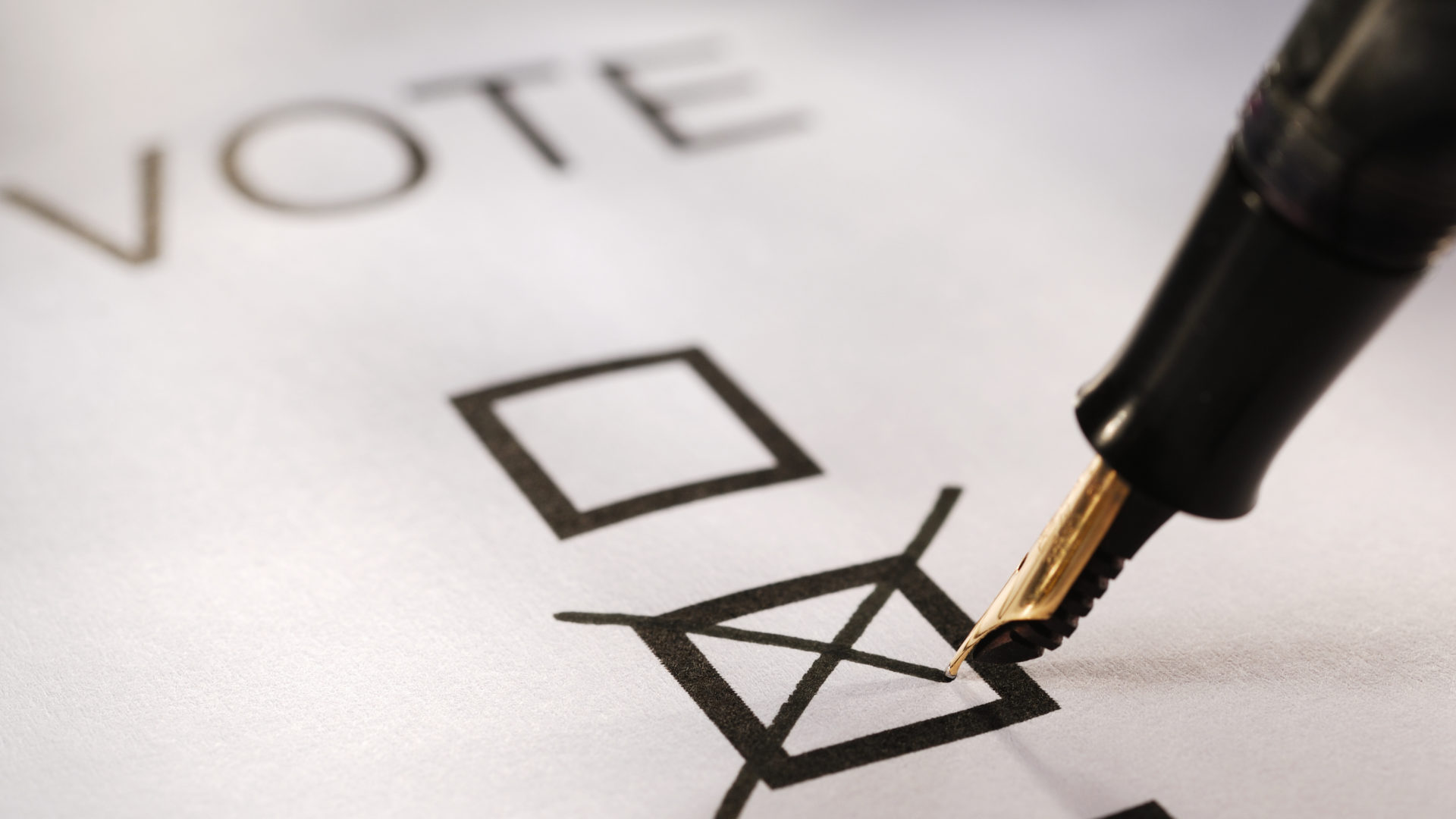 Don't Forget That Eight States Have Primary Elections Today
Iowa, Maryland, and Montana are just a few.
On June 2, seven states (Iowa, Maryland, New Mexico, Indiana, Montana, Pennsylvania, and South Dakota,) along with Washington D.C., will hold presidential primary elections. Meanwhile, eight states —the aforementioned, plus Rhode Island— will have primaries for ballot election.
The presidential primaries are to help select presidential candidates, while the ballot elections have to do with lower-level elections, such as the selection of state representatives.
What are primaries?
Presidential primaries are like pre-elections, during which you can vote for the person you'd like to see on your party's ballot in November. The votes for primaries are cast in secret. This is how they differ from a caucus, during which political party members can vote openly.
The greater number of votes a candidate receives, the greater number of delegates they are granted. These delegates will formally reflect their states' votes during either the Democratic or Republican Conventions held in August 2020.
If you remember, when Sen. Bernie Sanders suspended his campaign in April, he let supporters know that he would appear on certain states' ballots during the primaries. This was to continue to gain momentum, and have influence during Democratic National Convention.
In some states, like Alaska and Louisiana, the presidential primaries were pushed back because of the COVID-19 pandemic. New York attempted to cancel the Democratic primary, but a federal judge ruled that the state must move forward, and a new date has been set for June 23.
Where can you go to vote?
If you are in one of the states mentioned and you're looking to vote, Essence shared a handy click-through graphic that will give you your polling location based on the address you're registered to vote under.
Photo credit: Getty Images