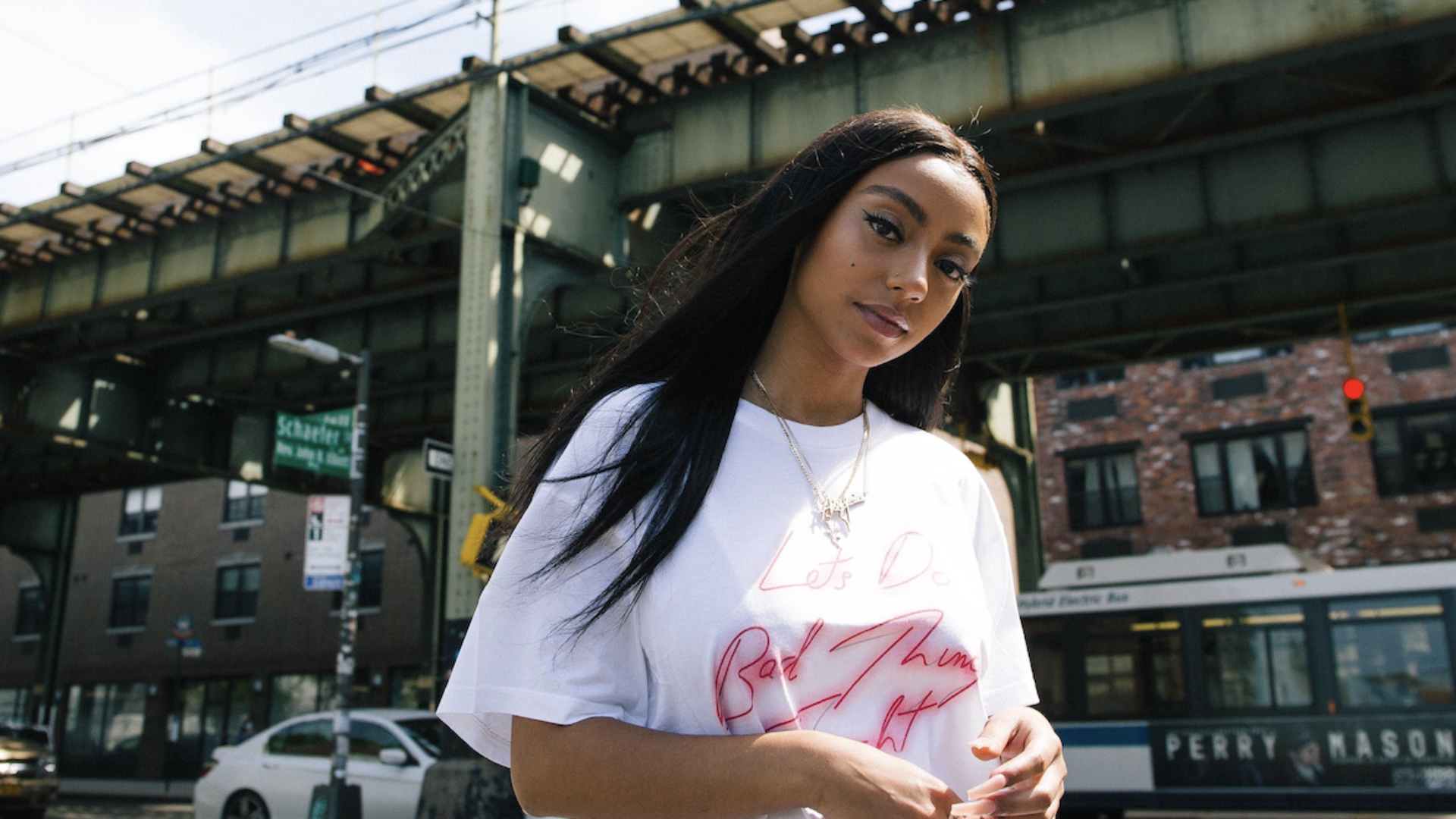 Watch Abby Jasmine's New Video For "Poland Springs"
The rapper is encouraging fans and fellow artists to donate to The Water Project.
GU favorite Abby Jasmine is back with a new video for "Poland Springs," the latest single from her 'Who Cares?' project.
In addition to sharing a new video, Abby has also launched her 'Drink Your Water' campaign. The effort invites fans and celebrities to donate to The Water Project, a non-profit organization that helps sub-Saharan African communities get access to clean water.
"For the obvious reasons I wanted to partner with a charity making a difference supplying water in communities that need it the most," Abby said in a press release. "Which is why I chose The Water Project to go along with the 'drink your water' hook."
In the "Poland Springs" clip, the young rapper hangs out with friends in her native New York, breezing through the lyrics in her signature singing style.
"Shooting the video was dope…because everything was really organic," the artist said. "We shot in and around my crib, I had some friends come over and we just did what we would normally do."
The clip was directed by Farah Idrees and Rowmel Findley, and ends with Abby talking about the importance of her initiative in support of the The Water Project.
Watch the "Poland Springs" video below. Donate to The Water Project here.
Photo credit: Rowmel Findley