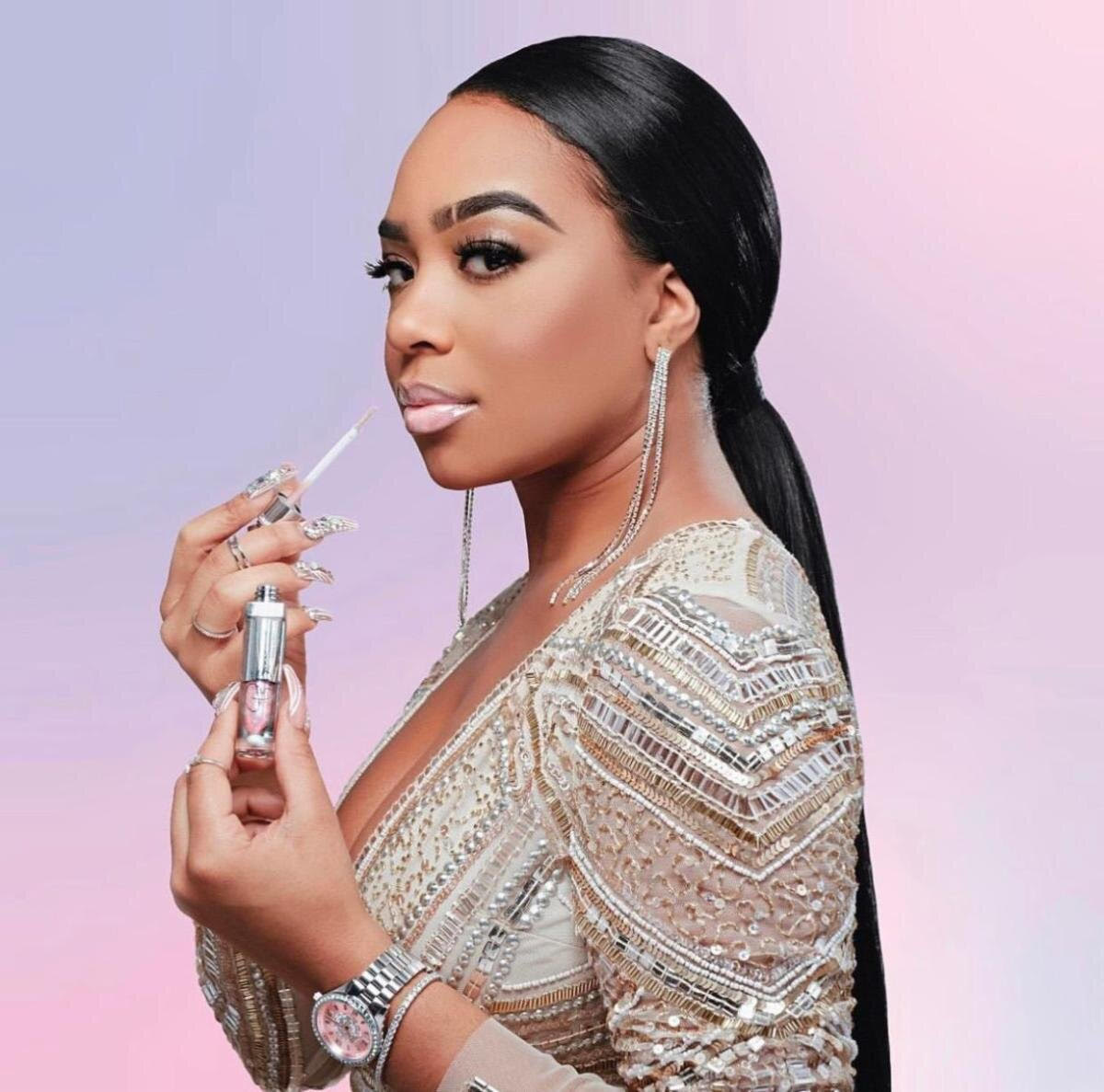 B. Simone Has Mastered Manifestation
We spoke with the entrepreneur about faith, her goals, and more.
B. Simone is the ultimate encourager. She's like a poppin' best friend who wants you do well, and is more than willing to share what she knows, so you can rise to the top with her. Her words of wisdom are always welcome, because who wouldn't want advice from a woman with over 4.5 million followers, multiple businesses under her belt, and the power to manifest whatever she puts her mind to?
The 30-year-old Dallas native is a preacher's kid, which isn't hard to imagine once you hear her talk about the importance of faith. Even during such uncertain times, B. Simone maintains her signature brand of optimism, and spoke to Girls United about how necessary it is to keep hope alive and your work ethic strong — no matter what. "Faith without works is dead," she told us. "You can't just sit there and think of $1 million. You got to go out and work for it."
B. Simone is certainly no stranger to hard work. She began as a hairstylist, and served up the hottest styles from her grandmother's kitchen after receiving her cosmetology license upon graduating high school. Ever creative, she then gave music a try for the first time, but it was her comedy that propelled her into superstardom. Her success as a comedian enabled her to receive a spot on five seasons of Nick Cannon's "Wild 'N Out," and she was also granted the thumbs up from Will and Jada Pinkett Smith. B. Simone's own show, Zeus network's "You're My Boooyfriend," debuted in 2019, and is hit as well.
These days, the multitalented businesswoman is focused on her latest work — her sold out, debut book, titled Baby Girl Manifest the Life You Want. In it, she shares the stories of her come up, and doesn't shy away from the not-so-glamourous aspects of her life, either. Let it be known that B. Simone isn't afraid to share herself, especially if it'll help someone manifest their dreams.
Read our exclusive interview with B. Simone below.
__________________________________________________________________________
Your book, Baby Girl Manifest the Life You Want stands out because of how transparent you are in it, and your dedication to helping women live their best lives. When did you first become interested in manifestation?
Honestly, when I was younger. I was manifesting, but I didn't really understand what it was. I was always just doing it, believing, seeing, having faith, and just following my goals. But the older I got, I realized it was the art and the act of manifestation and the law of attraction. So, I started to apply that every day and really understand what manifesting was. [It's] when you see it, believe it, and put an action to your faith.
So I want to say I've been manifesting and having that mindset, I think my whole life.
"I had so many setbacks, so many tears, so many nights where I just prayed and was like, 'Okay, I'm gonna leave it to God because as a human, I can't. I can't handle this. I need a higher power.'"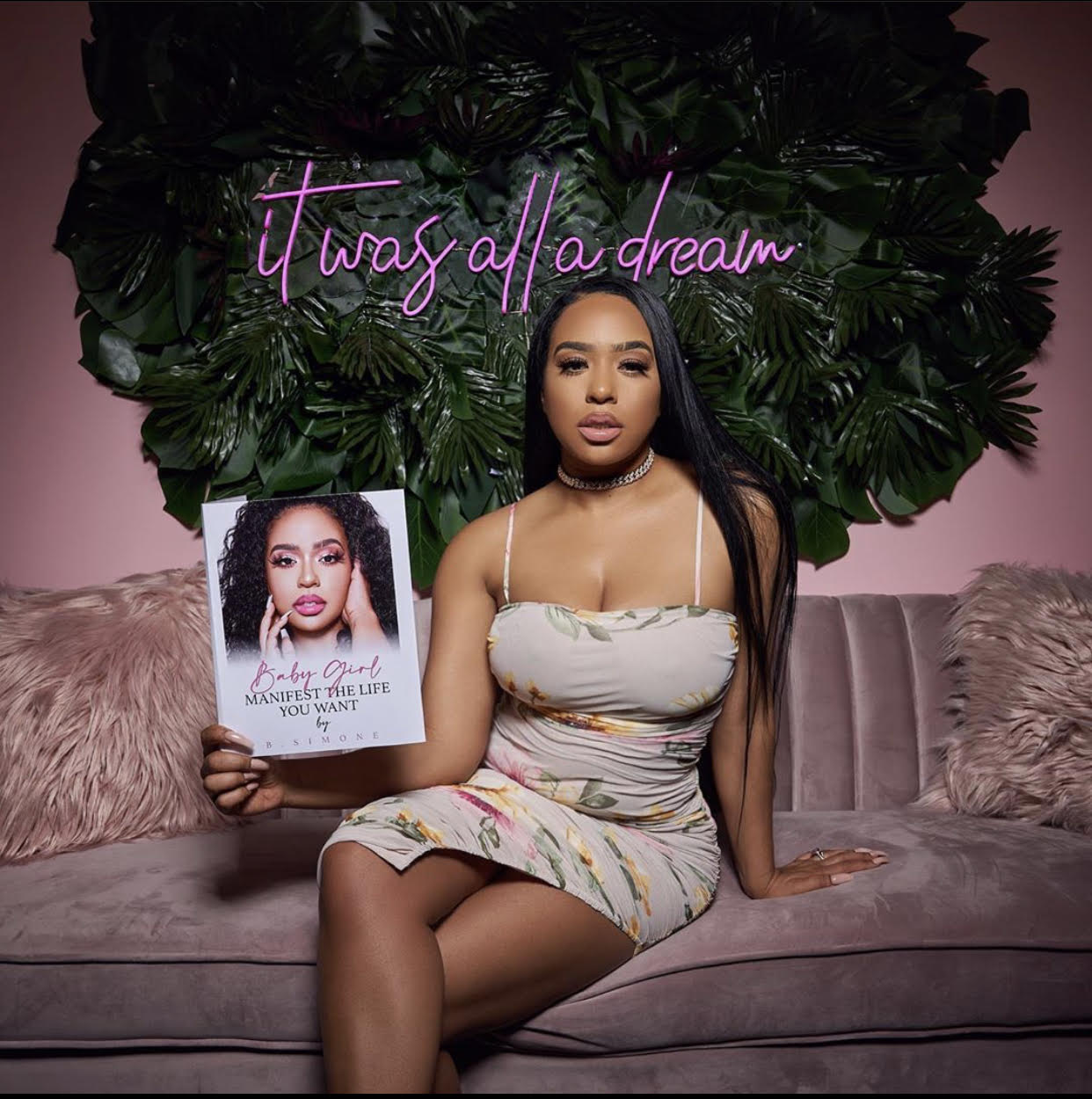 When people are telling the story of their lives, they tend to only share the good parts and skip over all of the struggles. So why did you make it a point to include every aspect of your journey in your book?
Because I want people to know that it is not easy and they're not alone. When they face turmoil, when they're confused, when they're going through the trenches, and when they feel like they failed. Failure is just a lesson.
People see the glitz and the glam of all these people that have "made it," have success, or are financially where somebody wants to be, but they're not showing what they really had to do to get there.
I had so many setbacks, so many tears, so many nights where I just prayed and was like, "Okay, I'm gonna leave it to God because as a human, I can't. I can't handle this. I need a higher power." I want people to know that it's not super easy. It's not. You're not just gonna wake up and have your goals just right there in your lap. You have to work for it and you have to fight through all those problems.
So, as a businesswoman, you've had to be rather flexible recently, as your comedy tour with Martin Lawrence was postponed due to COVID-19 concerns. Can you expound a bit on how you decided to focus more on the entrepreneurial side of your business due to the news?
A lot of it had to do with my manager. We met about four years ago. Ahe brought the marketing business mindset to my talent, cause she done turned me into a beast.
Honestly, the entrepreneurial side only worked for me because I built the B. Simone name as a brand. So, I'm not just a comedian, I'm not just a rapper, I'm not just having my clothing line. I don't just sell merch. I built [my name] as a brand and my goal is to be the Walmart of beauty, and affordable clothing, and products for my girls. I want to have pens, I want to have notebooks, I'm going to have sweatsuits, I want to have books. I want people to walk into a B. Simone store and it's a one-stop shop.
"I took off as a comedian…and as this funny, loud, crazy girl. And then I started to feed people other parts of me, like my entrepreneur side, my music side, my cosmetic side, my clothing line side, all of that."
What made you want to sell your book exclusively on your own platform?
I battled between that and going to Amazon. Because [with the] sales that we have had, I would've been a New York Times Best Seller. We've sold 20,000 books in less than what, two weeks? It's just unbelievable.
But one of the reasons why we decided to go this route, and not Amazon or an eBook, [was] because I wanted to get it out in ample time. I wasn't going to drag it. It's a great book and I wanted to get it out.
Secondly, I wanted whoever bought the book to have a physical copy in their hand, so that they could really use the book for manifestation. The tools that I've given them in that book, I need them to physically write it, carry it around really journal, and manifest it. Use it for their notes. You can't do that online. You can't do that on an eBook.
It has four chapters on my life — manifesting your circle, manifesting your finances, manifesting your success, and manifesting after the breakup. It's just, you know how to move through those things and how to really manifest the life you want, and what I did to do that.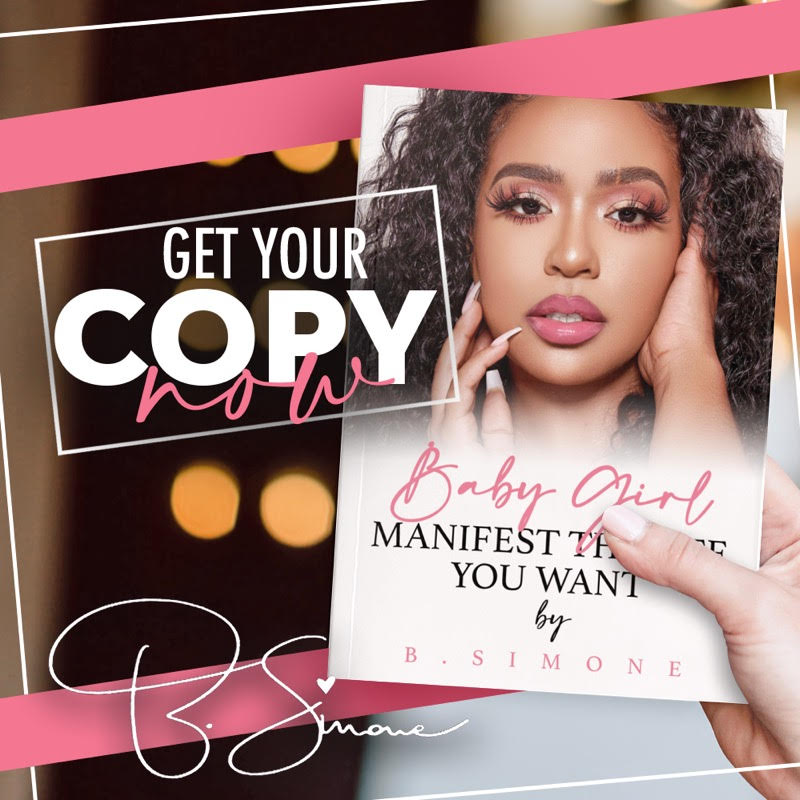 So we have to talk about your role in DaBaby's video for "Find My Way." How did you respond to the news of it going viral?
I was ecstatic. Shout out to DaBaby. I love him as an artist. Everyone knows that he's one of my favorite rappers and now, you know, one of my favorite people. He was very professional. Such a nice guy and very accommodating, such a hard worker. He's motivated me, you know, to be on my shit.
I think we threw people for a loop. Like we had them on the edge of their seat and surprised them with a picture of the marketing. It was not just dope for us, but it was dope for our scene and it was dope for entertainment.
I'm glad he dropped it right before my birthday. It was a great birthday gift and going viral was just the cherry on top man.
Speaking of your birthday, you recently celebrated your 30th, which is a huge milestone. What are you looking forward to accomplishing in the next year?
Oh my God, we got so many more goals [we're] setting. I want to do movies, I want to have a number one musical hit this year. I'm in the studio working on my rapping. I just dropped a freestyle called "Million Dollar Freestyle."
You have a hand in so many different lanes. You're making music, you're doing comedy, you're writing, you're doing beauty. Can you talk about how important is it for young Black women to have multiple streams of income?
I think it's so important, but I don't want Black women and young women to get overwhelmed. In the beginning, choose one. I had to choose one. The only reason I can do all of these things is because I built my brand under one umbrella, and then I watered my other dreams. I watered my other talents. Don't try to do everything at once.
I did comedy first, well actually, I did music first. The music wasn't taking off, the comedy was. So I listened to my consumer, I listened to my fans, and I focused on comedy for two years. I put the music to the side — I did it as a hobby.
I focused. I took off as a comedian, took off as a viral sensation and as this funny, loud, crazy girl. And then I started to feed people other parts of me, like my entrepreneur side, my music side, my cosmetic side, my clothing line side, all of that. So start with one thing and then take off, and that'll help you deal with your other streams of income.
That's very true. You have to listen to your audience.
They will tell you what they want from you.
What do you have to say to the everyday girl who wants to follow in your footsteps and manifest her dreams?
You can do it. If I can do it, you can do it. The only difference between me and you, if you haven't [started] already, is timing, focus, and dedication. You've got to have all that.
Fight, fight, fight, fight, fight! I promise you, you will see the light at the end of that tunnel and you'll be a better person because of it.
Keep up with B. Simone by following her on Instagram.
Photo credit: Source/Instagram