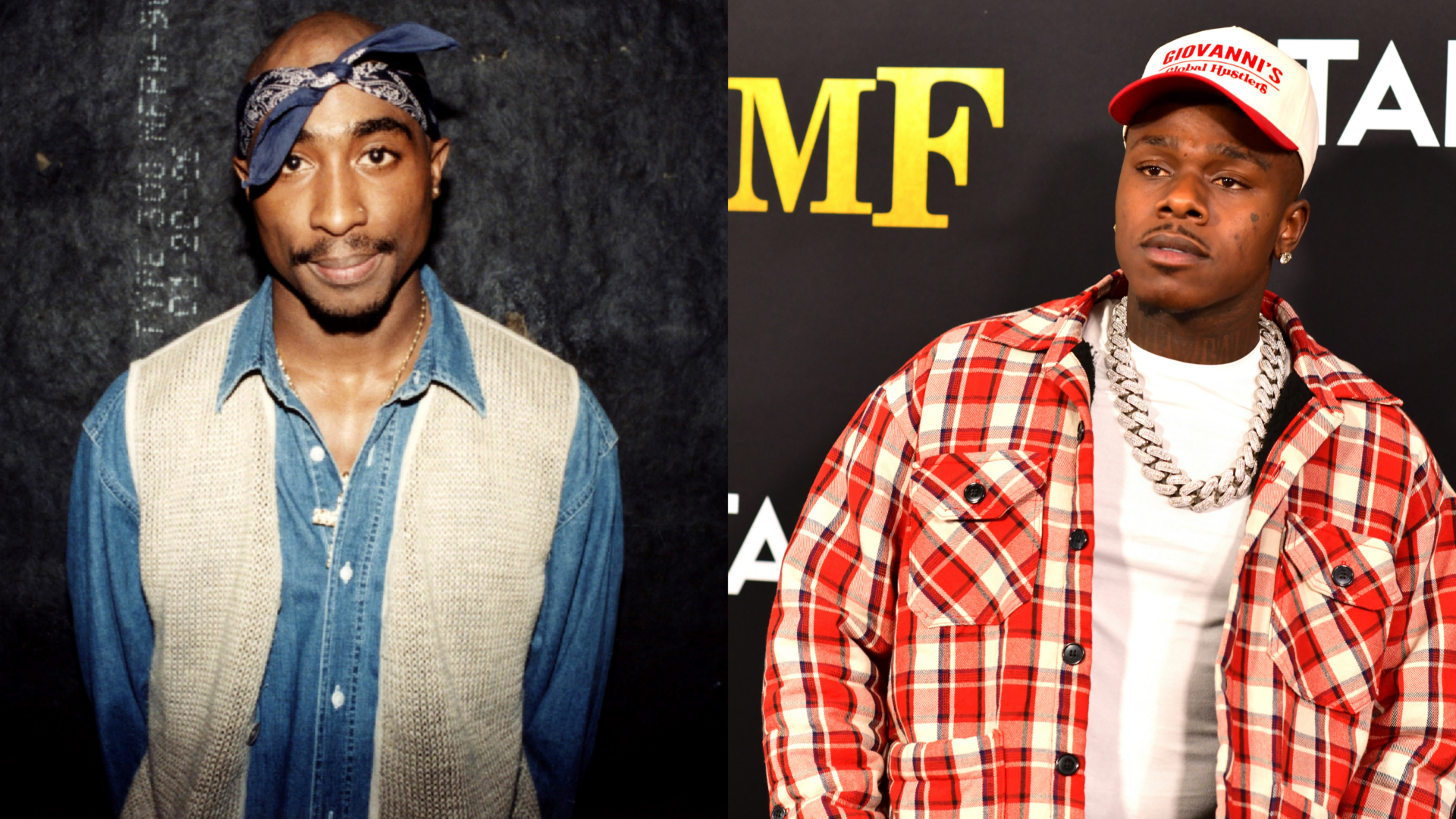 The Internet Reacts To Fat Joe Calling DaBaby The 2Pac of 2021
"Agreed," responded DaBaby on Instagram.
When you think of the late Tupac Shakur, your mind may label him as one of the most lyrically charged rappers to have picked up a pen. If you're like most of us, you wouldn't think to compare his artistry to that of any rapper to come after him.
In an interview with Rap City '21, Fat Joe referred to DaBaby as the 2Pac of 2021, which sent social media into a frenzy. During the interview, Emmy award-winning host Big Tigger began to round off names of legends in the hip-hop and rap game to which Fat Joe would have to respond with a current rapper in comparison. After pausing for a brief moment when the "Dear Mama" MC's name surfaced in the conversation, Fat Joe responded, "I should know the 2Pac one. I don't know, it's hard to be these guys. You be asking some crazy stuff. I would say DaBaby." 
After catching the news of the "Lean Back" rapper's praises of him, DaBaby took to Instagram to respond. "Agreed," DaBaby commented, "But they gone salt that down to Crack."
See below for a few reactions on the Twittersphere to Fat Joe's comments about the "Bop" rapper's likeness to the late Tupac Shakur.
2Pac Photo Credit: Photo By Raymond Boyd/Getty Images
DaBaby Photo Credit: Photo by Derek White/WireImage