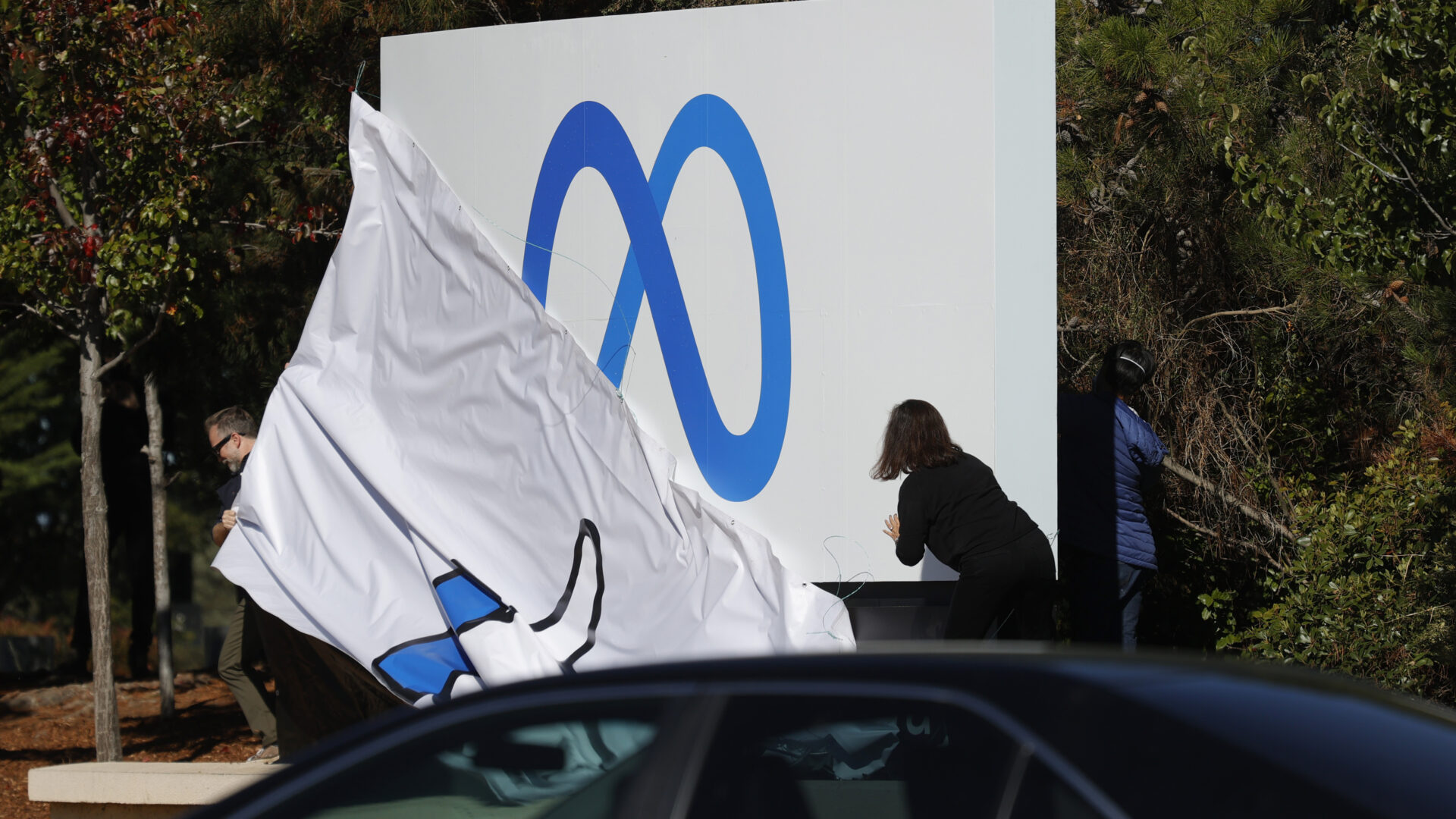 Facebook Is Changing Its Company Name To Meta. Here's What Else We Know About The Rebrand.
The news was announced during their annual Connect conference.
It's confirmed: big changes are happening at Facebook. This includes a new company name and an explanation of the platform's place in a grander vision for the company's offerings.
Facebook will now be called Meta, (a reference to the word's meaning of "beyond") and will "help people connect, find communities and grow businesses." It is being referred to as a "social technology company" and will undoubtedly expand far beyond social media.
"Today we are seen as a social media company, but in our DNA we are a company that builds technology to connect people, and the metaverse is the next frontier just like social networking was when we got started," Meta CEO Mark Zuckerberg said.
During Facebook's annual Connect conference held on Thursday, Mark Zuckerberg, the company's co-founder and CEO, revealed his plans and what users can to expect. He expressed pride in the Facebook of yesterday and his fever about what lies ahead.
"I'm proud of what we've built so far, and I'm excited about what comes next — as we move beyond what's possible today, beyond the constraints of screens, beyond the limits of distance and physics, and towards a future where everyone can be present with each other, create new opportunities and experience new things," Zuckerberg said. "It is a future that is beyond any one company and that will be made by all of us."
Zuckerberg, 37, also gave insight as to why the change was necessary, explaining that the scope of what the company plans to offer is beyond what's typically associated with Facebook, the networking app. "Right now, our brand is so tightly linked to one product that it can't possibly represent everything that we're doing today, let alone in the future. Over time, I hope that we are seen as a metaverse company, and I want to anchor our work and identity on what we're building toward."
In addition to its former namesake, Facebook also owns Instagram, WhatsApp, Messenger and Oculus, a VR company.
Speaking of, the company is also sharing information regarding their progress in virtual reality, a full embrace of futuristic technology. In thee future, Meta will connect users in a unique way with capabilities expanding beyond the physical world. They also are looking to build out the ways virtual reality can be used as a "work device." With knowledge of the industries VR is becoming increasingly popular in, such as fitness, they are looking to support developers and assist them in capitalizing on their tools.
They are also building augmented reality glasses. They are still a "few years out."
The shift from Facebook to Meta is being cemented in the form of new logo as well. The blue hue associated with Facebook's logo has been used for a 3D infinity symbol.
With all of this, the social media network will retain the name Facebook.
Watch the full Connect keynote here.
Photo credit: Meta/Justin Sullivan /Staff/Getty