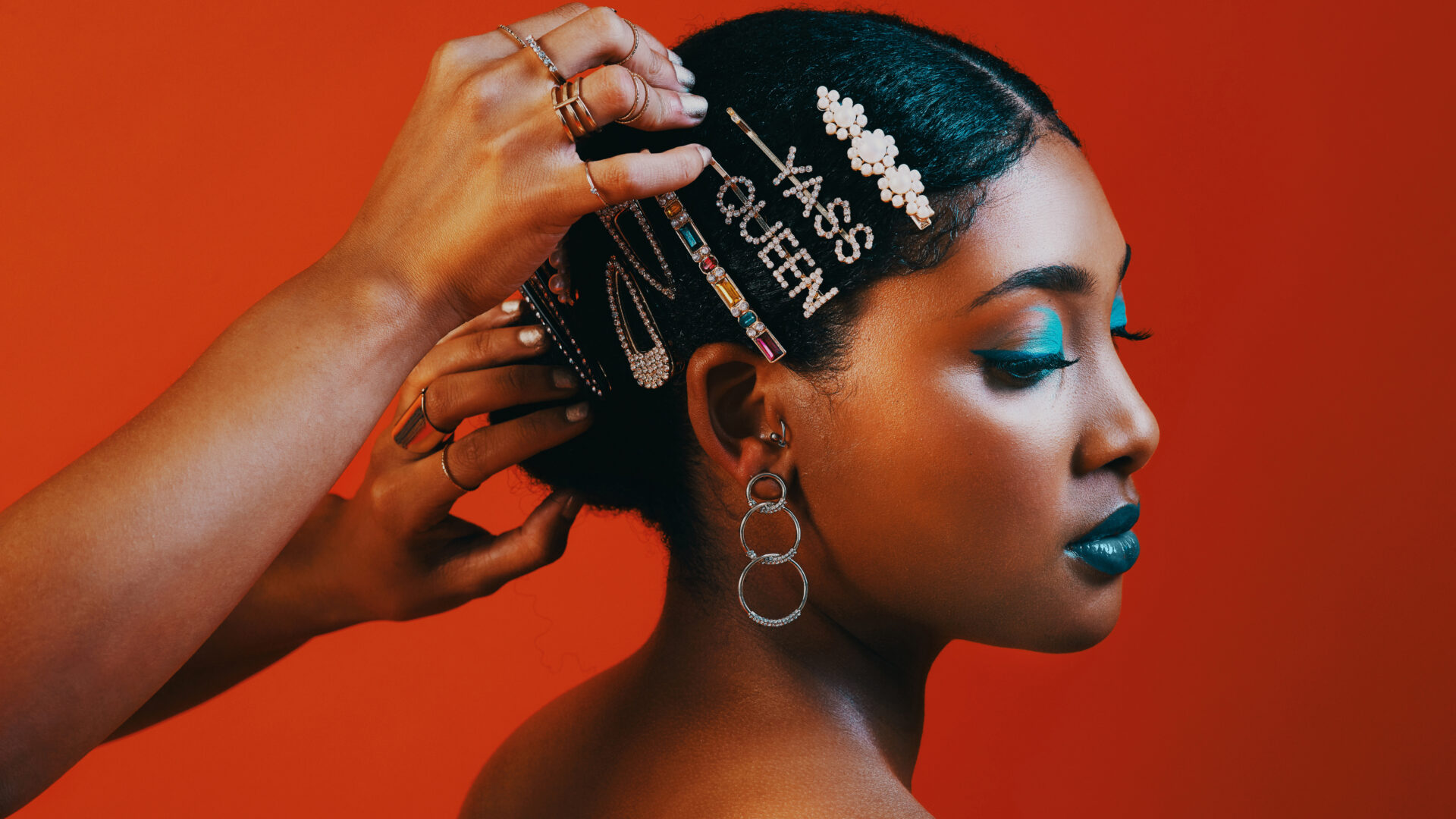 The Evolution Of Black Hair Styling On The Runway
Beverly Johnson and Veronica Webb spoke with GU about the experiences of Black hairstyling on the runway.
September represents the biggest month in Black fashion. Whether you are attending a show, walking the runway or scrolling through your favorite style accounts on social media, people are tuned in for the glitz, glam and progression.
A crucial element to any collection's storytelling is the hair and beauty, and this season, Girls United spoke with Veronica Webb and Beverly Johnson, two of the most iconic Black supermodels who trailblazed the industry as we know it. The two reminisced on the impact of their early work and how Black hair styling has evolved on the runway.
In 1974, Johnson made history as the first Black woman to cover American Vogue. As groundbreaking as it was for anyone Black in fashion, the supermodel opens up about the pushback she received from those in charge regarding how she'd style her hair. 
Read 'Beautycon Gets Real About The State Of Beauty'
"I remember trying to convince the team to let me wear my own hair down," Johnson told GU. "They believed in me; they let me wear my hair loose. The higher-ups wanted my hair pulled back because once they have a formula, they don't want to change the formula."
This historic Vogue cover was one of the first times Johnson could wear her natural hair out, making it much more meaningful. "It takes one person to show them that they can do something else," she said. From then on, Black beauty would continue to shine in significant spaces.
In 1992, Webb made history with Revlon to become the first Black woman to have a major cosmetics contract. When asked about the impact of this campaign, Webb states, "Black women were [now] given access to the highest pinnacle of commercial success in the industry." To this day, people will be walking down the street and stop Webb and say, "That was the first time I could go into the drugstore and say can you order this for us."
30 years later, in 2023, Megan Thee Stallion was named the new face of Revlon, continuing her legacy. In the seasons surrounding Veronica's legendary campaign, Versace's SS93 collection had elected her to sport long extended crimps complimenting her natural texture. In Chanel's Haute Couture show of 1992, her hair was styled perfectly in a textured updo to compliment the collection's Victorian elements.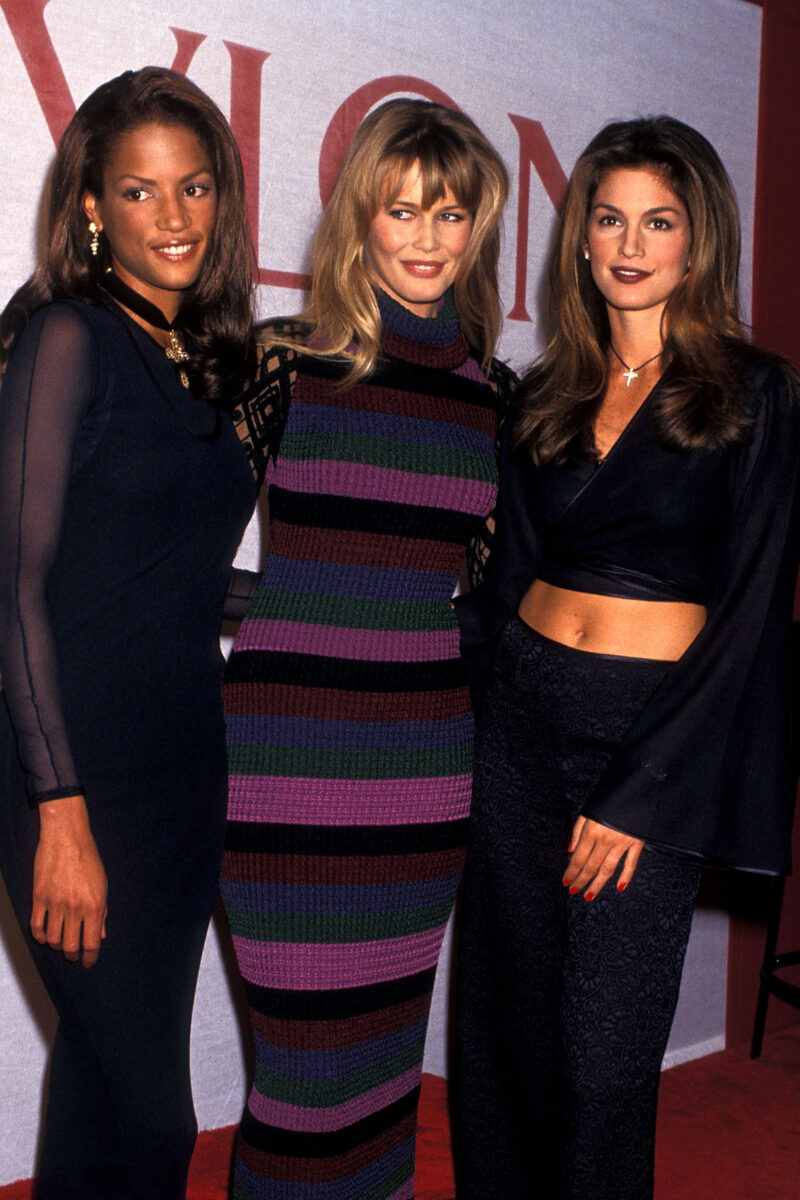 NEW YORK CITY – SEPTEMBER 29: Model Veronica Webb, model Claudia Schiffer and model Cindy Crawford attend the Fifth Annual Revlon's Unforgettable Women Contest. (Photo by Ron Galella, Ltd./Ron Galella Collection via Getty Images)
The statement that designers and brands were made with artists and models like Webb and Johnson at the time was very clear, and the two served as one of the many symbols of progression and diversity on runways. When a creative director sets out their vision for debuting a collection, models are cast with intention, and the hair styling should aid that story.
Hair Stylist Dionne Alexander, responsible for some of the most creative artistry on acts like Lil Kim, Mary J Blige and MC Lyte, sat down with GU to lend her knowledge to the evolution of hairstyling on the runway. For Alexander, the protection from her celebrity clients allowed her access to the fashion space.
Her career kicked off in the 1990s when most major American designers were not yet investing in versatile hairstylists or worked primarily on Black women. Still, some of her most notable work, like logo-printed wigs, continued to be referenced on runways and major collections.
Webb realized the need for more versatile hairstylists early in her career. "The first major cover try that I had was for a magazine called Mademoiselle Magazine, which was a huge Conde Nast magazine, it was like the younger version of Vogue," she says. "When I got there, the hairdresser could not do my hair. They wanted my hair straight for the cover, and he apologized; he was embarrassed, but I ended up getting sent home. They had to do the cover that day, there were three other girls there, he could do their hair, but he couldn't do mine, so I lost the cover."
This was a disappointing yet unsurprising occurrence for a young Black model in the 1980s and 1990s, and while she professed that fashion lovers are seeing hairstyles that never would've been on the runway 20 years ago, and there is still room to grow. 
For an industry so heavily upheld by Black culture, there is no excuse for a model to have to do their own hair or miss out on opportunities. Now, major brands are dedicated to diversity and inclusion. Are these buzzworthy changes and conversations actually being implemented?
As many fashion lovers reflect on Fashion Week, attendees were able to see hair artists at Luar, Colin Locassio, and Whensmokeclears feature some of the most diverse hairstyles. After witnessing these designers this season, it's great to see that there is more hair representation on the runway with styles like spiked cornrows, alternative haircuts and long braids.
With Black trailblazers and trendsetters of the industry telling their stories, it's clear that the staff's lack of knowledge and experience was to blame for its previous shortcomings. Now, there are no more excuses in an era that thrives on digital interconnectivity.
Runway shows are the industry's way of communicating what is beautiful, so when a model is cast and a hairstyle is showcased, they become an immortalized reflection of that. With this in mind, it's our hope that brands will continue to push the envelope and shine a light on the different kinds of beauty that exist among us.