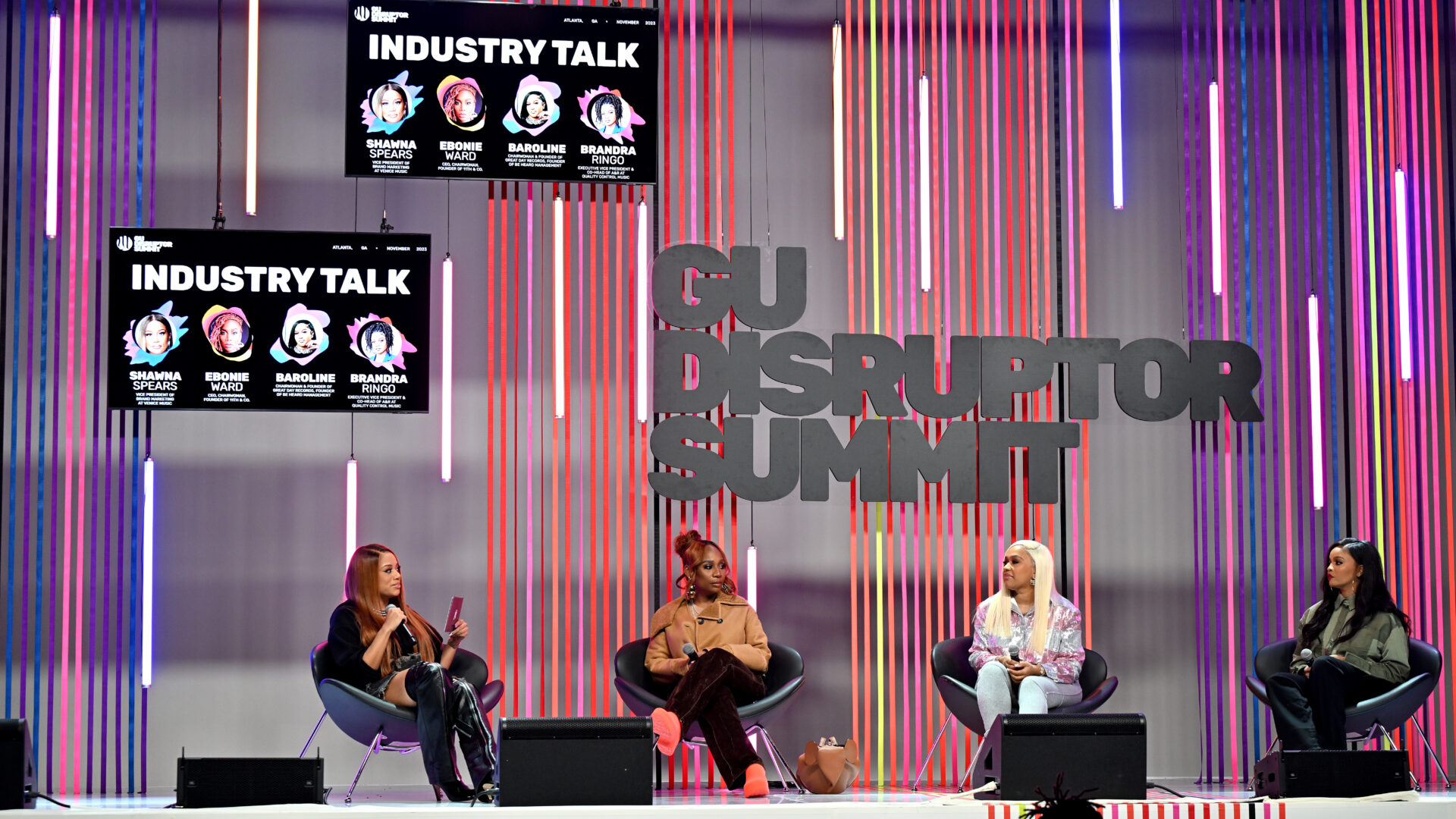 Industry Leaders Share Why Creatives Should Bet On Themselves
Elevating new artists while also taking their careers to new heights is how these heavy hitters disrupt the music business.
Key players in the Atlanta music industry kicked off the ESSENCE GU Summit 2023 with a candid discussion on what it takes for artists to sustain a successful career across an ever-evolving music scene. Industry Talk featured powerhouses that superseded traditional standards with artist development and have prospered in a competitive industry.
Panelists Ebonie Ward, CEO/Chairwoman and Founder of Eleventh & Co., Baroline Diaz, Chairwoman/Founder of Great Day Records and Be Heard Management and Brandra Ringo, Executive VP/Co-Head of A&R at Quality Control Music, engaged in a dynamic conversation with moderator Shawna Spears, the VP of Brand Marketing at Venice Music, on Saturday morning.
The discussion began with Diaz sharing how she shifted from working as the VP of A&R at Interscope Records to creating her own management company three years ago. Most recently, she launched a new record label earlier this year with its primary focus on artist development.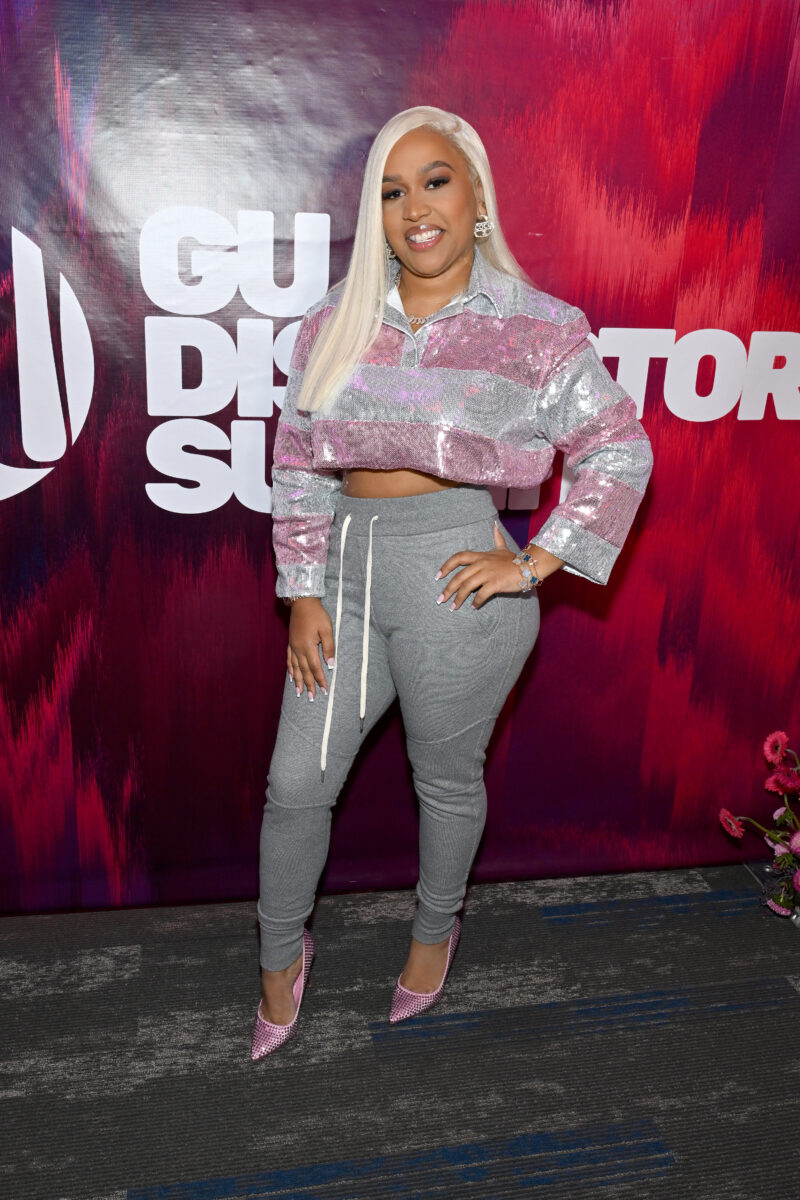 ATLANTA, GEORGIA – NOVEMBER 11: Baroline attends the 2023 ESSENCE Girls United (GU) Summit on November 11, 2023 in Atlanta, Georgia. (Photo by Paras Griffin/Getty Images)
"I started working with artist Babyface Ray and have been with him ever since," Diaz says. "When it was time for me to renew my contract and get that position everyone gets at the label, I was like, 'no I want to bet on myself. Somebody believed in me at Sony and gave me my own record label."
The conversation continued with insight from Ringo about how aspiring A&R representatives can break into their careers by honing in on their skills of finding viral talent, discovering emerging artists and relying on their ear for quality music.
For up-and-coming musicians, Ward shared the realities of a 360 deal from record labels and what to be aware of when signing that dotted line. She said that a percentage of profit from music sales, tours, merchandise and production royalties belongs to the label in a 360 deal.
While she does not warn against artists securing one, she does encourage those to pay attention to the details of their contracts and be aware of the sacrifices that come with any agreement.
"A lot of people say that there is a bad deal," Ward says. "No deal is a bad deal if you are educated, prepared and equipped to handle everything that a deal entails. Understand what you are getting into. If you do not understand, hire the people who do."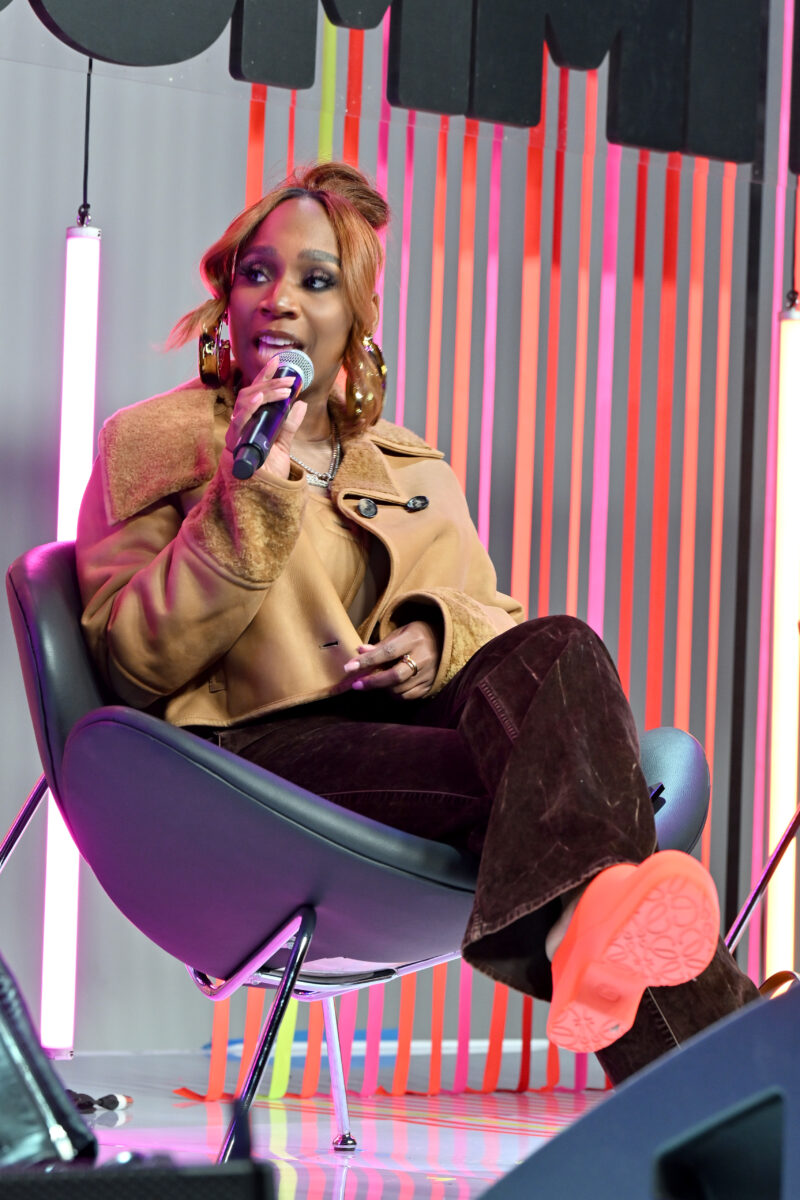 ATLANTA, GEORGIA – NOVEMBER 11: Ebonie Ward speaks onstage at the Industry Talk panel during the 2023 ESSENCE Girls United (GU) Summit on November 11, 2023 in Atlanta, Georgia. (Photo by Paras Griffin/Getty Images)
When deciding to be an independent artist versus signing to a record label, Diaz said it is different for every artist, depending on their situation. She explained that having a core fanbase and momentum that resonates with listeners works for independent artists.
On the other end, Diaz described how a record label assists with providing wider visibility of an artist's music by securing playlist deals, publicity and building a team that can take a talent's career to the next level. Diaz also emphasized that despite which route an artist takes, it requires patience to become the next music sensation.
"It takes baby steps," Diaz says. "With social media, artists think they can just blow up overnight. It does not happen that way. It is cute if it does, but you want longevity. You want to build a catalog. You want to be a superstar, and that does not happen overnight."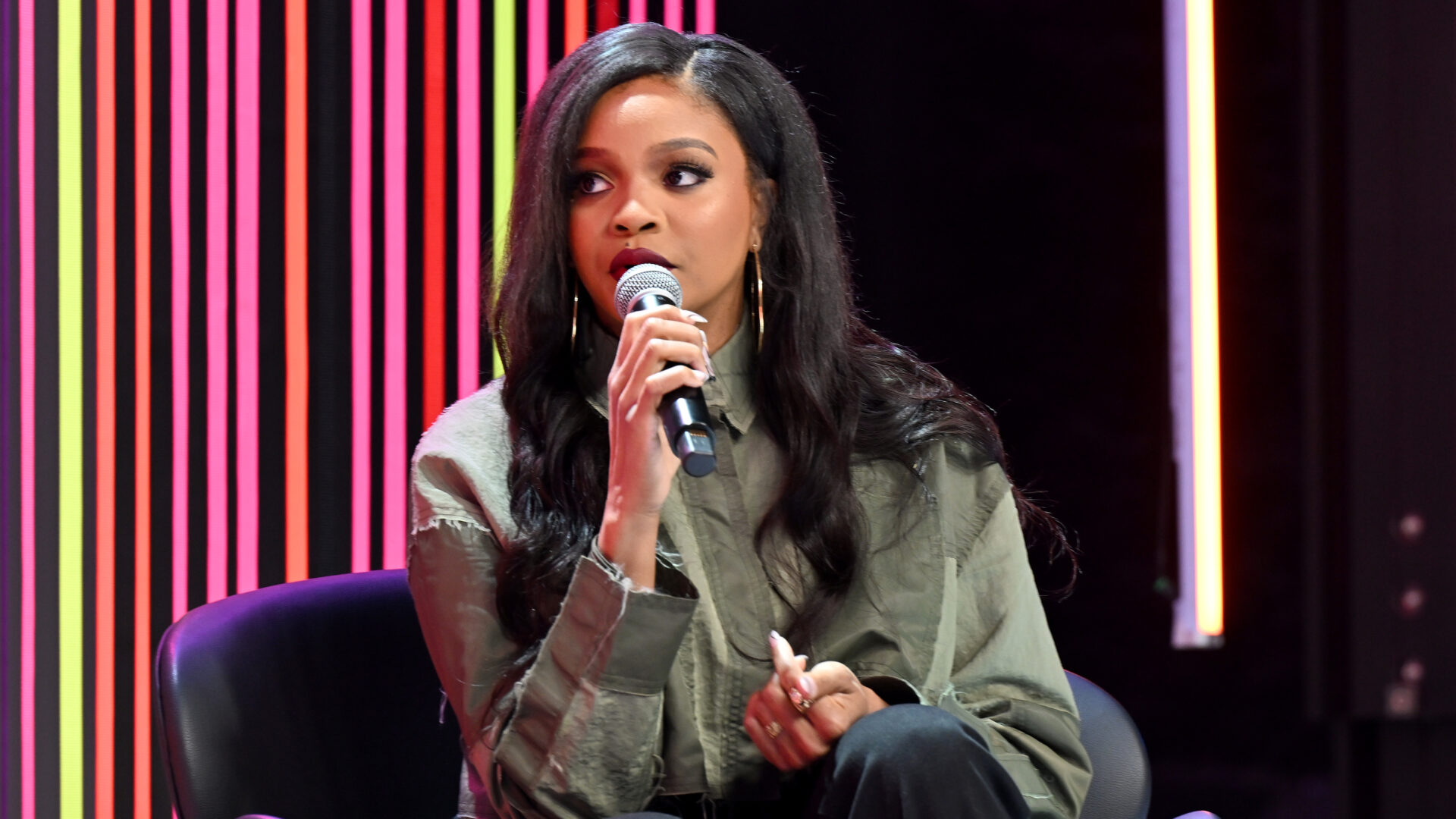 To create a career in artist management and development, Ringo noted that networking with colleagues is just as important as connecting with industry veterans. "It is very important to network at a peer-to-peer level," Ringo says. "A lot of times, people take that for granted."
Diaz shared similar sentiments about networking, whereas Ward highlighted the significance of beginning at whatever level a person is early into their career journey. "A lot of people say they want to do many different things and have dreams and aspirations," Ward says. "Wishing, hoping and praying but not doing does not align. If you really believe in yourself, just simply start."
The public debate about the lack of artist development was another hot topic that the three panelists acknowledged and reinforced that it still exists but looks different than what audiences are familiar with from the past.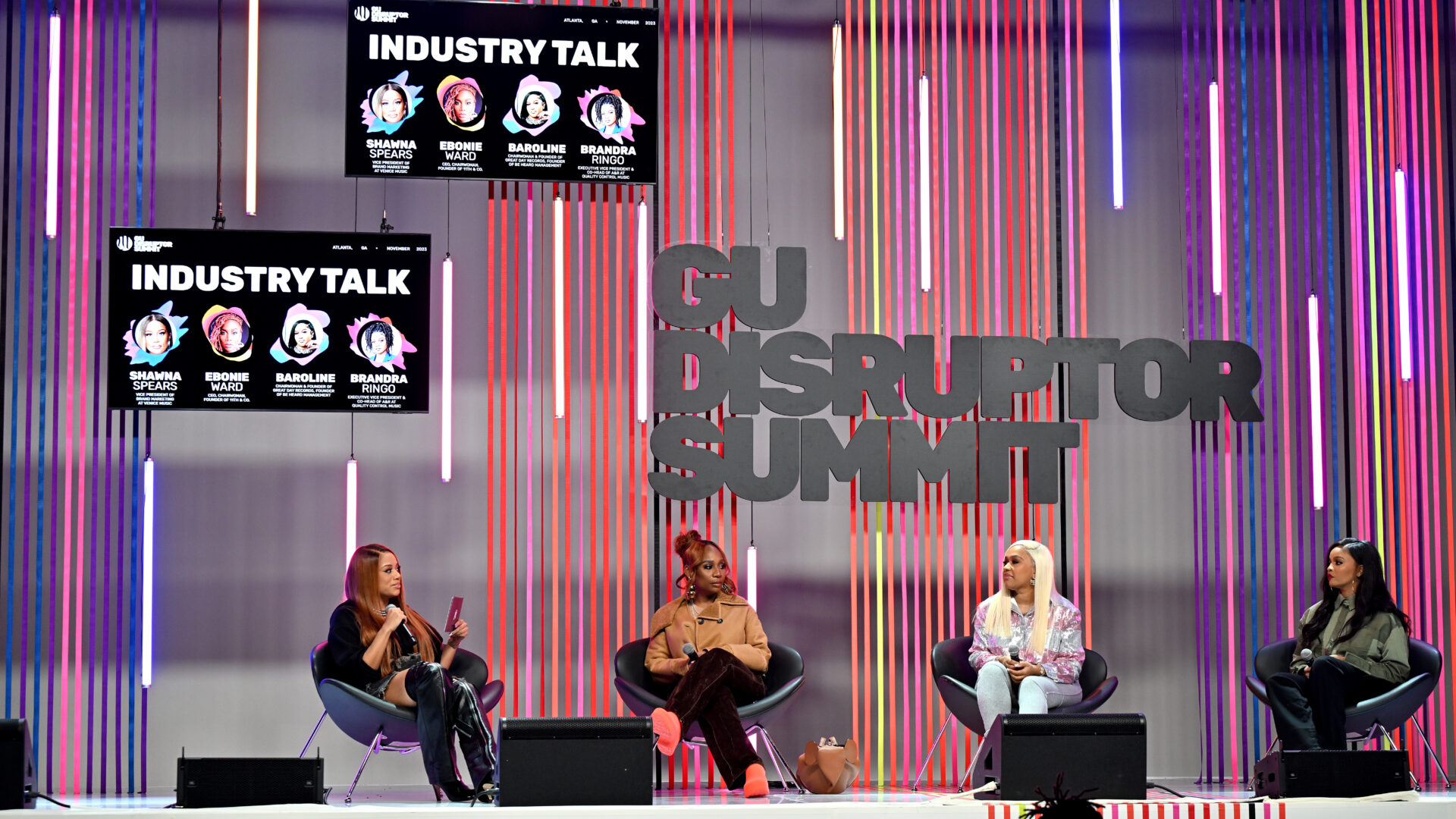 ATLANTA, GEORGIA – NOVEMBER 11: (L-R) Shawna Spears, Ebonie Ward, Baroline and Brandra Ringo speak onstage at the Industry Talk panel during the 2023 ESSENCE Girls United (GU) Summit on November 11, 2023 in Atlanta, Georgia. (Photo by Paras Griffin/Getty Images)
"Unfortunately, the current generation of artists have to develop in front of the world," Ward said. "They no longer have the luxury of developing privately. That's the biggest difference."
The speakers continued by explaining how artists' finding their individuality separates them from the oversaturated music market and makes consumers more inclined to invest in their sound.
As the music scene continues to change and artists get more creative across industry landscapes, Gen Z's fearlessness to cement their stamp is what each speaker found admirable about the future of music.
"Everybody is unapologetic and wants to make it happen," Diaz said. "I like seeing how the new generation is like, 'I am here, and I am trying to get into the industry no matter what.'"