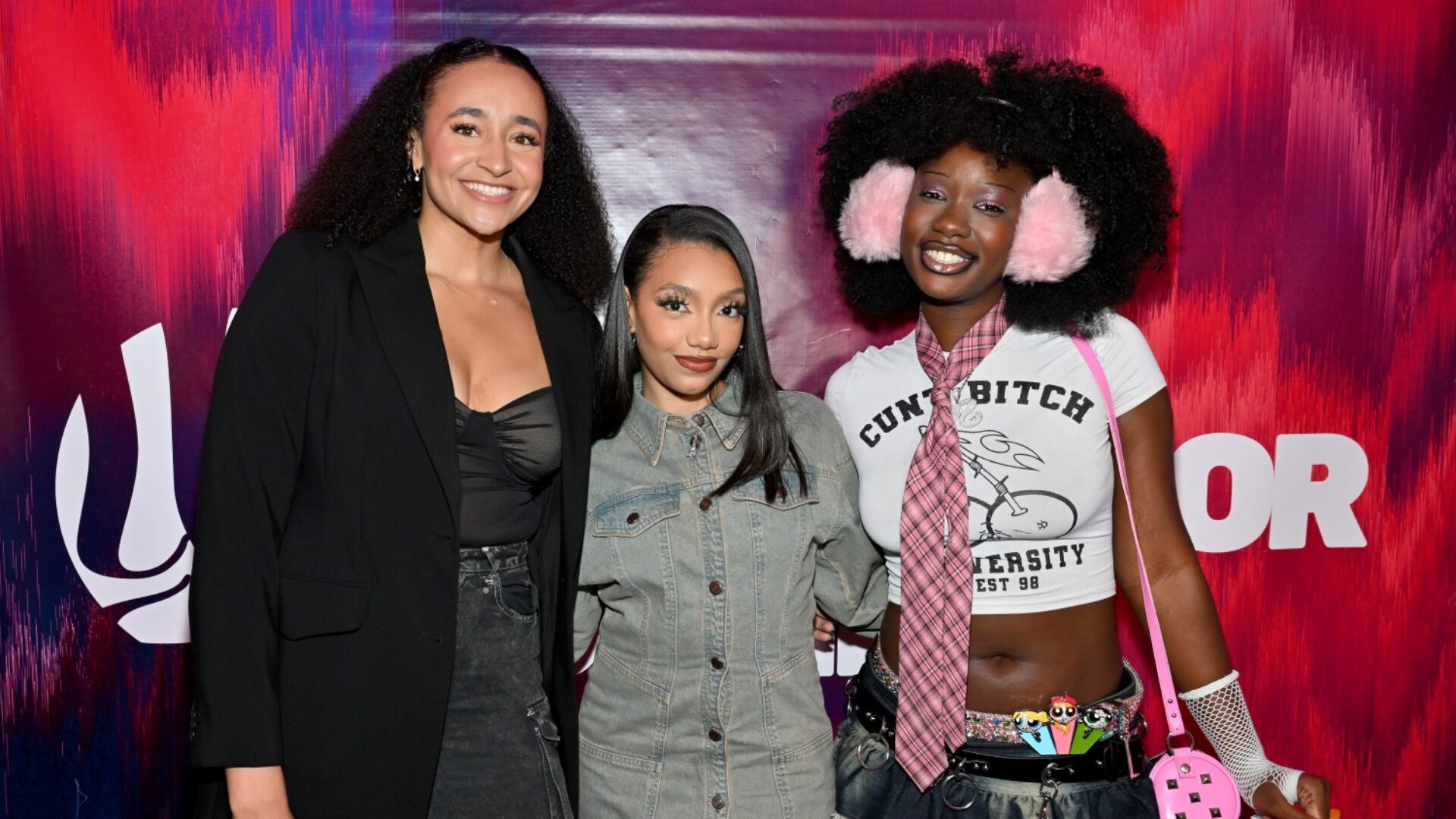 The GU Disruptor Summit Focuses On Content Individuality
Aliyah's Interlude and Haley Jones chat about remaining authentic in the digital space
The 2023 GU Disruptor Summit showcased Zillennials from across the country owning their individuality. Through the digital space, it can be difficult to not fall into trends and be yourself. On November 11, 2023, influencers Aliyah Bah and Haley Jones joined the stage to chat about individuality in social media.
In the discussion Cut The Dupe moderated by Essence GU Content Editor Danielle Wright, the ladies opened up about their journey in social media. "Regardless of what you do or say, you're going to get judged," Bah tells GU. "Therefore, you might as well do what you want to do."
In an era where everything is about aesthetic and glamour shots, there's a sense of pressure surrounded by content creation. For Jones, coming from a background of being a professional athlete in basketball, she's found her strength in creativity. "I've always used basketball as a way to get me where I want to go," Jones says. "I'm able to have my creative side outside of [basketball] and figure out what I really want to do and what my passions are."
Read 'Get Active At GU's Disruptor Summit Activations'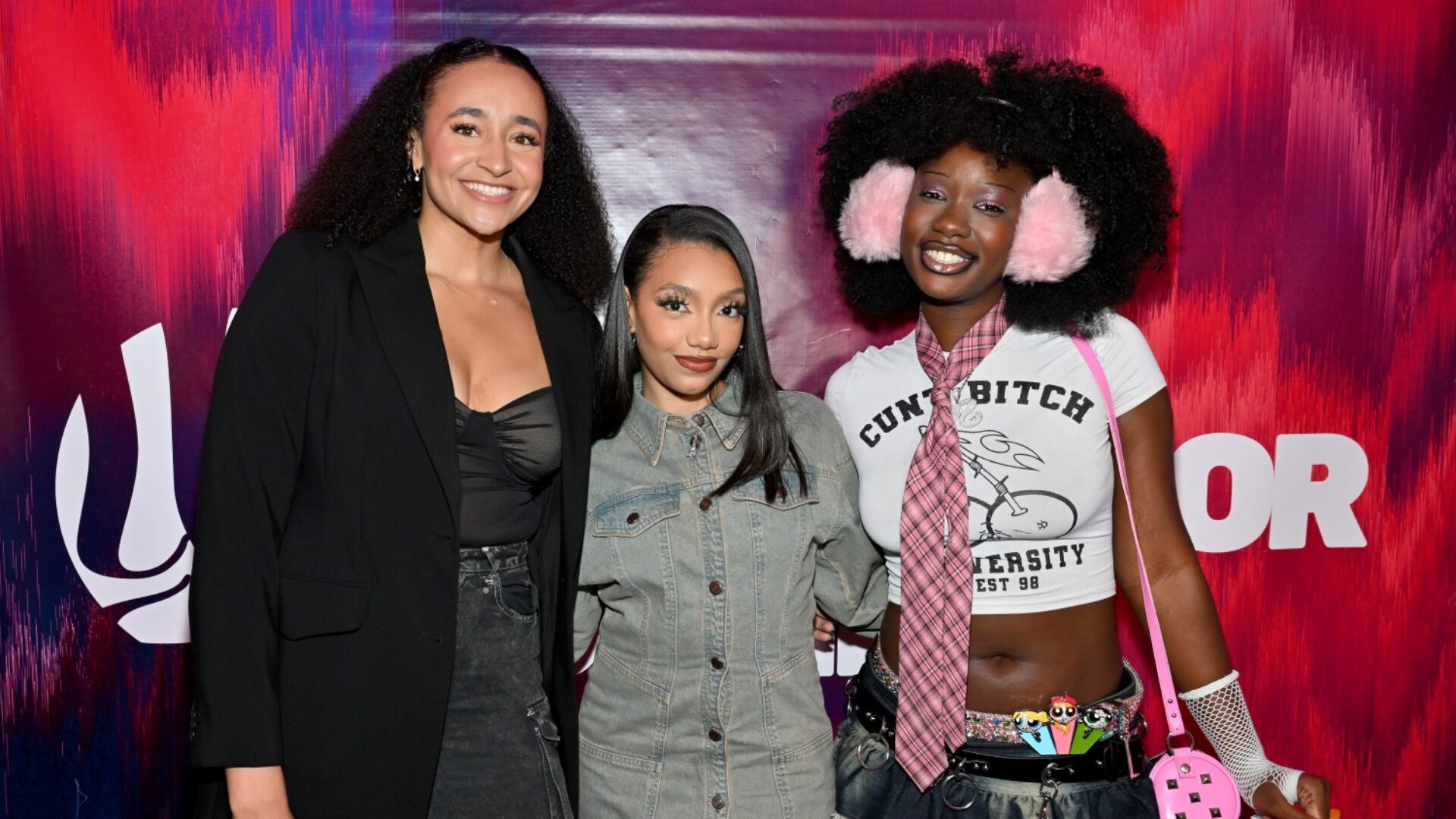 ATLANTA, GEORGIA – NOVEMBER 11: (L-R) Haley Jones, Danielle Wright and Aliyah's Interlude attend the 2023 ESSENCE Girls United (GU) Summit on November 11, 2023 in Atlanta, Georgia. (Photo by Paras Griffin/Getty Images)
Through Zillennial's authenticity on our For You pages, they've achieved numerous brand deals and partnerships and shared their tips on brand negotiation. "If it's something I would never use in real life I would not tell other people to use it because that just goes against being authentic," Bah says.
Thanks to Gen Z'ers being so transparent online, supporters can tell when their favorite influencers are being honest or sugar-coating their opinions due to sponsorships. Now, it's even more important for influencers to be genuine when presenting products to their audience. "You build your audience with trust," Jones says. "You want to be a partner of the brand, and you don't just want to be a face where you say everything they said and not have any input."
According to the Morning Consult study, The shares of Gen Zers and millennials who said they trust social media influencers grew from 51 percent in 2019 to 61 percent in 2023. At the GU Disruptor Summit, the biggest way to enter your era of disruption in the digital space is to know it's okay to show your supporters all aspects of yourself including the evolution of becoming a brand.
"Once your audience truly knows you and cares about you as a person they know that human beings change," Bah tells GU. "We all go through different seasons of our lives where we're not going to be the same exact person we were when we first started making content."
As Gen Z'ers continue to grow their platforms and audiences authenticity has become the driving force for genuine support, and with people like Jones and Bah the following generation can see that being true to themselves can get you into major places.
Check out Cut The Dupe with Aliyah Bah, Haley Jones and Danielle Wright on Girls United.
About Kenyatta: Clark Atlanta University and Medill School alumna Kenyatta Victoria is the Girls United writer covering everything from news, pop culture, lifestyle, and investigative stories. When not reporting, she's diving deep into her curated playlists or binging her favorite comfort shows.