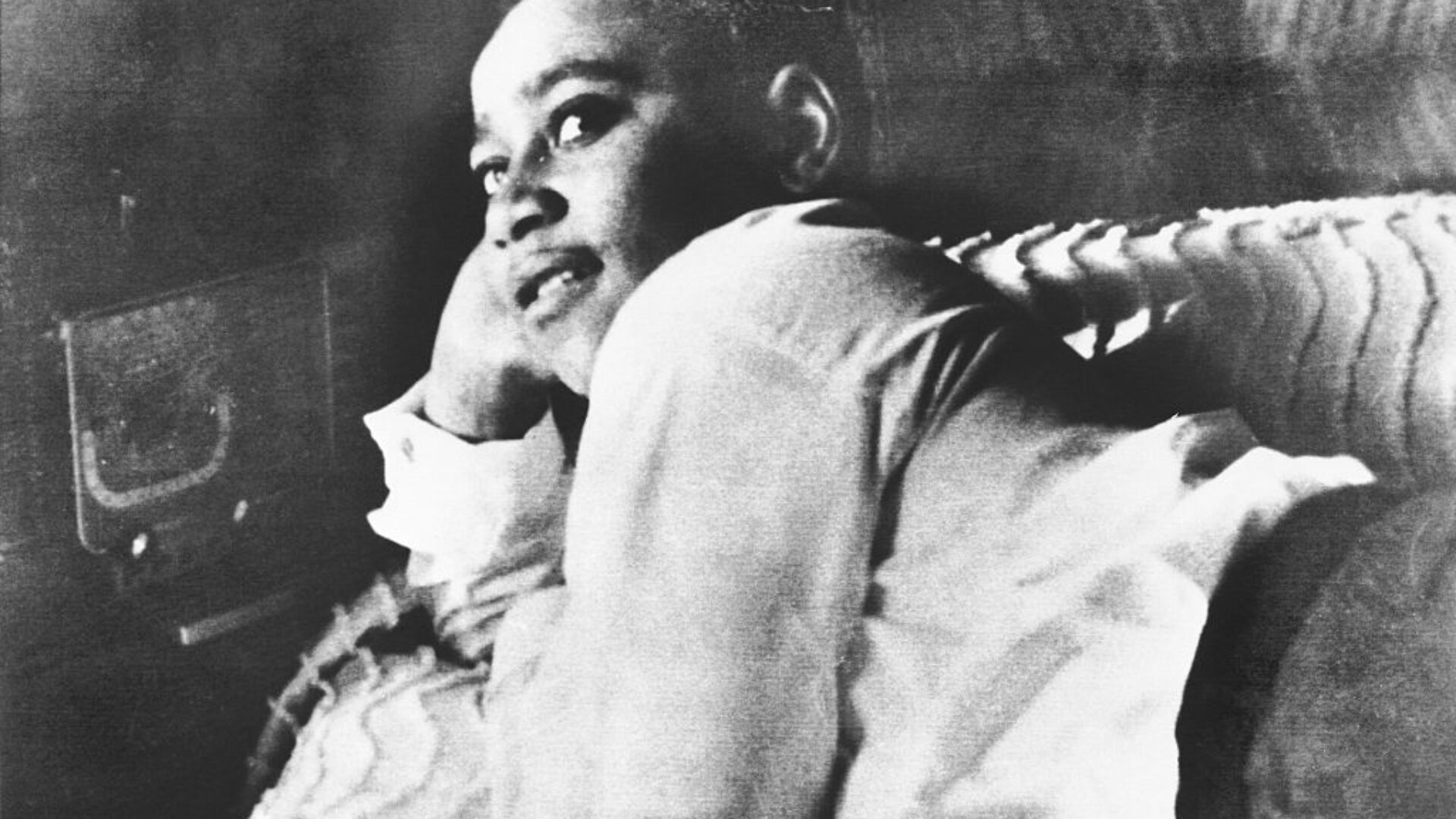 The Lynching Of Emmett Till Is Being Turned Into A Broadway Opera
The news left many questioning why the story is being told through the lens of a white woman.
The 1955 murder of Emmett Till is being turned into a Broadway opera, leaving many to question whether such a tragic event should be adapted for the stage. Eyebrows are a primarily raising though because the one of the playwrights is a white woman.
Emmett Till, A New American Opera will premiere on March 23 at the Gerald W. Lynch Theatre at John Jay College. It was written by Clare Cross and composer Mary D. Watkins. Watkins is Black. The play promises to explore themes of social justice, racial inequality, white silence and allyship.
Art can be an effective way of revisiting a traumatic past and shedding light on inequalities still relevant to this day. However, the play is choosing to center a young white woman at the heart of the story. Roanne Taylor, the only fictional character in the play, is a high school science teacher in Drew, Mississippi. She is described as being against Jim Crow laws and the racism that surrounds her in the 1950s American south – but chooses to remain silent.
"This isn't a opera about Emmett this is a opera about white guilt," was tweeted in response to news of the play. In fact, the Broadway opera will not only focus on the fight for justice led by Emmett Till's mother but it will also explore "Roanne Taylor's journey toward a sense of responsibility."
Cross was prompted to write the play to honor Till's memory and share the story which she says has personal significance. "Emmett Till was murdered not far upriver from where I was a junior at Louisiana State University in Baton Rouge," Cross shared in a statement. "Over the years, the pain of Emmett's murder continued to plague my heart. In 1992, I awoke one morning with a spiritual mandate to write a play about Emmett Till. I approached writing about him through my conviction that this tragedy is shared, in the way the tragic history of this country is shared. White people as perpetrators and witnesses of white supremacy have a stake in this story. I want people to understand that it was not so long ago. Emmett Till is in our lifetime. He is in MY lifetime."
People are also questioning the play's casting choices. Robert Mack, a tenor and adult, will be portraying Emmett Till, who was 14-years-old when he was lynched in 1955. "Having 14 y/o Emmett Till played by an adult tenor instead of a boy soprano reinforces the idea that Black kids are somehow older and shouldn't be treated like children," was also tweeted in response to news of the play.
Emmett Till, A New American Opera, is being co-presented by John Jay College, Opera Noire International, The Harlem Chamber Players and Harlem Arts Alliance.