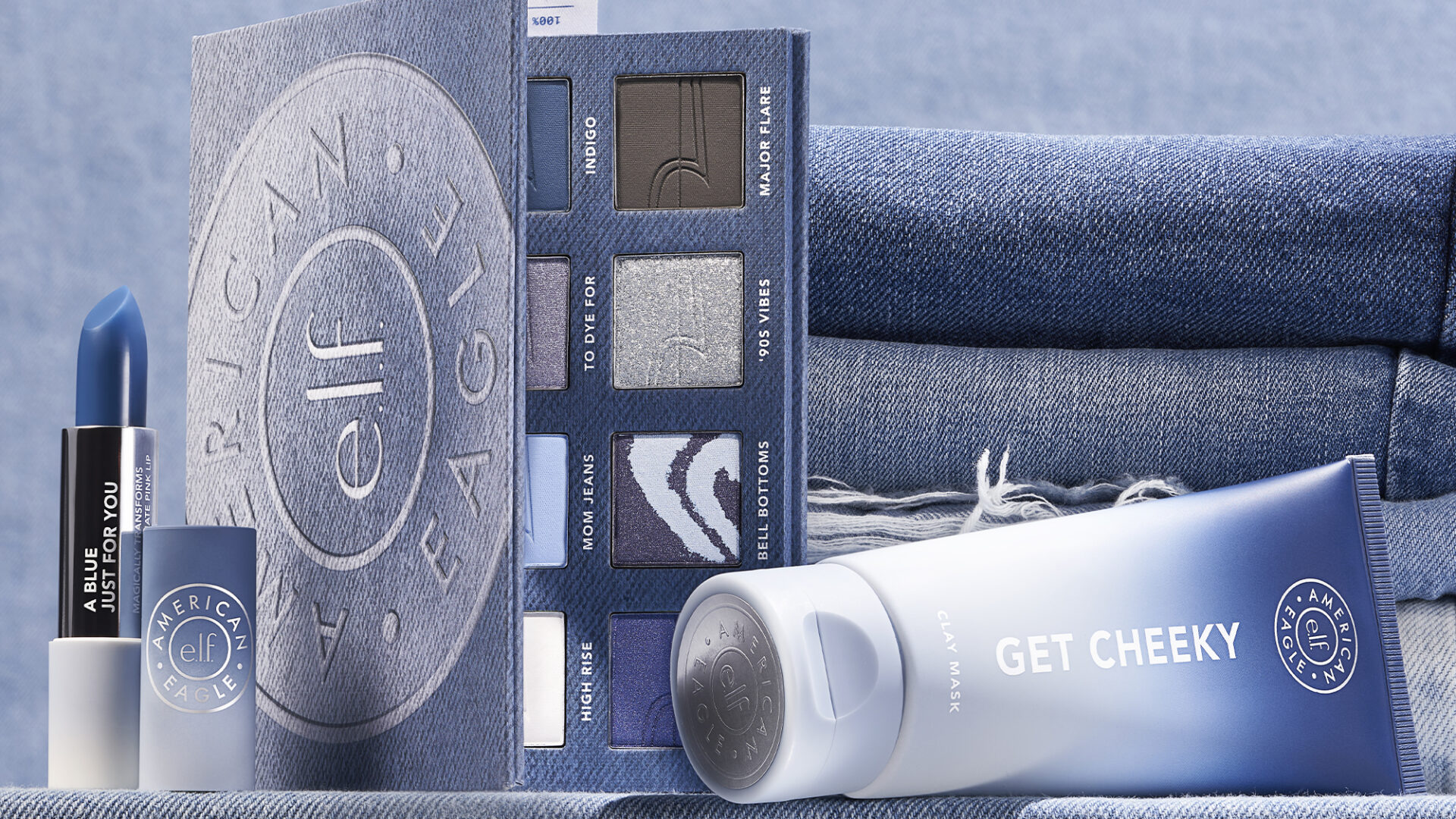 e.l.f. x American Eagle Release The Collab Of Your Jeans
Hold onto your cheeks! E.l.f cosmetics and American Eagle have teamed up to create the beauty collab of your "jeans."
The two retail brands have launched a limited edition beauty collection featuring denim-inspired products such as a multi-purpose clay mask– good for both cheeks (yes, you heard that correctly), an ultra-blendable eyeshadow palette, and a dreamy blue-to-pink lip balm. To carry all your goodies, they've also designed an American Eagle denim carry-all beauty bag.
The partnership comes as a first for both Gen Z brands, as this is e.l.f. cosmetic's first fashion collab and American Eagle's first beauty collab.
Read "Backstage Beauty: Getting Ready With Model Ebonee Davis"
To make this cheeky collaboration even more iconic, they've called on Outer Banks star Carlacia Grant aka the "Belfie Queen" to jumpstart their "From Selfie to Belfie" campaign. The star will share tips on how to transform the typical selfie into a groundbreaking "belfie," capturing the ultimate jean look.
"It's simple – a jeans-themed makeup collection by two iconic brands is the vibe," Grant told ESSENCE GU.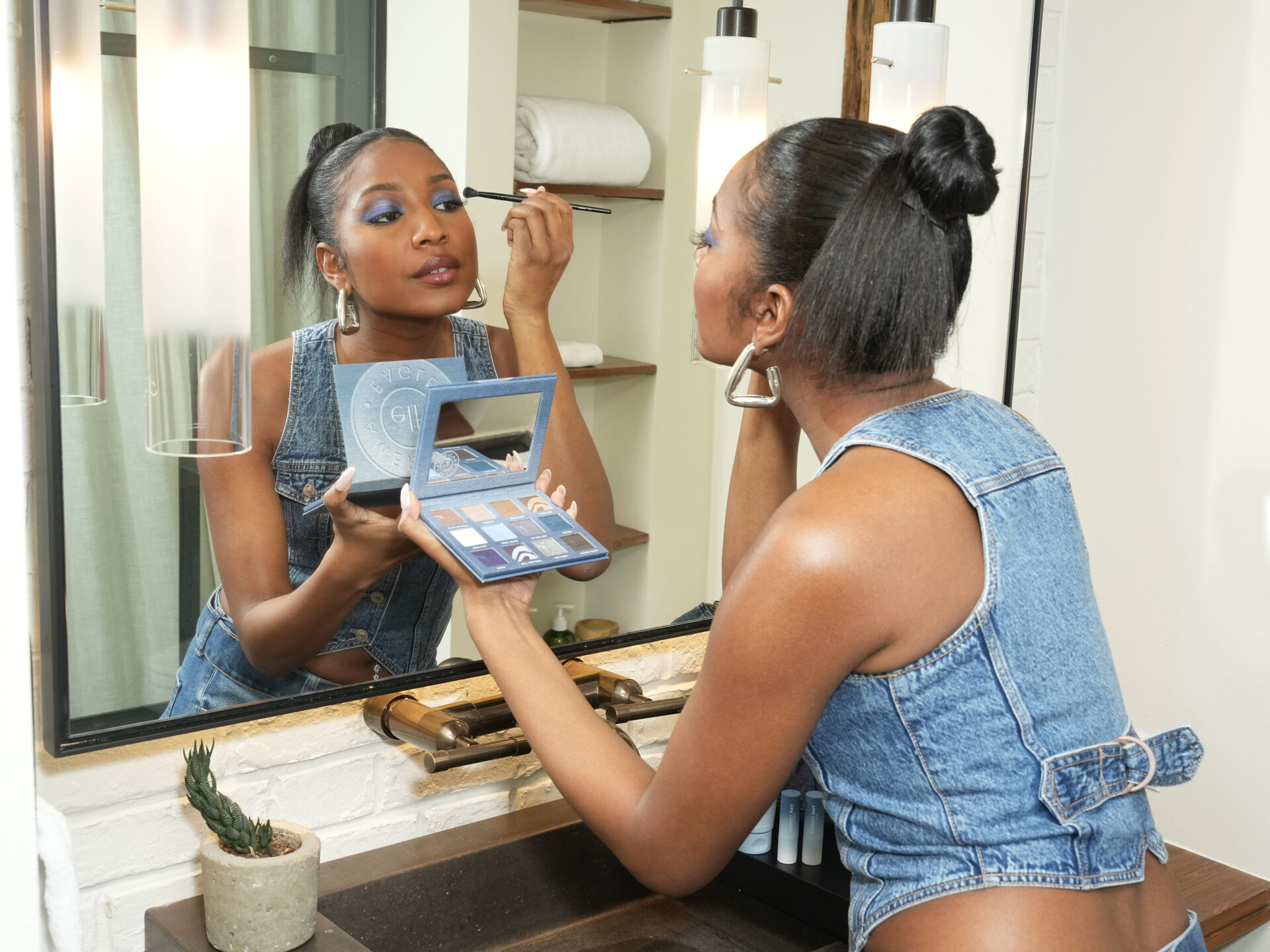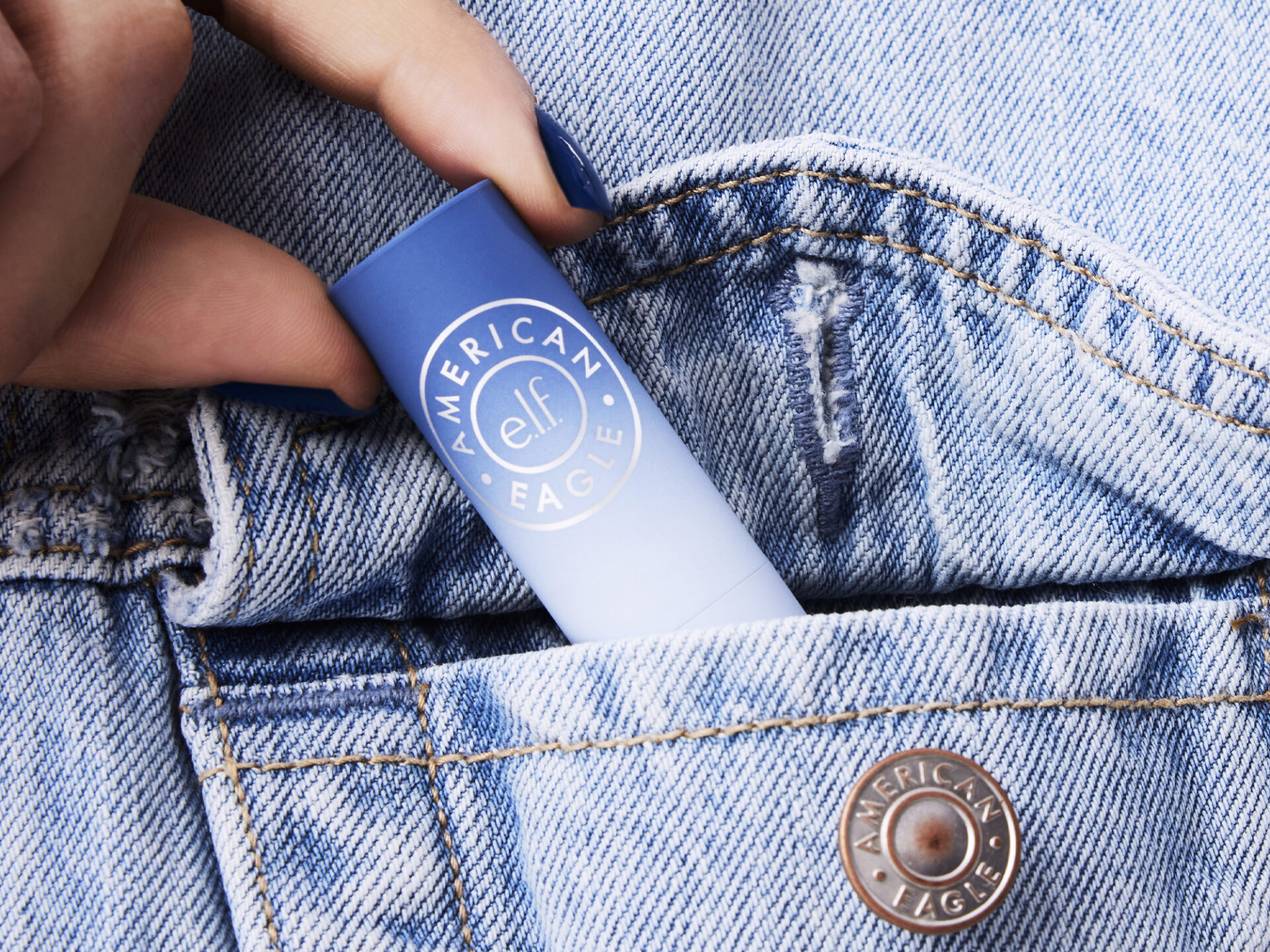 The Outer Banks star also shares that the collaboration has incorporated everything you need to create a fire look – cheek to cheek.
"You've got the Denim Daze eyeshadow palette of 12 shades of blue inspired by AE jeans that all look so good on brown skin; the Perfect pHit lip balm that turns from a blue hue to a universal pink; and the Get Cheeky mask which is super hydrating for anyone with dry skin," she said.
To make things even sweeter, the campaign features a fun content series sweepstakes where the winner will be dubbed the "Jean Queen" and take home a grand prize.