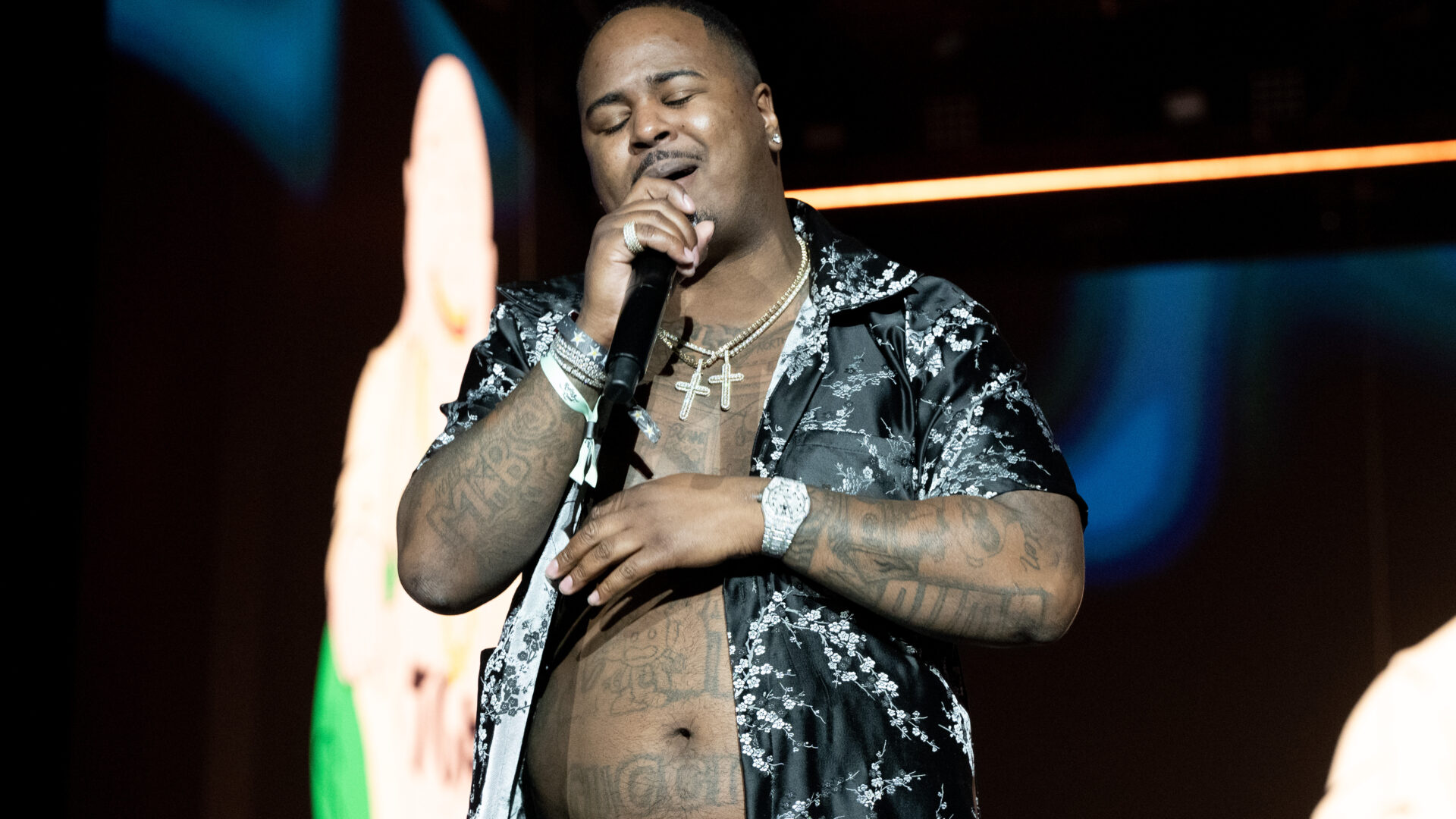 Rapper Drakeo The Ruler Fatally Stabbed At Los Angeles Music Festival
On Saturday, December 18, South Los Angeles rapper Drakeo the Ruler was fatally stabbed backstage at a concert. He was 28-years-old.
Drakeo, whose real name was Darell Caldwell, was due to perform at the Once Upon a Time in LA festival before a fight erupted.
"I can confirm his passing but am in shock and unable to share any further details at this time," Scott Jawson, a publicist who worked with Drakeo, told CNN. "I'll be releasing a statement from his family as soon as we're able."
The California Highway Patrol said in a statement that "during the altercation, one man was severely injured by a suspect wielding an edged weapon. Officers from the California Highway Patrol (CHP), Los Angeles Police Department (LAPD), and Los Angeles Fire Department (LAFD) responded to the scene. The victim was transported to a local area hospital where he succumbed to his injuries."
CHP Public Information Officer Shanelle Gonzalez also told CNN that the investigation is still ongoing and that the authorities do not know what type of weapon was involved in the fight. She also shared that no arrests have been made.
On Twitter, users expressed shock at the news of Drakeo's death. It's "impossible to convey the scope of Drakeo's impact on LA rap or the gravity of his loss," wrote Max Bell, a journalist who interviewed the rapper for Complex in June 2020. He was "a once in a generation original whose style, talent, & spirit are inimitable. RIP to the Ruler". Bell also highlighted Drakeo's life struggles, which included experiencing homlessness and being jailed for a crime "he didn't commit." 
Drakeo had an expansive fanbase and released music on a consistent basis beginning in 2012. His most recent project was "Aint That the Truth," which was released in July. One is his most popular cuts was "Flu Flamming," from his 2017 mixtape "Cold Devil." He collaborated with a number of big artists, including Drake, Saweetie and Earl Sweatshirt.
"[A]lways picked my spirit up with your energy RIP Drakeo," Drake wrote of his late friend on Instagram.
Drakeo spent nearly 3 years in jail for allegedly being linked to a 2016 shooting. He was released only after agreeing to plead guilty for shooting from a motor vehicle with a gang enhancement, according to Rolling Stone. The rapper always asserted his innocence and said he was never part of a gang.
In March 2021, Drakeo shared with Rolling Stone that he didn't feel free although he was released from jail. "There's always someone watching me. The police. [Enemies]. Whoever." He also said he wanted people to take his music seriously and understand where he's coming from. "I might talk a certain way or say certain things, but I've been through a lot in my life. I want [people] to feel what I went through. When I did the song for the homie ["Long Live the Greatest"], people told me, "I feel you," and, "I know what you was going through." I want them to know that I'm a real person, that we're the same."