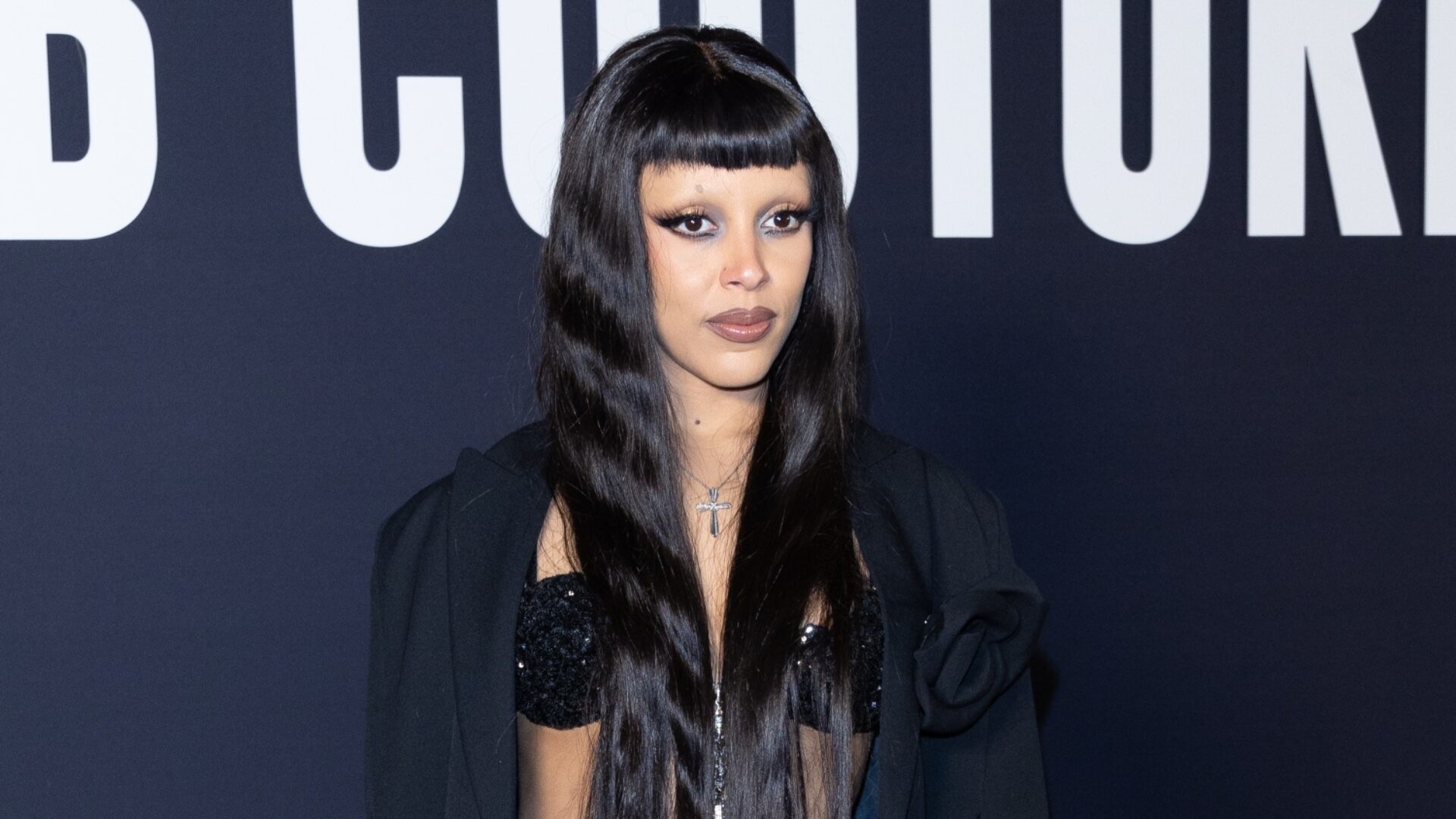 Doja Cat Has Our 'Attention' With New Single
"Just let me flex, bruh, just let me pop sh-t," she raps
Doja Cat returned with a new perspective on music after reflecting on her pop star art and wanted to tap into heavy rap verses for her new single "Attention."
Although she trolled her fans about not singing anymore, she kept that original Doja flavor with the catchy hook while wandering the streets of Los Angeles in her new visual.
"Baby, if you like it, just reach out and pet it/This one doesn't bite, it doesn't get aggressive," she sings. "Show you how to touch it, hold it like it's precious/It don't need your lovin', it just needs attention."
The song symbolizes where she is mentally and musically after being on such a high over the past few years, including Grammy wins, fashion opportunities and sponsorships.
"No more pop," Doja tweeted. "I also agree with everyone who said the majority of my rap verses are mid and corny. I know they are. I wasn't trying to prove anything. I just enjoy making music, but I'm getting tired of hearing yall say that I can't, so I will."
Read 'Doja Cat Teases Fans With New Album Title On Twitter'
Throughout "Attention," she puts things into perspective and addresses several things that were said about her on social media.
"Lookin' good, but now my bald head match my/ Lookin' good, but now they all sayin' that I'm ugly," she raps. "Boo-hoo, my n-gga, I ain't sad you won't f-ck me/ I'm sad that you really thought your a-s was above me."
After shaving her head, Doja began to receive hate comments and backlash about her decision. "I've been doing wigs for years," she told Variety, "I haven't gotten used to it. You wake up in the morning, and it's in your mouth and in your eyes — it doesn't feel good. It's stressful if you want to work out, and then it slides off your head while you're in a public gym. So now you have another responsibility other than taking care of your body. So, yeah, it's the best choice I've ever made, and I've never felt more beautiful."
Read 'Doja Cat Is Breaking Boundaries At Paris Fashion Week'
For this new chapter of her career, she's determined to keep tap into a different style and sound from her original pop formula.
"It's no longer called First of All. I've been messing around with name ideas for the album and have like 8 of them that I'm deciding between," she told Rolling Stone. "I'll be announcing the real title soon. I've been reconnecting with the music that I was raised listening to; Erykah Badu, John Coltrane, Nineties hip hop…the music that influenced me as a kid. I think my new music will bring some of that inspiration forward."
Check out Doja's new single "Attention," here:
About Kenyatta: Clark Atlanta University and Medill School alumna Kenyatta Victoria is the Girls United writer covering everything from news, pop culture, lifestyle, and investigative stories. When not reporting, she's diving deep into her curated playlists or binging her favorite comfort shows.