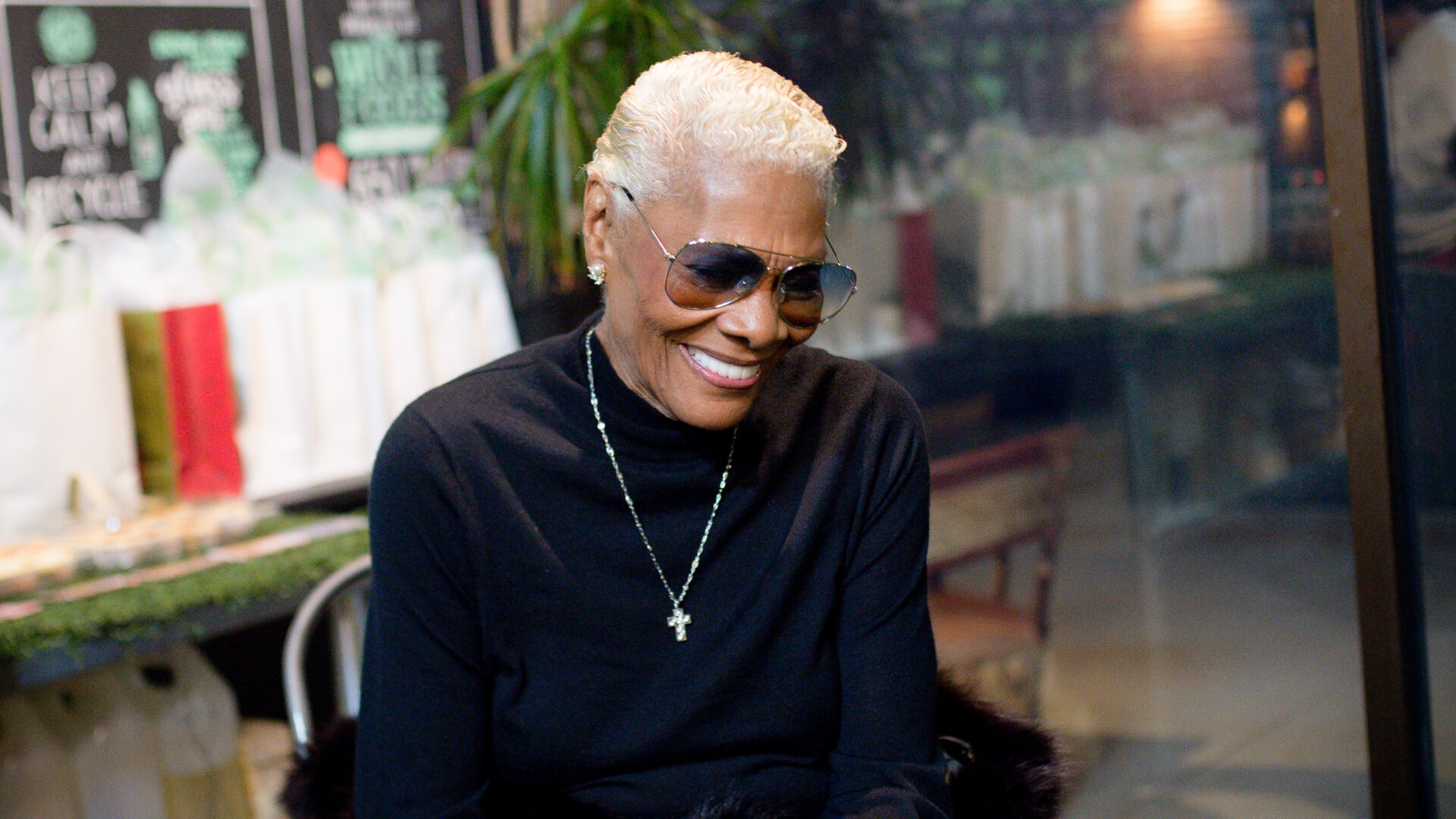 Dionne Warwick Is The Queen Of Twitter
The soul singer has been on a roll on social media.
Music legend Dionne Warwick is proving that she's a social media queen, as she joked via Twitter with two music industry favorites, Chance the Rapper and The Weeknd, about their names.
She began by asking Chance the Rapper, "If you are obviously a rapper why did you put it in your stage name? I cannot stop thinking about this." She hilariously decided to rename herself "Dionne the Singer," as Chance was in shock that she knew who he was tweeting, "Sorry I'm still freaking out that u know who I am. This is amazing."
She replied, "Of Course I know you. You're THE rapper. Let's rap together. I'll message you."
This exchange came just moments after Warwick tweeted that the song "Holy" by Justin the Bieber is one of her favorite songs right now. The singer didn't stop with Chance, adding "The Weeknd is next," right before asking why the Canadian singer's stage name is "not even spelled correctly?" 
Before he was able to respond, she issued a warning to performers with "the" in their name, writing, "If you have 'The" in your name [I'm] coming for you. I need answers today."
The Weeknd, like Chance, was so starstruck that he took the roast as a compliment replying "I just got roasted by Dionne Warwick and I feel honored! You just made my day" followed by laughing and heart emojis.
After a fan saw the exchange and tweeted," Ms. Dionne, give me your phone!!!!," Warwick replied with a hilarious image of a Teletubby frantically running away. Warwick then assured her fans saying, "It's all in good fun. Of course, I am just kidding," after complimenting Chance and The Weeknd saying, "those talented young men were good sports & very respectful."
She wrapped up by telling everyone to "enjoy their Sunday" and shared how she planned on spending her day, tweeting, "Okay, I am going to watch Lucifer now. Bye!"
Warwick will turn 80 on December 12th.