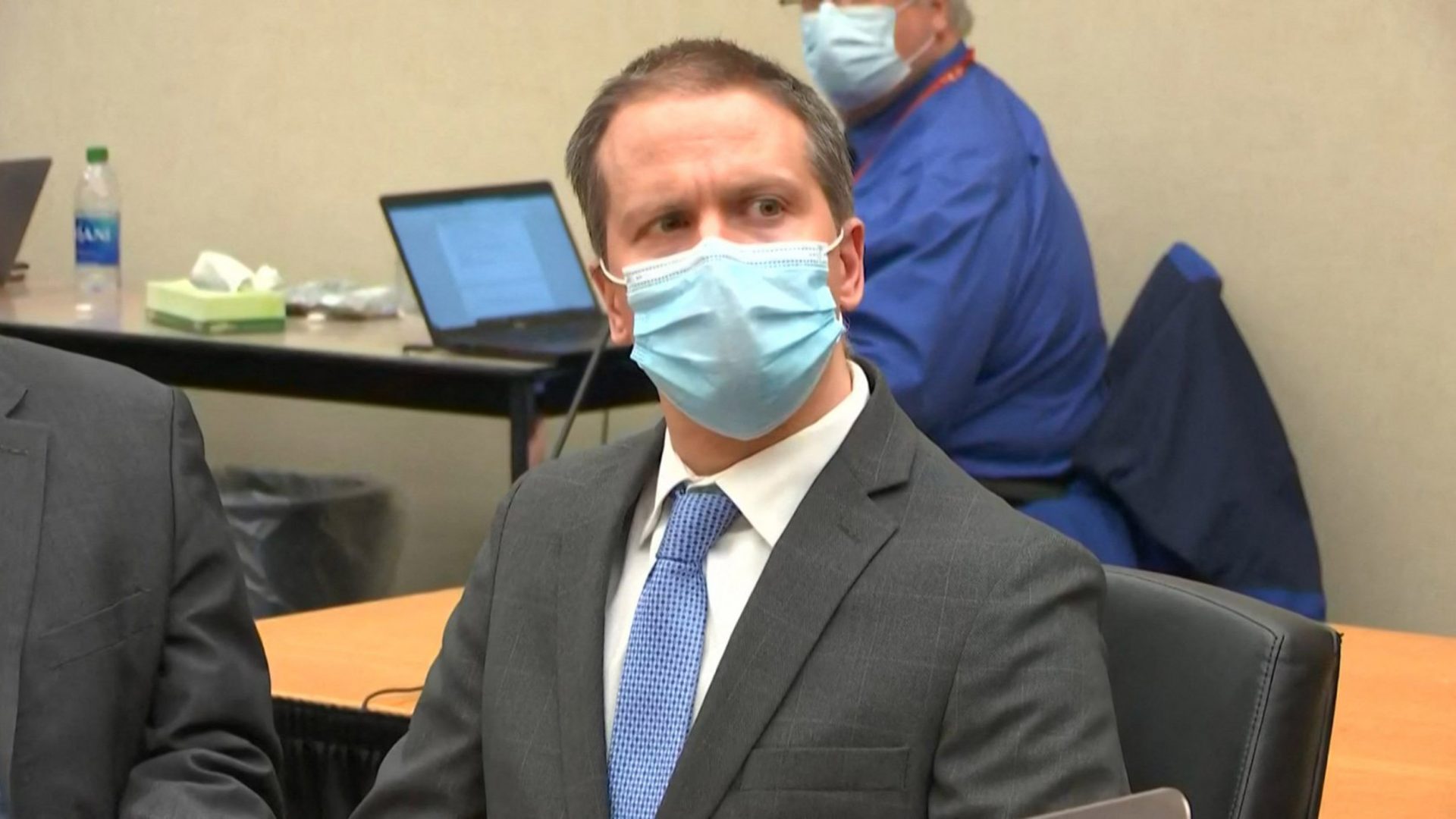 Prosecutors Seek 30-Year Prison Sentence For Derek Chauvin In George Floyd Murder
Chavin's defense is asking for probation.
Prosecutors are asking asking that Derek Chauvin, the police officer who kneeled on the neck of George Floyd for over 9 minutes, be sentenced to 30 years in prison. Chauvin was found guilty of 3 charges connected to Floyd's death on April 20, 2021.
"The State respectfully requests a sentence of 360 months, or 30 years, for Defendant Derek Chauvin, a former police officer convicted by a jury of second-degree murder, third-degree murder, and second-degree manslaughter in connection with the death of George Floyd," read Minnesota's memorandum of law on sentencing. Chauvin is set to be sentenced on June 25.
Read our piece on what justice means, one year after the death of George Floyd.
Chauvin's defense is asking for probation and time served. If granted, this would mean the former police officer would be released from prison and his time incarcerated would be restricted to the time period he has already been imprisoned.
"Mr. Chauvin asks the Court to look beyond its findings, to his background, his lack of criminal history, his amenability to probation, to the unusual facts of this case and to his being a product of a 'broken' system," reads a motion filed.
On May 25, 2020, Derek Chauvin arrested George Floyd after suspecting him of using a counterfeit $20 bill at a Minneapolis market. He knelt on his neck, while two other officers knelt on Floyd's back for a portion of that time. Floyd stopped breathing during the final minutes of Chauvin's weight being on his body.
17-year-old Darnella Frazier recorded the interaction and uploaded it to social media, which promptly led to outrage and international protests. It forced America to take a closer look at the treatment of Black Americans today and throughout history.
Read Darnella Frazier's public statement issued exactly one year after George Floyd was killed.
Photo credit: NBC