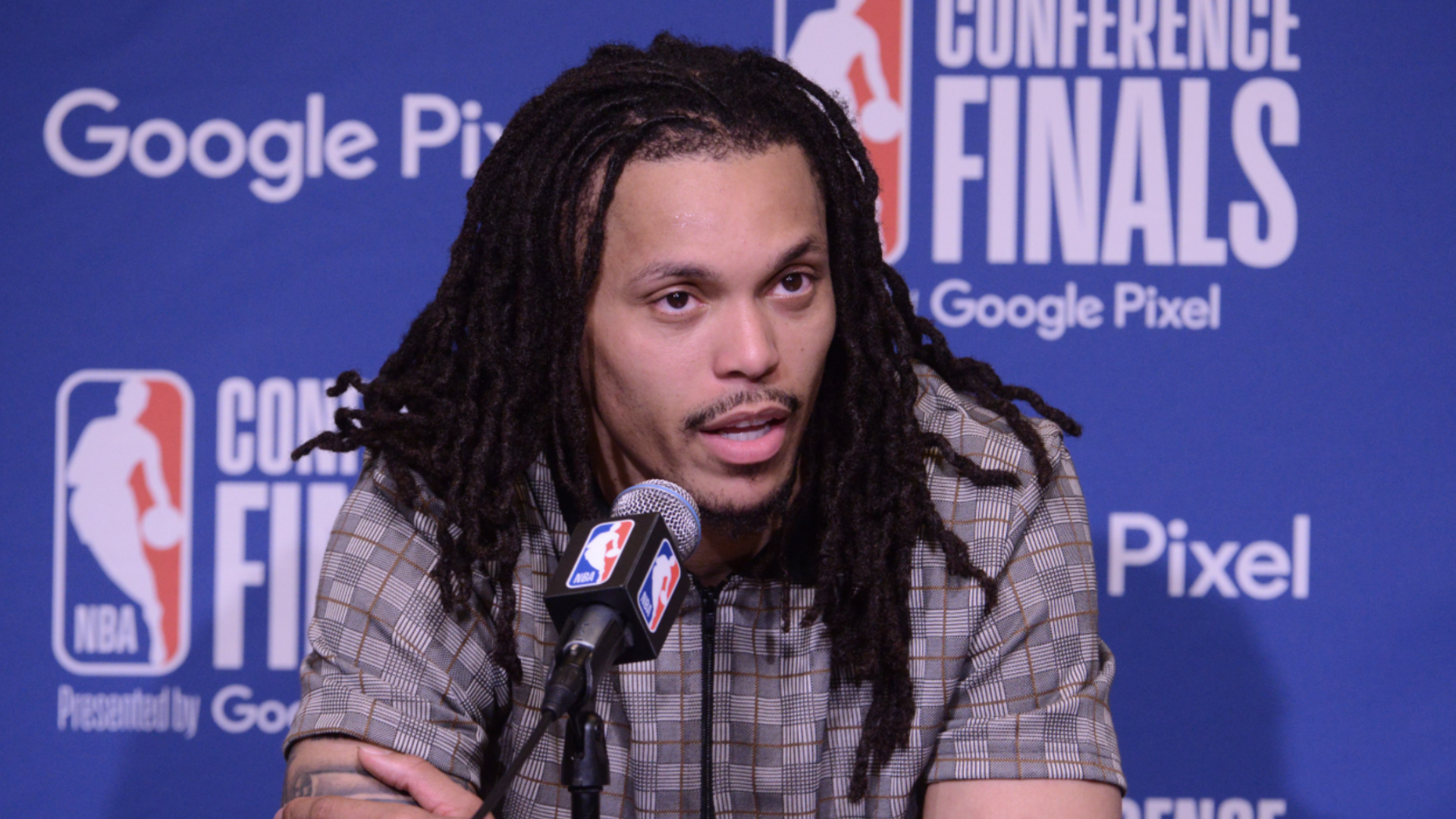 NBA Player Damion Lee Speaks On Uvalde Shooting: 'It's Easier To Get A Gun Than Baby Formula'
Damion Lee and Golden State Warrriors' coach Steve Kerr have both called for change.
Golden State Warriors' player Damion Lee reacted to the school shooting at Robb Elementary School in Uvalde, Texas that left 19 children and 2 adults dead.
On May 24, the 29-year-old NBA player was asked about the shooting during a post-game press conference. "It's sad the world that we live in. We need to reform that guns shouldn't be as easily accessible… like it's easier to get a gun than to get baby formula right now," Lee said. "That's unbelievable in this country that we live in."
Read our story on the Uvalde tragedy and how arming teachers isn't the answer here.
The shooting had occurred earlier in the day. The gunman, who was 18-years-old, shot his grandmother before fleeing the scene and crashing his car. He then launched an attack at Robb Elementary School before being shot dead by members of law enforcement.
Lee referenced the current shortage of baby formula in the country. Supply chain disruptions, as well as recent formula recall from Abbott Nutrition which led the company to close down its Michigan factory – the largest in the country – have led up to the current shortage.
On May 25, the FDA addressed the issue. "You're right to be concerned, and the public should be concerned," FDA Commissioner Robert Califf said in a press conference, according to the LA Times. The FDA's response to the issue "was too slow and there were decisions that were suboptimal along the way."
Lee added that he is horrified by shooting. "I don't like bringing things on myself, but I have a kid now. Me and my wife were talking before the game just about how scary it is…You have a child, obviously not old enough to go to school, but when that does happen how crazy the world is."
Golden State coach Steve Kerr used his time at the pregame press conference on May 25 to also address the Uvalde school shooting and call out the "50 senators, right now, who refuse to vote on HR8." The bill would implement background checks for firearms and was passed by the House in February 2019.
"So I ask you, Mitch McConnell, I ask all of you senators who refuse to do anything about the violence and school shootings and supermarket shootings. I ask you, 'Are you going to put your own desire for power ahead of the lives of our children and our elderly and our churchgoers?' Because that's what it looks like," added Kerr.