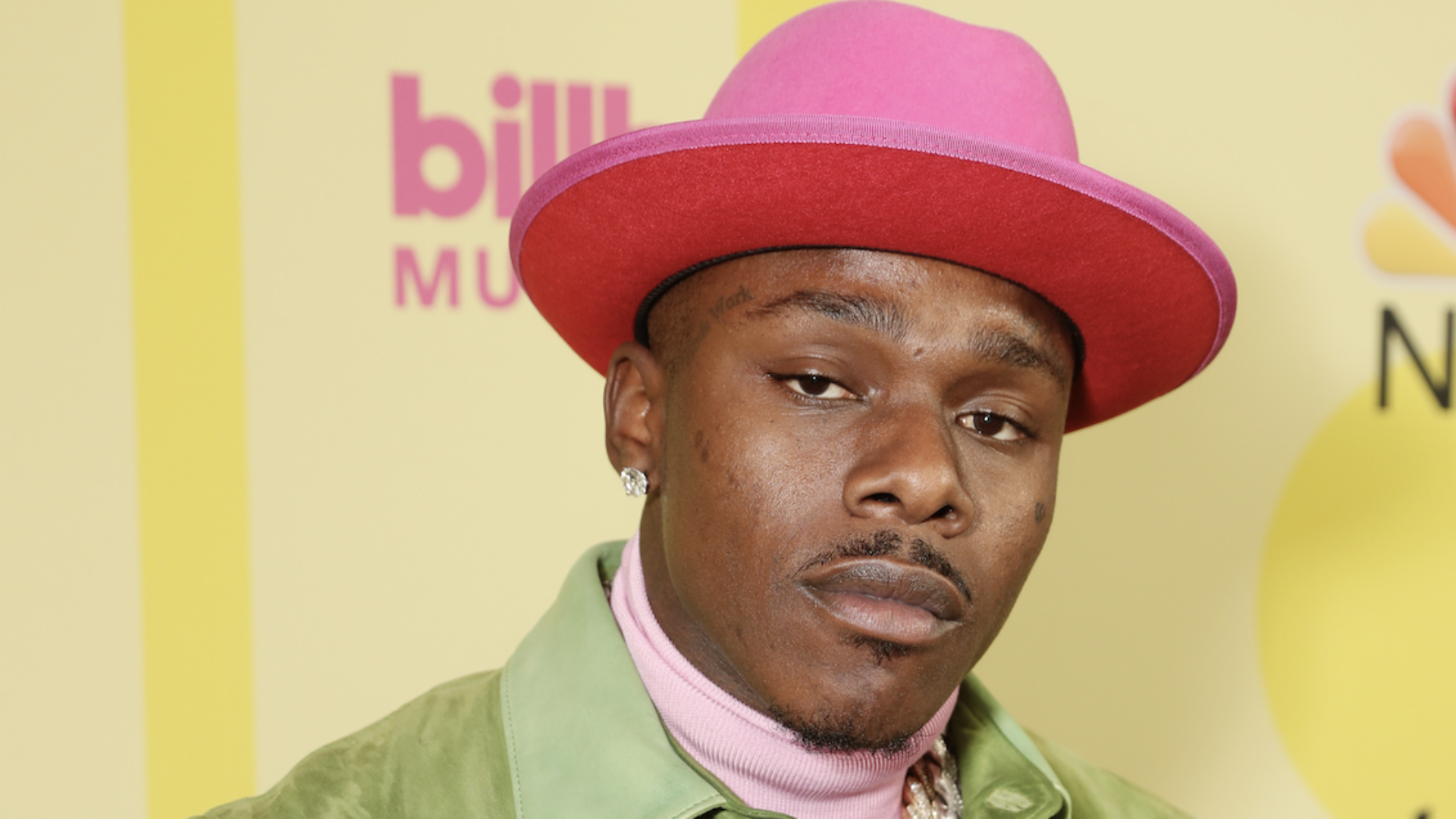 New Footage Potentially Undermines DaBaby's Self-Defense Claim In 2018 Shooting
The rapper shot and killed Jaylin Craig, an 18-year-old fan, in 2018.
On November 5, 2018, DaBaby (born Johnathan Kirk) shot and killed one of his fans in a Walmart in Charlotte, North Carolina, following an altercation. The case was closed in June 2019 after the rapper claimed he acted in self-defense. At the time, he was charged and convicted of carrying a concealed weapon and was sentenced to 12 months of probation with a suspended jail sentence, according to Rolling Stone.
Today, DaBaby's self-defense claim is being challenged after Rolling Stone got hand of surveillance camera footage of the incident.
Henry Douglas and Jaylin Craig, two childhood friends, entered the Walmart store at around 6:30 p.m. after getting off a shift at Wikoff Color Corp. in nearby Fort Mill, South Carolina. The pair went to shop for thermals to wear under their work gear as the weather was getting colder ahead of the holidays. Douglas told Rolling Stone that they spotted DaBaby but were unsure it was him as the rapper was shopping for baby clothes in a Walmart. The two friends took a few glances at DaBaby, trying to figure out if it was really him.
"That's what eventually started it; when he took it the wrong way," Douglas told Rolling Stone. "We were trying to see who you are, and he took it as somebody is looking at him with a problem." Douglas says he and Craig walked away after figuring out it was in fact DaBaby – but the rapper allegedly insisted on going to the parking lot to fight.
Douglas said he agreed to go outside in the hopes that he and Craig could just hop in their cars and drive away. In the surveillance footage, DaBaby can be seen striking Douglas in the head. The injury left him with a bruise and a wound that required stitches. After the attack, Craig appears to pull out a gun from his waistband but puts it back. Additional footage makes it unclear if Craig still has the gun in his hands, according to Rolling Stone. DaBaby pulls out a gun and shoots Craig. The wounded teenager ran into a nearby aisle and collapsed before being pronounced dead.
Four years after Craig's death, his family is still trying to understand how DaBaby was able to get off with little repercussions. "​​My son wasn't even like that," Craig's father, Curtis, told Rolling Stone. "He wasn't even 'gangster.' We didn't raise them like that."
Just weeks after the incident, the rapper signed a deal with Interscope Records. DaBaby also appears to reference what happened in many of his songs, like in his hit single "Rockstar", in which he raps, "My daughter a G, she saw me kill a n*gga in front of her before the age of two."
According to Rolling Stone, the rapper has a lengthy history of violence – whether it's punching fans or promoters in public, or being linked to various shootings.
"In my eyes, I feel like [Jaylin] was murdered," Curtis told Rolling Stone. "And [Kirk] got away with it. Everything he [does] is pretty much the same thing. He's assaulting people, he's getting away with it. Every case that you look at, they're dismissing it. Why is he getting off?"
"I don't look at him as no DaBaby," Craig's mother, LaWanda Horsley, told the outlet. "I look at him like, 'You're Jonathan Kirk and you murdered Jaylin Craig.'"