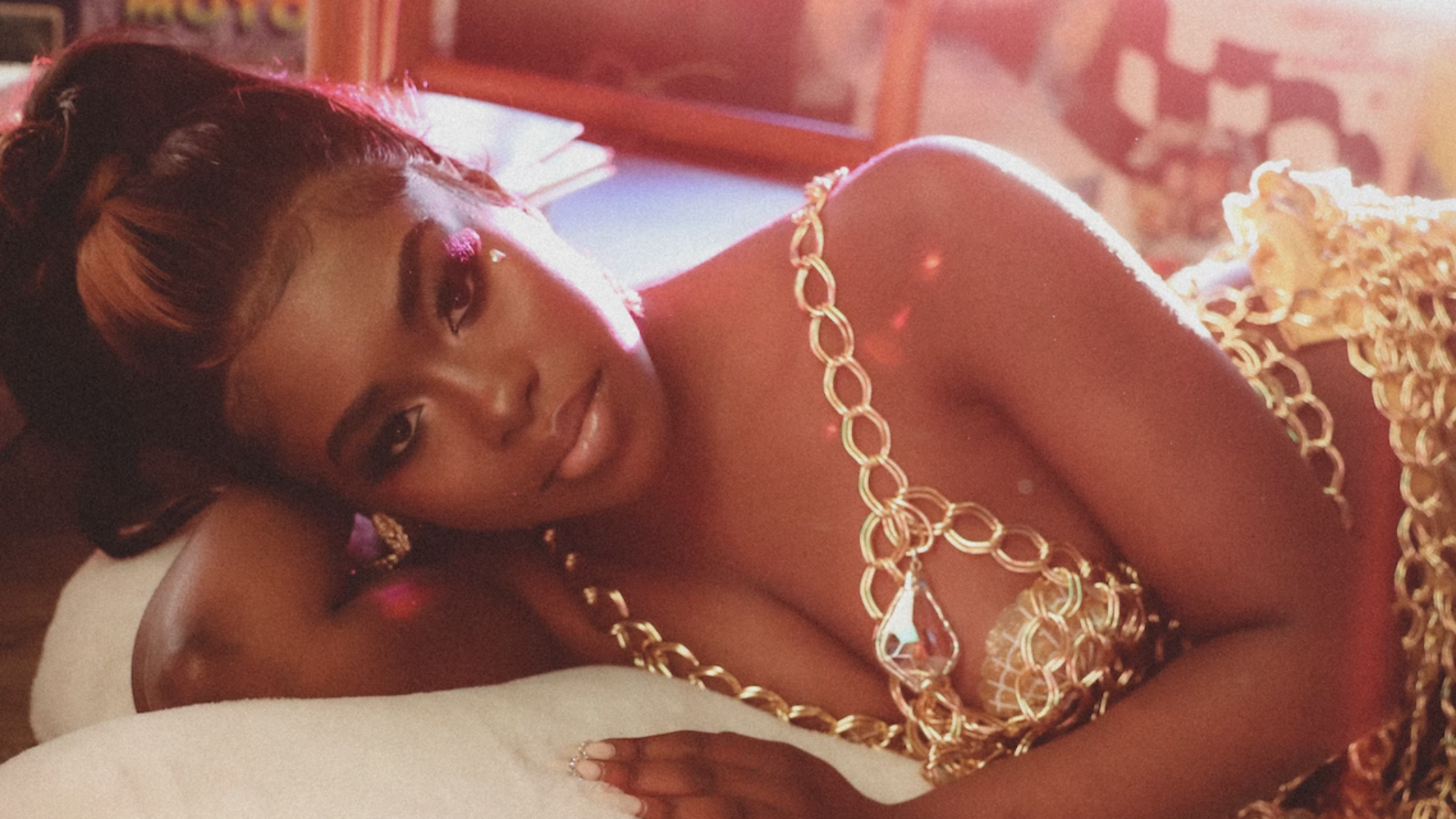 Cleotrapa West Is Our Favorite Grammar Instructor
She's as real as it gets.
The clips you see of Cleo "Cleotrapa" West are off the cuff.
Yes, there's thought behind them, but there's no highly detailed, line-by-line layout. It's the real. "There's never a script in place," she says via Zoom. "I see things even when I'm outside or I'm just thinking, probably going on my [timeline] and…I think to myself like, 'You know what, do people need to hear something about this? Should I talk about this?" And I just would put it in my notes, but I never come through with no script or nothing. I just turn on that camera and start talking my s—."
West has 424,000 followers on Instagram. Some of them flocked to her profile in 2021 for her brief, side splitting lessons on grammar. With the care of a seasoned English instructor and the slashing wit of a native New Yorker, she analyzes the linguistic errors that grind her gears.
In one minute-long video, she wears a gray, half-up, half-down hairstyle and a two-toned crop top with "Babygirl" emblazoned across the front. The premise? She's tearing into people who confuse "angel" and "angle" in written statements. Standing in front of a whiteboard with the two words written on it she says, "Y'all really out here saying people's kids are little 'angles' though? Are you dead—?" If she was on a sitcom, the studio audience would erupt right about then. Her delivery and the sense of urgency are a hit. She's shared 8 of the educational videos since early September, two of which have been reposted by the popular Instagram account The Shade Room.
" I mean, you could say what I say, but it's not giving Cleo, only Cleo could say it like Cleo."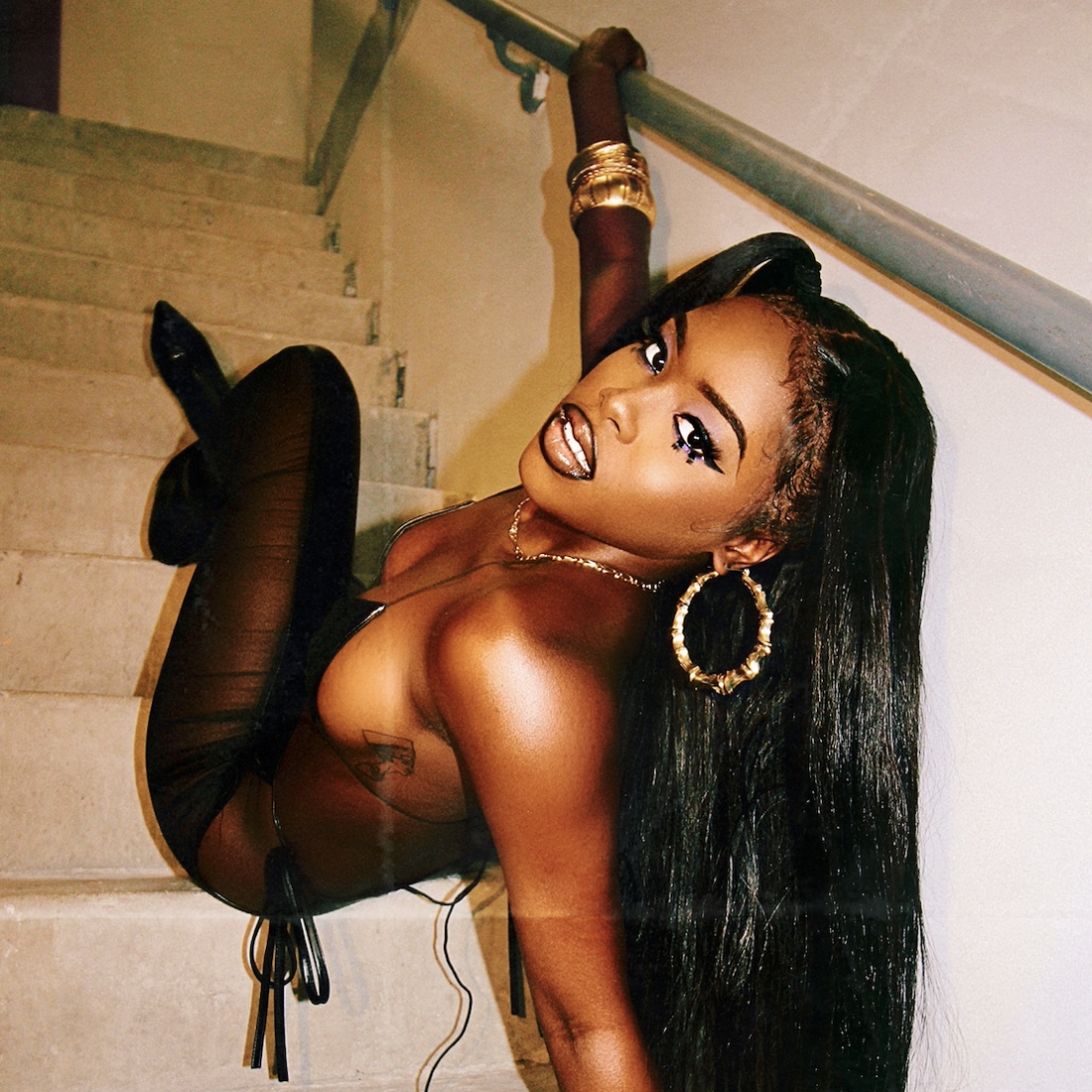 "I think it's more so my tone, how I talk and stuff like that, because anybody else could get in front with a little board and do whatever, but they can't do it like me," West says, her voice steeped in a Staten Island accent. "That's the thing. I've seen people try to copy me, too and I'm just like, 'Something's not hitting with this.' I mean, you could say what I say, but it's not giving Cleo, only Cleo could say it like Cleo. So yeah, I think it's really just me, really…It's the realness." When GQ asked Desus Nice, a podcast host-turned late night regent, about his 2020 TikTok guilty pleasure, he listed West. "She's a young influencer from Staten Island and she's the truth," he said.
Will authenticity ever fully rule the digital landscape? There are those who will always revel in fantasy, be wooed by the papier-mâché approach to constructed celebrity and don't want to see a glimmer of their own lives in the media they consume. They are who they want to be and maybe they keep the mystery alive. Though as days past and we inch towards a world ruled in part by young people who just don't care, we witness the steady re-emergence of complete honesty. The veil of hyper-calculated personhood is cobweb-thin to them. What you see is what the thing actually is. Prepare to exhale, deeply.
Cleo West was born in the spring of 1998 to a Nigerian mother she calls "strict." Early on, she showed interest in being a fashion designer — a desire that's since evolved into her having her own clothing line. She also landed a few gigs of agency work as a young child but as the years passed, her mother frequently inquired about her plans for college. The instability of fashion and entertainment led her mother to say the then-teen should be a nurse.
"So I did that, and as I graduated from high school and stuff, I really was like, 'I'm not sure this is what I really want to take up.' So she was just really on me about those type of things." She enrolled at Medgar Evers College in Brooklyn, New York but the idea of a life beyond the confines set began to tug at her. "I was like, 'No, I don't think this is really for me. And it wasn't really something that I was driven to. You know when you have that drive to do something?," she asks me.
West has been making comedic videos (quickly timed due to social media's early constraints on video length, the perfect rebuttal for Gen Z's famously short attention span) since 2018, two years after she graduated from high school. One of her earliest viral clips was both PSA and plea for anyone involved in slowing the birth of her posterity. "Save me a damn babyfather," she says in the video, visibly annoyed. "Because y'all know exactly what the f— y'all is doing," she adds, gritting her teeth midway through the sentence. After explaining her dismay at discovering every hottie she comes across is a dad, she ends with yet another exasperated "Save me a babyfather." Three years later, the monologue is a budding classic. Less than 48 hours ago, one Twitter user wrote out the video's primary line to their followers.
Though her material is more stream of consciousness and she does not do elaborate skits, West joins the likes of Hey Tony TV, Kayla Nicole and Druski — online personalities who are in touch with what video content will resonate with their demographic. She believes Black young adults are generally ignored unless they have some sort of contribution, so her online effort gives her a voice. "I'm not going to lie, as just a Black, young adult, people wouldn't really give us the time of day unless they see us doing something," she says.
Her ideal mentor would be Grammy-winning comedian and actress Tiffany Haddish and she's mostly drawn in by her candidness. "I like Tiffany Haddish because she's outspoken," the 23-year-old says. "She reminds me of myself and people always mention her when they mention me. So I do relate to her a lot. She doesn't give a f—. Like, that's the main thing right there. I don't even care about if she's funny or any of that. She does not give a f—. That's a mood. That's forever going to be a mood. Because people always expect us to give a f—. And sometimes, we don't need to."
Black women have used entertainment, comedy in particular, as a means to call out racism and sexism and poke fun at romantic relationships. From Moms Mabley, one of the first-ever stand up comedians, to Quinta Brunson, the modern quirky writer who like West, gained popularity during the age of social media, pulling laughter from bellies means getting raw about what ails us and what brings us joy. There's a certain disregard for expectations; tropes dance around but can't penetrate straightforwardness. Comedy is a chance to be free, to be heard and to make someone else's walk through life a bit easier.
Most recently, West appeared in Summer Walker's "Ex For A Reason" music video after being spotted with the singer's jewel-encrusted promotional hard drive in mid October. The comedian relocated to Atlanta (where Walker's video was filmed) during the summer of 2020 and says her life is "pretty boring." She shares how the city greatly differs from her original home. "I feel like New York is really on every man for themselves," she says. "I stand on being self-made because nobody helped me."
She's doesn't subscribe to the same mentality when it comes to helping others though. Though humorous, she views her content as assistance for young women searching for the right course. As we talk, she explains how she never felt able to confide in anyone in full and has so much to say because she wants to share the game she's learned. "I feel like that's what I really want to be for people, too. Like just that female that you could turn to for advice and for s— like that." She's a teacher and fierce truth-teller.
Enjoying this? Read our interview with internet darling JaBria McCullum here.
The truth has allure. It glimmers when held up to the noontime sun, but its richness needs no assistance. As singular as it is in essence, there are facets to sharing and receiving it. It can be a scorpion with its tail ready to lash at the unsuspecting, a caring gust or a repetitive presentation to someone who's tasted the dish once before. Though it generally requests little once discovered (some deny it, misunderstand or need explanations, but that's not the truth's problem), there are moments when it is unexcavated and needs nurturing to surface. That's when Cleo West whisks in and points to where it's buried. We're better for it.
Photo credit: Source