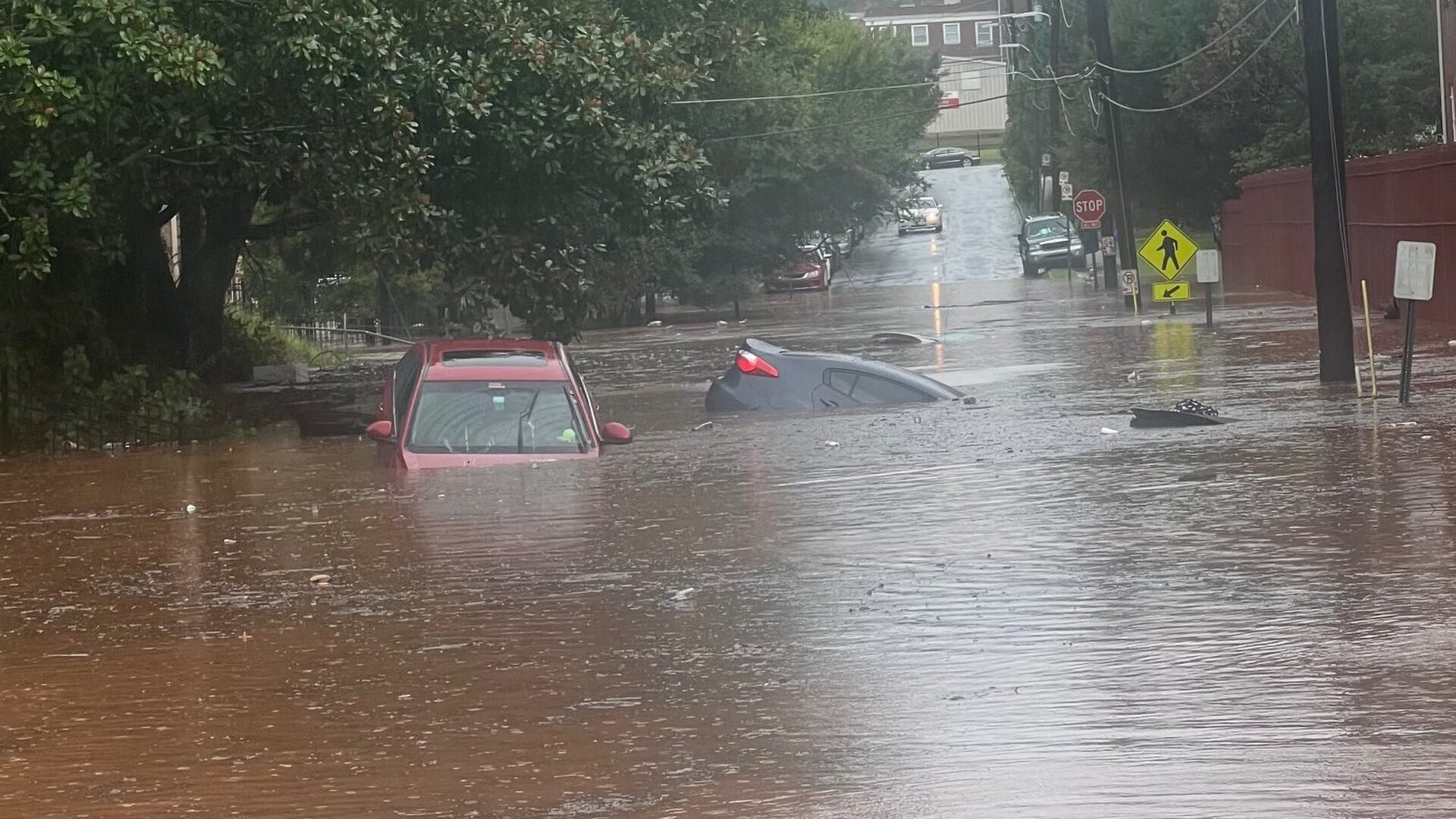 Clark Atlanta University Students Share Storm Aftermath Online
Downtown Atlanta endures destruction from inclement weather
Clark Atlanta University students took to social media to share the dangerous conditions of their student housing after a severe storm hit campus. The video revealed graphic visuals as students were surrounded by water.
The visual circulated across social platforms, garnering over 200,000 views on TikTok, creating more awareness online. Students around campus reacted to the flooding inside and outside the university. Social media revealed the severity of cars sliding down the road due to excessive water.
"The dorms are flooding, the power is out," Ashley Clark, a parent of a student, posted on Facebook. "My daughter said someone was stuck on the elevator. I can't even pick her up. There's no way for me to get to her. This is crazy! And it's sunny where I am with no hint of rain, and I'm not even that far from her."
The university issued a statement sharing the following steps to help students affected by flooding. "CAU Public Safety, Student Affairs, and Facilities Management quickly responded to the incidents to support students during the inclement weather," the statement shared.
Furthermore, many students experienced damage to their belongings from the storm. Campus residents can receive help through donations of hygiene products, clothes, phone chargers, and more.
"Additionally, remediation companies are currently on campus removing water and making repair assessments," the statement shared.
The storm affected the entire Atlanta University center, and campus leaders are seeking a solution for students. "All students living in the residential areas affected by flooding are in the process of being relocated to new housing," the statement said. "We will continue to assess the impact of the severe inclement weather."
About Kenyatta: Clark Atlanta University and Medill School alumna Kenyatta Victoria is the Girls United writer covering everything from news, pop culture, lifestyle, and investigative stories. When not reporting, she's diving deep into her curated playlists or binging her favorite comfort shows.