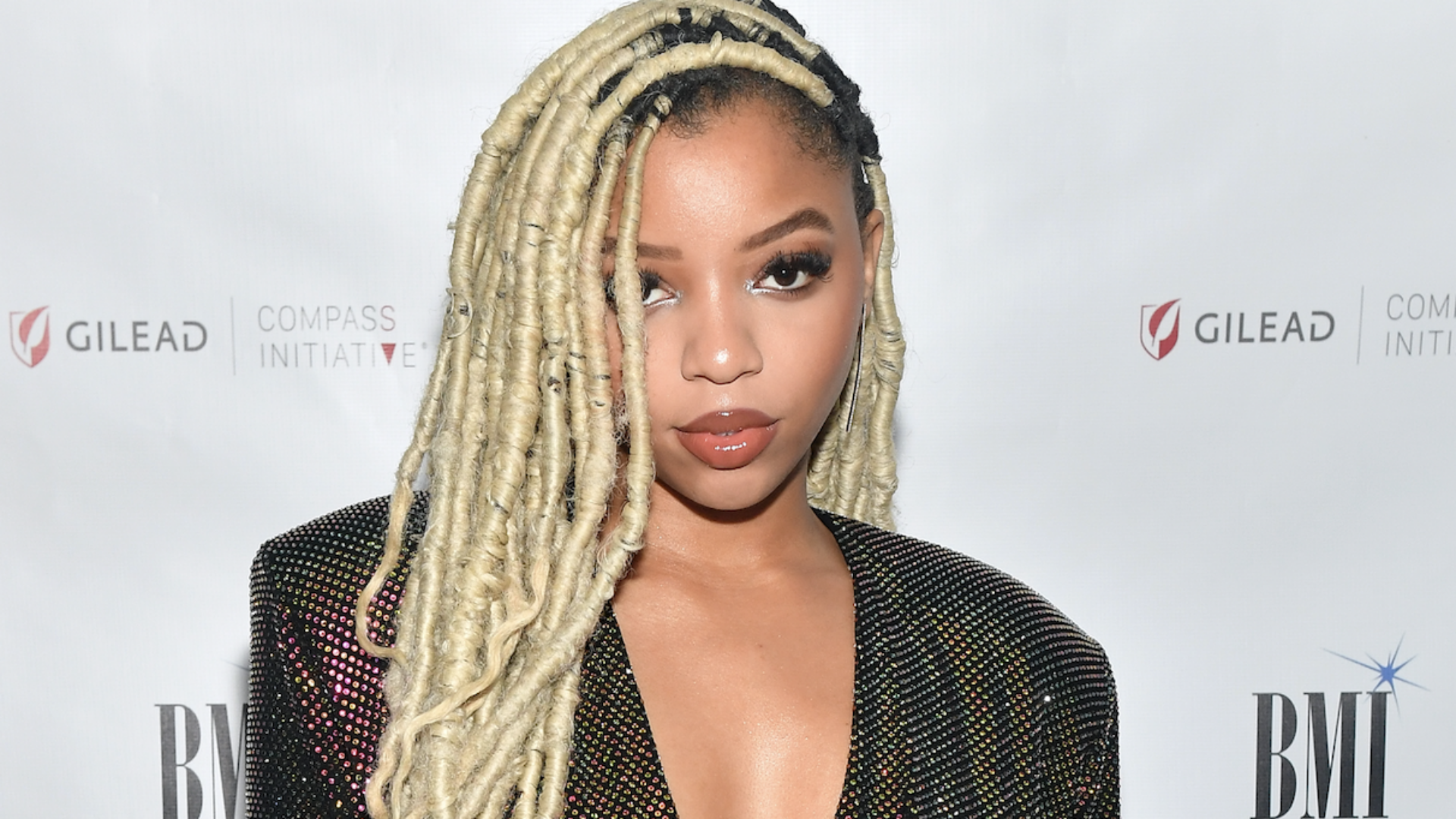 Chlöe Bailey Turns Up The Heat In Latest Video Message To Fans
"There's a lot more to come," she says.
Chlöe Bailey is giving the girls vocals, looks and sex appeal as she gears up to release her debut solo project. On November 11, the singer and actress shared a short, sultry video message to fans, thanking them for their continued support.
She has just over 4 million followers on Instagram, all of which have headed to her account in less than a year. She has nearly 1 million on Twitter.
"To my 4 million followers and counting, my candy kisses and my clovers," she began. "Thank you all so much for loving me and I love you right on back. There's a lot more to come."
Bailey, who is a member of R&B duo Chloe X Halle with her sister, Halle Bailey, has released one single from her forthcoming solo effort, "Have Mercy." She debuted the song and video in September after a few months of teasers and some audio from the song going viral on TikTok. She first performed the song at the MTV Video Music Awards in September and made her late night TV premiere on "…Jimmy Fallon" a few weeks later. The track debuted at #28 on the Billboard Hot 100.
She says there's no pressure to walk away with awards though. Instead she focuses on her music and remaining herself. "I don't feel pressure when it comes to awards and accolades — I feel pressure with making myself proud and making sure that I'm saying and singing the things that I want to say and sing," she said to Billboard. "I'm not going to lie [and say] that it doesn't go through my mind, like, 'I hope people like this sound from me, because it's different from what me and my sister do together.' Other than that, as long as I'm walking in my light and my purpose, I'm OK."
Read our 2021 interview with Chloe X Halle here.
Chlöe also recently took viewers behind the scenes of the video for the single, which was inspired by Greek mythology and college fraternities. The BTS clip began with a prayer, as she expressed gratitude for the opportunity.
Though there isn't a date or a tentative title for her project, we hope it comes sooner than later.
Watch Chlöe's latest message below.
Photo credit: Paras Griffin/Getty Images