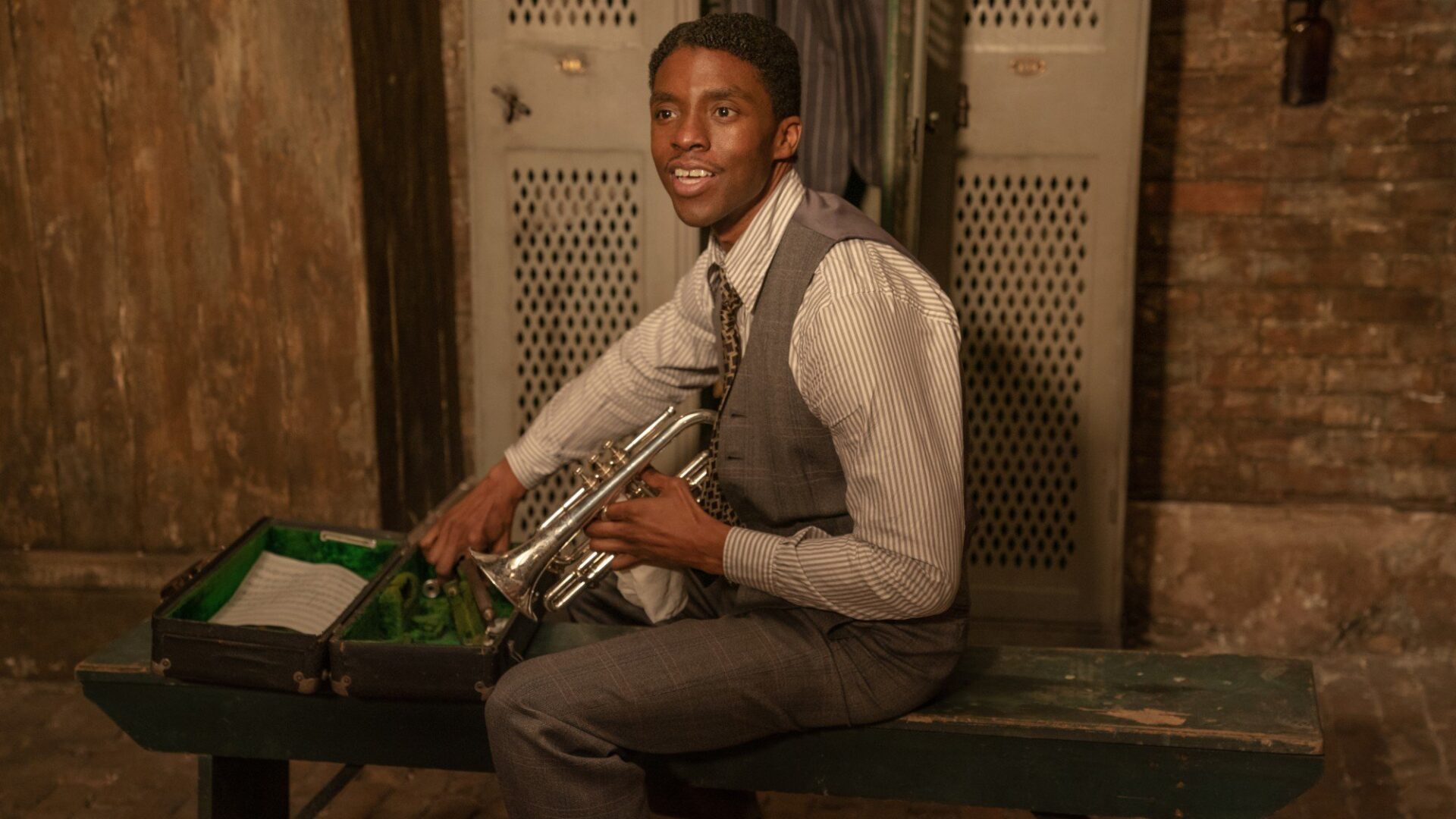 Chadwick Boseman Posthumously Wins Best Actor In A Motion Picture (Drama) At Golden Globes
His wife, Taylor Simone Ledward, accepted the award on the late actor's behalf.
Late actor Chadwick Boseman has won the 2021 Golden Globe for Best Actor in a Motion Picture, Drama. He was nominated for his role as Levee in Netflix's Ma Rainey's Black Bottom, which also garnered him nominations at the NAACP Image Awards and the SAG Awards. Boseman's wife, Taylor Simone Ledward, accepted the award on his behalf.
Read our piece on what Chadwick Boseman meant to young people.
Ma Rainey's Black Bottom focuses on a day in the life of 1920's blues legend Ma Rainey. Though she was highly successful in her career, the singer still has to overcome racism and misogyny, proving that rises to the top still present intense struggles for Black women. Boseman starred as Levee Green, a trumpeter with big dreams—and an even bigger ego that is ultimately his downfall. The movie was also a Netflix original and was based on a 1982 play written by August Wilson. It was produced in part by Denzel Washington and was Boseman's last film before he passed from colon cancer in 2020.
"He would thank God, he would thank his parents, he would thank his ancestors for their guidance and their sacrifices," Ledward said during the acceptance speech.
"That was a beautiful scene to play with Chad," said his co-star, Colman Domingo to Collider, speaking of a particularly emotionally gripping moment in the film. "It was absolutely beautiful because we had to give it our all. We had to leave no stone unturned. And we had to put Colman and Chadwick into the scene as well. When we did that scene, Chadwick stopped halfway through because he was so bubbled up with emotion…So we had to go on the brink together, and I had to make sure my brother, Chad, could continue to deliver on the promise that he set up for himself."
We are sending love to Chadwick's family.
Photo credit: Netflix