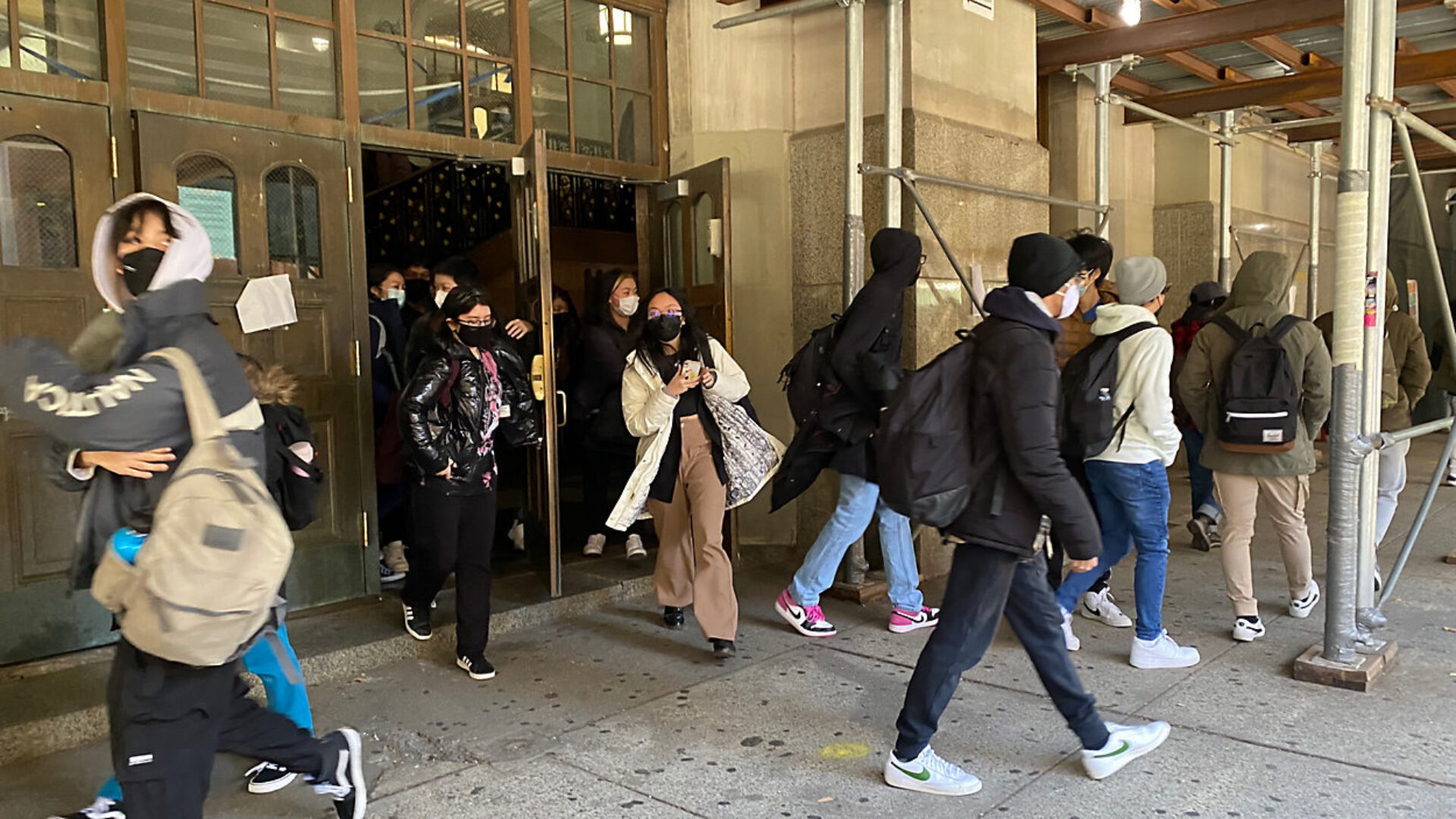 Hundreds Of Brooklyn High School Students Stage Walkout In Protest Of In-Person Learning
On Tuesday, January 11 at 11:52 a.m., students walked out of Brooklyn Technical High School.
While some students are adjusting to the "new normal" of going back to school during the pandemic, others are not fully on board. On Tuesday, January 11, hundreds of students staged a walkout protest at Brooklyn Technical High School in Brooklyn, in an effort to call for remote learning during the Omicron wave of the coronavirus. Nearly 400 students walked out of Brooklyn Tech alone.
Read about why Omicron is spreading so quickly here.
As reported by NY1 News, students began to walk out of the high school at 11:52 a.m. and were allegedly part of a mass citywide walkout after a surge in Omicron cases amongst students, faculty, and staff throughout the five boroughs of New York City. As of December 23, right before winter break for students and staff, there were reportedly 21,828 cases of coronavirus reported to the school's "Situation Room."
Once the schools reopened for the new year on Monday, January 3, there have been 116,126 cases, including over 14,000 cases reported two days ago. There are no remote options for Brooklyn Tech students and they are required to attend in-person classes unless they feel ill or have any COVID symptoms. As of last week, the citywide school system ceased closing schools after a confirmed positive COVID case. Instead, the schools are giving out rapid tests to the student's then-exposed classmates, and having them remain in school if they test negative.
"Teachers tell us we're not supposed to take the test at school, but I know a lot of people, they take it in the hallways, they take it in the bathrooms, because they're scared what if they test positive and bring this virus home to their families and people they care about," student Joyce Li told NY1.
Li continued, "We want to go remote for a while just until things slow down until we can get it under control because right now, it is controlling us." According to The Gothamist, Mayor Eric Adams expressed in an interview last week his firm stance on keeping schools open in an effort to assist those students "in communities where they don't have high speed broadband Wi-Fi, where they can't go online and get the education they need."
Photo Credit: Spectrum News NY1/Jillian Jorgensen