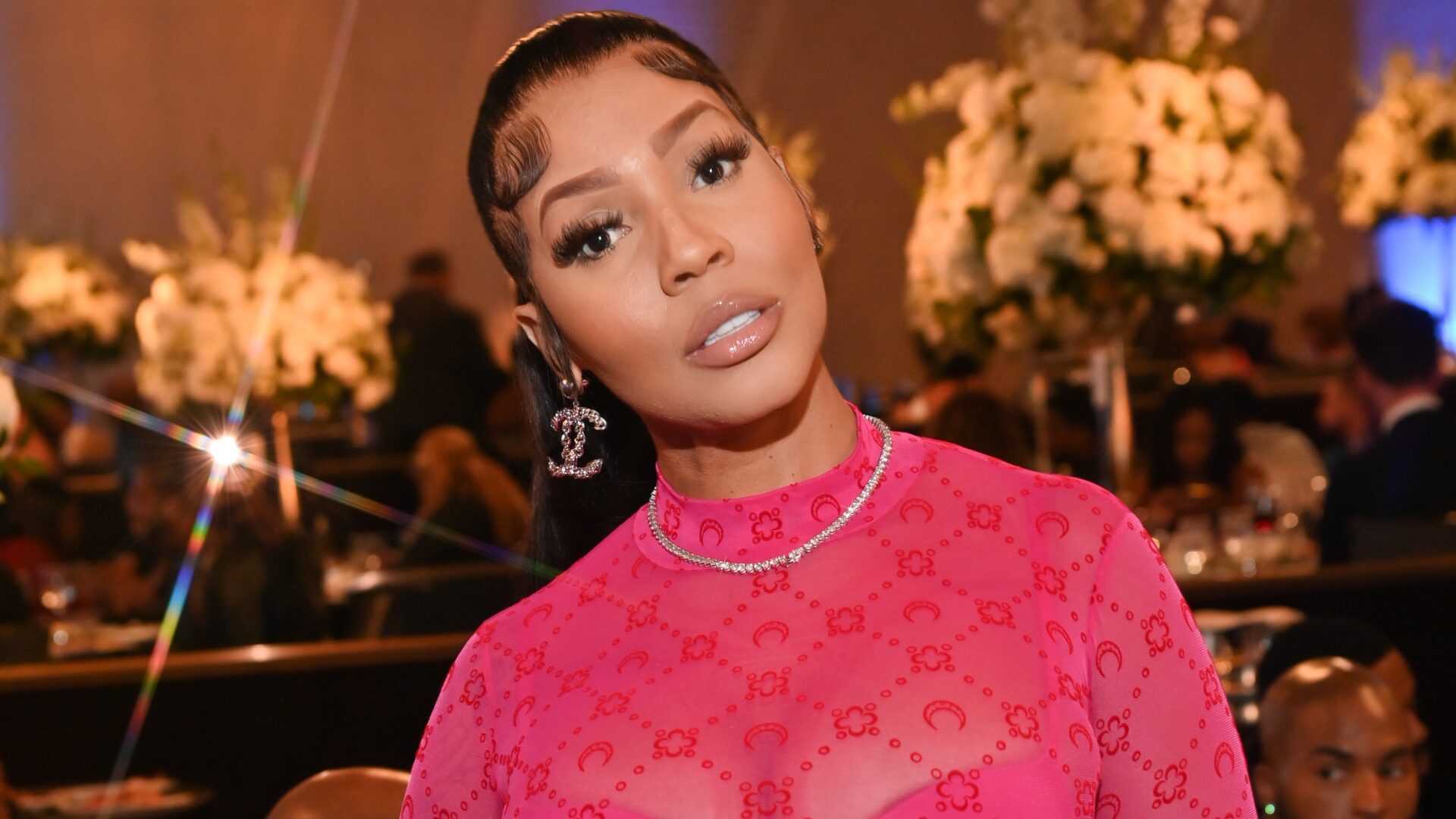 How Brittni Mealy Went From Quitting Jobs To Creative Director Of 'Caresha Please' Merch
Mealy is also the owner and founder of apparel brand Unicorn Universe
Have you ever sat and thought to yourself how much the planet really sucks sometimes? Between global warming, socioeconomic crises, and monkeypox and polio, sometimes we feel like we just can't catch a break. With the planet running a muck and running us Black women ragged, one woman of influence decided to take her experience and mental health journey through the pandemic and transform it into luxury loungewear.
Entrepreneur and mom Brittni Mealy recently launched her Summer 22 drop 'Earth Sucks' of her apparel and accessories brand Unicorn Universe. Sticking to its galactic universe theme, the drop seamlessly merges earth and galaxy-toned colors into women's fashion including fitted sheen body dresses, long and mini skirts, leggings, crop tops, and more. 
Just in time for the  Summer 22 drop 'Earth Sucks,' Girls United picked Mealy's brain about the launch of Unicorn Universe, working with Yung Miami on the official Caresha Please merchandise, and advice she'd give to aspiring fashion designers, entrepreneurs, and stylists.
On falling in love with fashion:
"Growing up, I always liked clothes, fashion, dressing, putting stuff together, so always came [naturally] to me. As I became a young adult, I tried to work some jobs and was not content with that. When I did start an online store, and it began to make money I was like, 'I can make money, and do something I like? Yeah, I need to stick with this.' I realized that I could monetize [by] doing something that I love. I hate working for people. I haven't had a job since I was probably 19, and I remember quitting. I fell asleep at work, and they were trying to tell me, 'Oh, you can't be late,' and I was like, 'I don't have to follow the rules, I'm out of here.'
"Even now, as far as just being an entrepreneur, I probably give up every day. I'm like, 'I ain't doing this no more.' I go through the ropes and that cycle like everybody else. I've seen a meme on Instagram [where] first you'd be like, 'This is an amazing idea,' and then, you go, 'I don't know about this. [Are] people going to like it?' Then, you go, 'I quit,' then it's like, 'I have another good idea.' I definitely go through that cycle often. When I realized I can make a living, or monetize it off of something that I love is when I was like, 'Okay, I'm going to stick with this.'"
On aspiring entrepreneurs using social media to leverage their brands:
"I feel like a lot of brands, even some top brands, without social media would maybe not even be as relevant, or even be sustainable. Social media in this day and age is the number one key factor in a brand's success because you can reach so many people from your home. If you're running your business out of your home, you can reach so many people wherever you're at. If you're in Texas, you can reach a girl in New York City, and you don't even have to leave out your house. People shouldn't take it for granted, and they shouldn't take it lightly. Social media is free. When I got on Instagram, I was like, 'Okay, I could post this, promote this, tell them to come buy something, and I can do this all for free,' to people I don't even know.
"I feel like people definitely should stay active on their social media. Stay active on your social media, post often, and don't worry about if you're getting five likes, 3000 likes, or 10 likes. That's still 10 more people who liked it, saw it, who wouldn't see it if you were in your home doing your business, or even at a physical location. Don't let the number of likes discourage you. You need to stay consistent and train your audience, and whatever it is that you want to implement in your brand to train your following. It's free, it won't cost you anything, and just being consistent and not worrying about the number of likes you're getting because even if it's 10, or 20. You don't have 10 or 20 people at your house where a lot of girls start running their online businesses."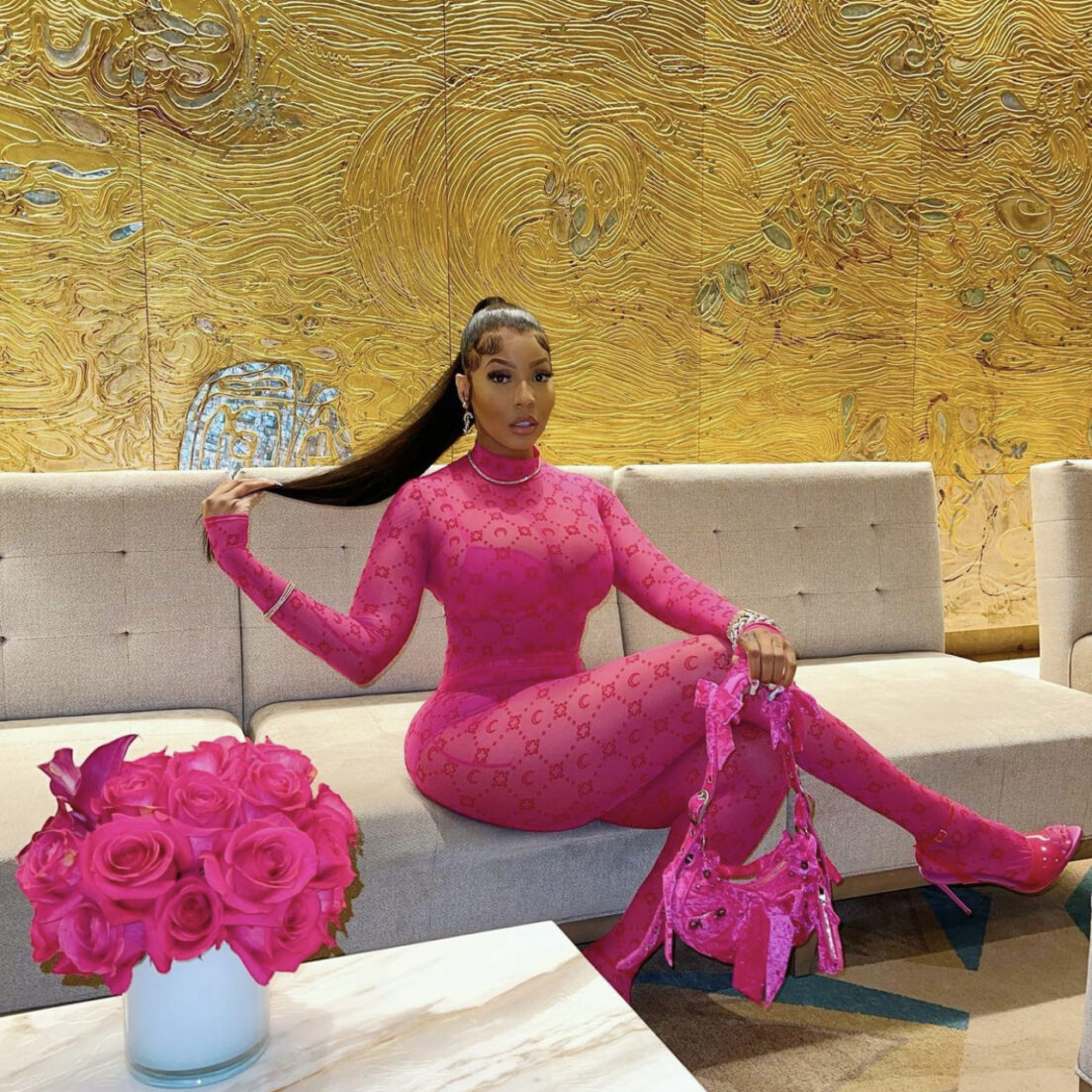 On the challenges and set backs when first launching Unicorn Universe:
"When I first launched, I really didn't have any major setbacks or anything. I had another brand prior to that called Pop of Junk, and that was just me getting my feet wet with e-Commerce when e-Commerce and Instagram first became a thing. When I began to do it, it wasn't many girls, and then it just got so over-saturated. I just kind of felt like I don't feel different. I just wanted to go back to the drawing board. At that moment, where I was in between Unicorn [Universe], and not feeling connected to the Pop of Junk, that space in between was one of the most challenges because I started something, it was successful, and now there's just so many girls selling the same thing. Now, it's just more saturated, and I'm just not feeling like I'm standing out. It was only accessories at first then, I added some clothing. Before I even came up with Unicorn, that transition was probably one of my most challenging times."
On the 'Earth Sucks' capsule collection:
"I actually started this collection at the beginning of last year, and I didn't put it out until this summer. I started working on that during COVID. I was tired of doing loungewear because we were doing pieces, then COVID came. With a brand, you've got to keep up with what's going on in the world. At that point in time, that's when I realized that you do have to keep up with these cycles, [like] a pandemic or something that's going on with the world. Nobody is going to the club. Nobody is going out. There are people stuck in the house. I had to really get creative, and I did a lot of campaigns around loungewear, just cute little videos, and stuff based [on], 'Are you watching another Netflix movie? Because that's all we were doing in the house.'
"In the midst of COVID, I couldn't get samples. I could sketch up, and get as much stuff drawn up as possible, but [not] physical product because my factory in China [was] really OD locked down. I couldn't really make no moves with the brand. When outside did open back up, I was about to stop doing Unicorn. That's how bad it got. I just was like, 'Earth sucks. This is some bullshit.' That was my energy at the time, and so I put it into my collection. As far as the pieces, I just wanted to do stuff that was fitted. I just try to solve problems that I have with clothes when I'm creating. I'm taller [so] I did more tall-girl friendly. Even for the short girls, it'll just look stacked. The metallic, the fabric choices that I use, it was just like, 'We back. You've seen me, you see me coming. You know what's up.' It was just everything that was going on around me at the time."
On working with Yung Miami to create the official 'Caresha Please' merchandise:
"We always knew each other. Talked here, and there on the phone, or Instagram, or whatever. [Yung Miami] reached out to me like,' 'Hey, I want to hire you to do my creative direction.' That's another thing with consistency – you never know who watching you. Even though I don't even feel like I'm consistent enough, I guess just [with] putting out quality content and staying consistent, she saw that outside of a friendship or being cool. When it comes to work, she don't play. It was really organic [and] we just got to work. In three weeks, I did a campaign, we did a drop, and it just turned around tremendously. We [are] working on some new stuff, so I'm also excited about that.
"I just did the City Girls' tour merch. When they go on tour, all the tour merch is from us – me and my team. I don't like taking all the credit, but the team that I work with. From her, more opportunities are starting to roll in. There's like a word-of-mouth thing starting to gear up for me. I feel like going into my mid-to-late thirties, that's like another path that I'm going down. It seems like I'm not forcing it, but it's just happening. I like it because I just enjoy doing what I do."
On collaborating with City Girls and incorporating their personal styles into the tour merch:
"With my team, I'm super open like, 'Y'all have an idea? What do y'all think?' I'm not the kind of person [who's] like, 'No, this is it. This is what it's going to be. If they like, 'Mm-mm Brittni, we don't like that. That's wack,' I'm like, 'Okay, what y'all think we should do better?' I definitely put emphasis on a team effort. We are all a collective. I took [City Girls'] ideas, too. I asked Caresha, 'Okay, what you have? Any info? Any ideas?,' and she liked the diamond type of text. For Real Bad [merch], that's just what we rode with. We just kept it simple [and] did it in a few colorways so we could get it out quick. I'm definitely always asking anybody that I work with their opinion and ideas. I'm not always right. I love constructive criticism because I feel like it helped me work better. With the City Girls, I didn't have it. It was no creative direction. They just let me go. I can't wait until the tour starts, so y'all could see the merch, but it's fire. I really love it."
On using fashion and creativity to ground her and keep her centered:
"I'm a night person, so that's when I get in my element. That's kind of where I find peace. At night, I can work. That's where ideas flow to me. It's really therapeutic in a sense. Sometimes, it's OD. Sometimes I'll be like, 'Okay, it's on me, it's on me.' That's what I always say when I just start having a flood of ideas. It's very therapeutic and it makes me happy I can genuinely say. When I'm thinking of a lot of different ideas, and I'm like, 'Oh yes, this is going to be it.' I could be by myself. It's just an excitement. It's not so much fashion. It's just like the creative side of things. It's like a little adrenaline rush. It's kind of hard to explain it. I don't just look at Pinterest. These are ideas that generally just come pop, like come to me. It's like a happy place. I enjoy doing what I do."
On the importance of encouraging and mentoring young Black girls in the fashion and style space:
"I just feel like black women are just – we just different. We just got this little vibe to us, and the world needs to see that. I feel like the world has begun to see that. It could be better, but it's just so important to me. I even did some giveaways on my Instagram page where I did free one-on-one Zoom calls at my office. After we did the Real Bad drop, so many girls was like, 'We knew this was you. We could tell this was your vibe. Can you give me an idea [of] what I should do?' I got such a great response from that. I talked to two girls – One was in college [and] went to HBCU; the other one had a cosmetic brand. [I love] being able to see the next girl [and] pull the next girl up because I'm not no cap.
"Everybody is going to execute something differently. Me telling you some information is not going to hold me back. I don't look at life like that. If anything, that's going to bless me and help me go forward. I was in a space where I didn't have no help. I didn't have a girl on Instagram [who] I could go see how she's doing it, send a DM, sign up for a class, or get an e-book. I didn't have that. Everything I did was literally trial and error. Money down the drain. Thought I knew what I was doing [and] I had no clue. It's so important to be able to give somebody else a cheat sheet in a sense. If girls are serious about their business and want to get to the next level, it's tons of information on there."
Featured Photo: BEVERLY HILLS, CALIFORNIA – JUNE 24: Brittni Mealy attends the 2nd annual Hollywood Unlocked Impact Awards at The Beverly Hilton on June 24, 2022 in Beverly Hills, California. (Photo by Prince Williams/Getty Images)
About D'Shonda: Born and raised in Brooklyn, NY, D'Shonda Brown is the Associate Editor at Girls United. When she's not interviewing or writing, she enjoys running, dancing, buying sneakers, and binge-watching Lifetime movies.