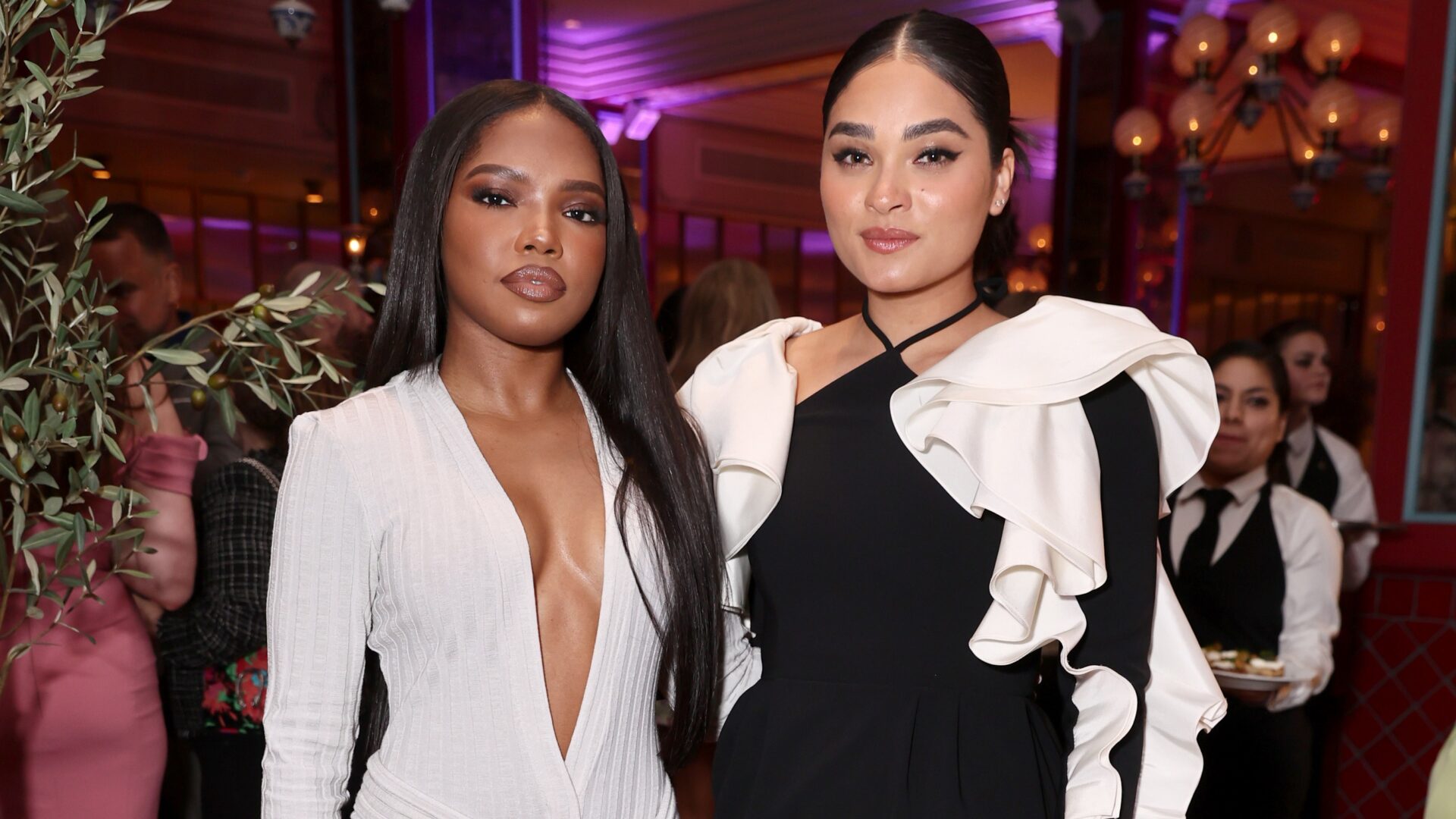 Brittany O'Grady's Wedding Is The 'STAR' Reunion We've Been Waiting For
Former co-stars Ryan Destiny, Jude DeMorest and Amiyah Scott were her bridesmaids.
Congratulations are in order for White Lotus actress Brittany O'Grady and her now-husband Ben Huyard! Over the weekend, the happy couple said "I do" in a romantic venue in Atlanta, Georgia.
Their family and friends shared photographs and videos of the couple's first dance and first toast as a married couple. "The White Lotus" star wore an embroidered white gown complete with a bouquet of colorful flowers. She posed alongside her bridesmaids, Ryan Destiny, Jude DeMorest, and Amiyah Scott and even STAR co-star Quincy Brown made his way to the reception.
Brittany O'Grady and Ben Huyard were engaged for a year before tying the knot. In July 2022, the actor celebrated her Bachelorette with a trip to Tulum, Mexico. "A wonderful time with wonderful girls," she captioned a post on Instagram. "As I enter into this next chapter of my life, I am so grateful for the community of people around me. This trip was icing on the cake."
Before getting married, the couple had been in a relationship for over 7 years. "Thank you Brittany O'Grady, for six beautiful years of growth and partnership on our lifelong journey together. I lava you," Ben Huyard wrote in 2021. On Instagram, Huyard regularly shared photographs of travels spent together over the world – including on the Chattahoochee River, in Koh Yao Yai, Thailand and in Taipei, Taiwan.
Congratulations to the happy couple!
Photo Credit: LOS ANGELES, CALIFORNIA – MARCH 24: Ryan Destiny and Brittany O'Grady attend Vanity Fair and Lancôme Celebrate The Future Of Hollywood, at Mother Wolf, on March 24, 2022 in Los Angeles, California. (Photo by Emma McIntyre/Getty Images for Vanity Fair)
About Kyra: Kyra Alessandrini is a news writer at Girls United and a freelance journalist. Her work has appeared in publications such as Time, The Hollywood Reporter, InStyle, and Elle. Born in New York and raised in Paris, France, she is passionate about culture, street photography, and travel.