Brittany O'Grady Doesn't 'Remember Seeing Much' Natural Curl Representation In Mainstream Magazines
The 'Star' actress is officially the celebrity partner for hair brand Bumble and bumble
If you've seen The White Lotus, Black Christmas, or the highly-rated series FOX's Star with Ryan Destiny and Queen Latifah, we're a thousand percent positive that you know who Brittany O'Grady is. The 26-year-old actress has been on a role since she got her big break on Lee Daniels' show and has only continued to grow more and more in her star power, including becoming the first celebrity ambassador for Free People and securing a partnership with Bumble and bumble.
O'Grady has always been a fan of the hair care brand, so it was a no-brainer for her to want to be involved in their new Hairdresser's Invisible Oil Primer Campaign. While her hair routine and product choices have been "all over the place" throughout the years, she gravitated towards Bumble and bumble not only for their products but the authenticity of the team when she met them in person.
"They were so genuine [and] they were so kind. They were interested in actually understanding how I felt emotionally about my experience with my hair growing up, where I am today, and helping embrace it more," O'Grady raved about the Bumble and bumble team. "The team was just so cool and authentic, and that's my kind of thing. I was like, I can't not work with these guys."
The actress, who is a proud advocate for natural hair, has become absolutely obsessed with her Bumble and bumble goodies, including the titled product in the latest campaign. Her favorite products include the Curl Gel Pomade for her edges and the Hairdresser's Invisible Oil to get all the shine without the greasiness. Once she started using the new line of products, she got hooked and hasn't looked back since. "I've been able to experiment with the products that they're about to launch and I am amazed. Like I use it every day now; I don't use anything else," O'Grady added.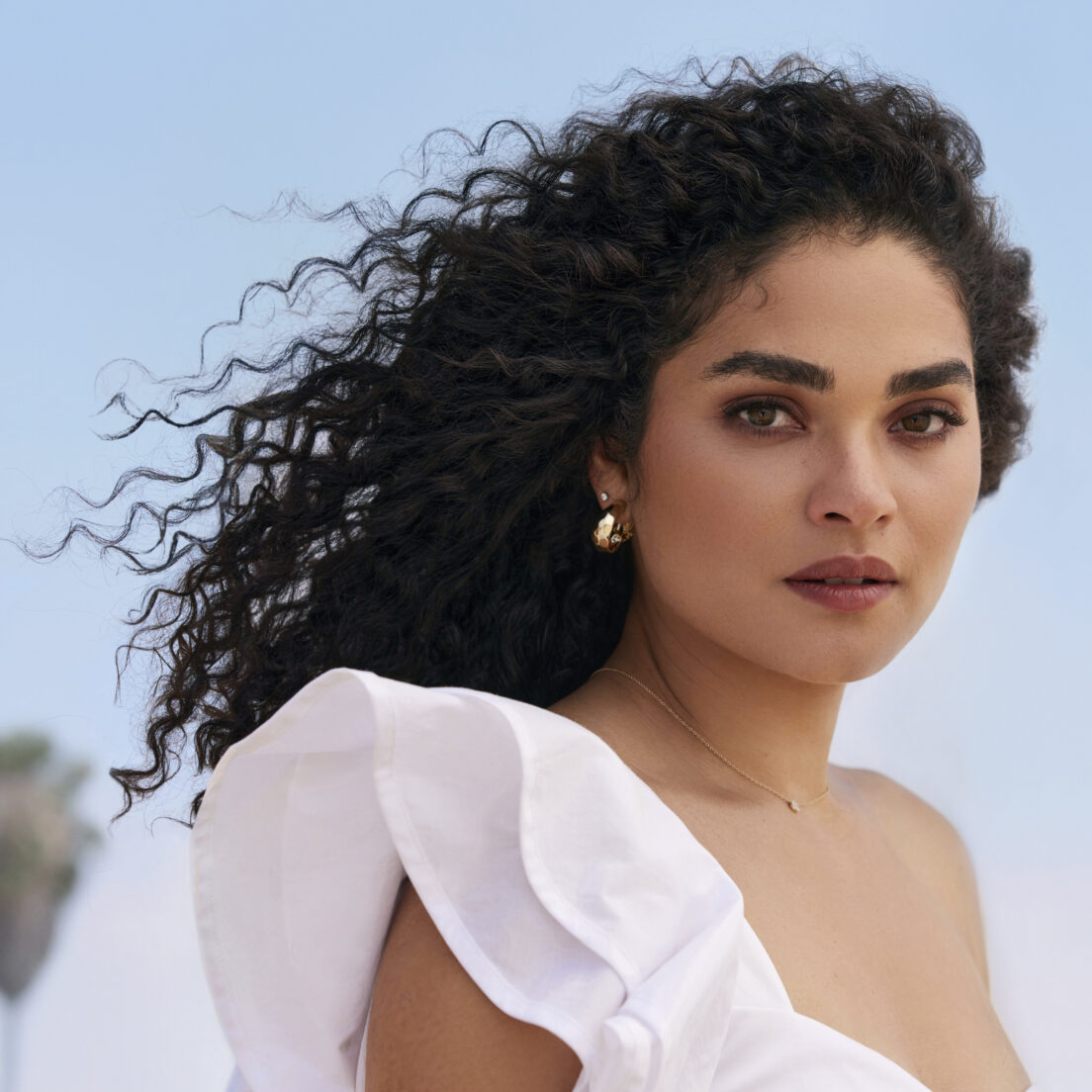 Whether it's a slicked-back ponytail with some middle part action or a twist-out with her fluffy curls flying all over, Bumble and bumble hooks O'Grady up just in time for her favorite summer styles. Girls United had the opportunity to sit with the "White Lotus" actress about her new partnership with Bumble and bumble, how she maintains the health of her curls through set life, and why it's important for young Black girls to see the beauty in their natural hair.
On her relationship with her natural hair through the years:
"Growing up it was interesting. I grew up in the DC area and I'm sure we both grew up during the late 90s and early 2000s. I remember reading Seventeen Magazine and not seeing anything about curly hair. You can tell that the girl's hair is curled and the products that they're putting in. There [were] only small sections for our hair, our hair product, and now I feel like we're having our own moment and actually changing society, the way that they see our hair, and what's the standard. What naturally grows out of our head is beautiful and all the different textures. The one thing I'm excited about is seeing the different textures of hair being embraced, and the different products that people can use."
On her experience with hair stylists as a Black actress with naturally curly hair:
"One thing I feel really passionate about, especially in my experience working on shows, I've been really blessed, even with my experience on Star and having incredible women that help us embrace our hair, know what to do with our hair, and protect our hair. Because actresses, especially Black actresses have such a hard situation when it comes to our hair, protecting it, and also feeling good. I've seen my peers really struggle. I've had my struggles. It's something that I'm excited to see change, but there's still a lot of work to do. I just don't remember seeing much."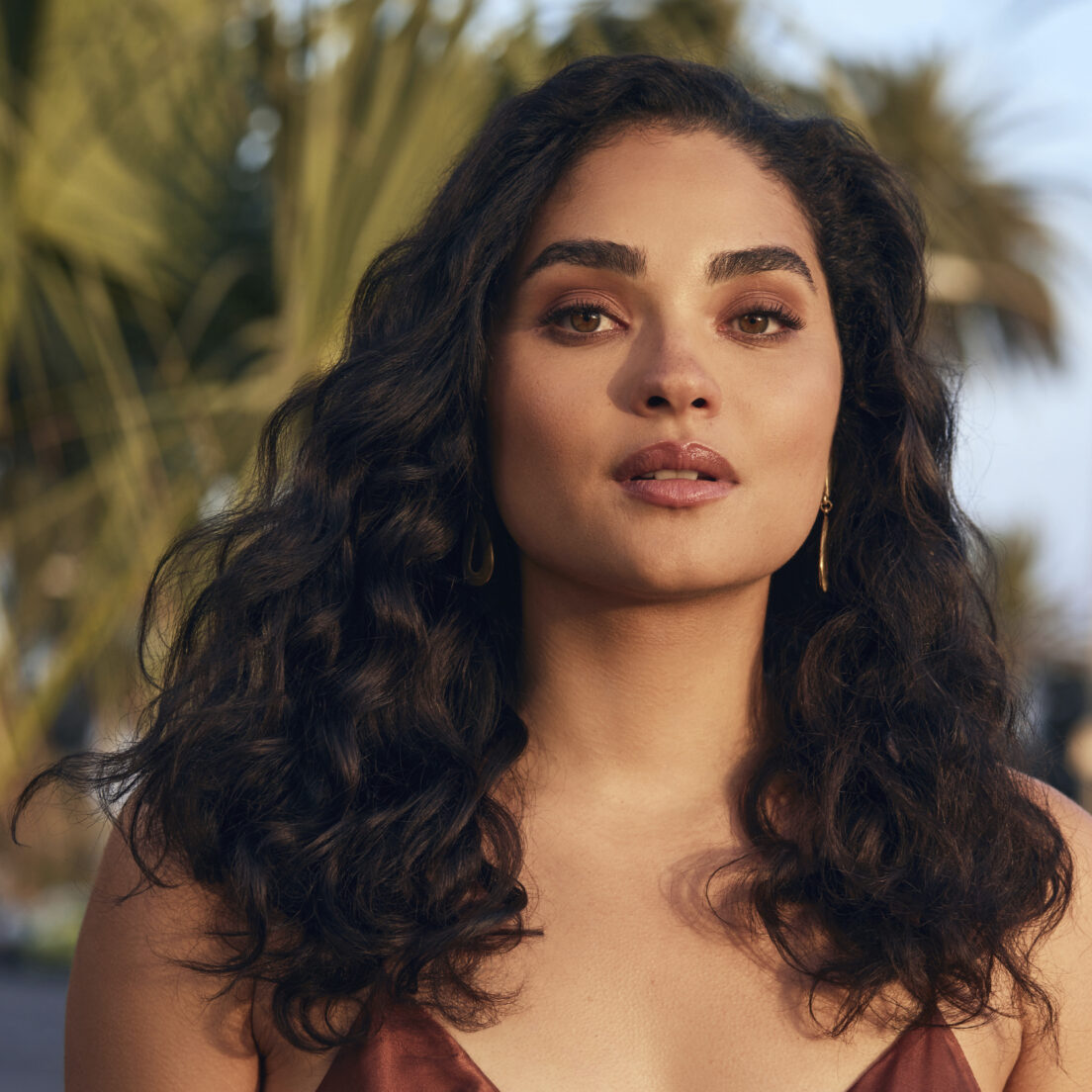 On mainstream representation of curls and natural hair:
"There was just no education in mainstream media from what I remember. I remember wanting to have my hair straight and feeling like when I had my hair straight, I was more attractive or I fit in more. I feel like my peers also felt that way. Now, I feel like I embrace my natural curl more and I'm really excited to see all the different textures. My mom's hair has been relaxed her whole life. She was a reporter in the 90s, so her hair is relaxed. Now, I'm seeing so many other women, like my aunt, embracing her natural curl. I'm glad to see things changing and coming back to embracing what we want it to be."
On maintaining the integrity of her hair off and on set:
"When I'm off-set, this is actually something that Queen Latifah told us when we first started. She's like, 'don't touch anything when you're off. Don't touch. Let your hair breathe, let your face breathe.' On set, we have a lot of practices to protect hair with wigs or heat protectants. That's something that I know my peers have done and that's something that I do. When I'm not working, I try to avoid heat at all costs but I sometimes still use it. I just let my hair breathe. I try to cut the edges if they're messed up. I do see sometimes when I have heat, it gets a little sad then I just let it breathe a little bit."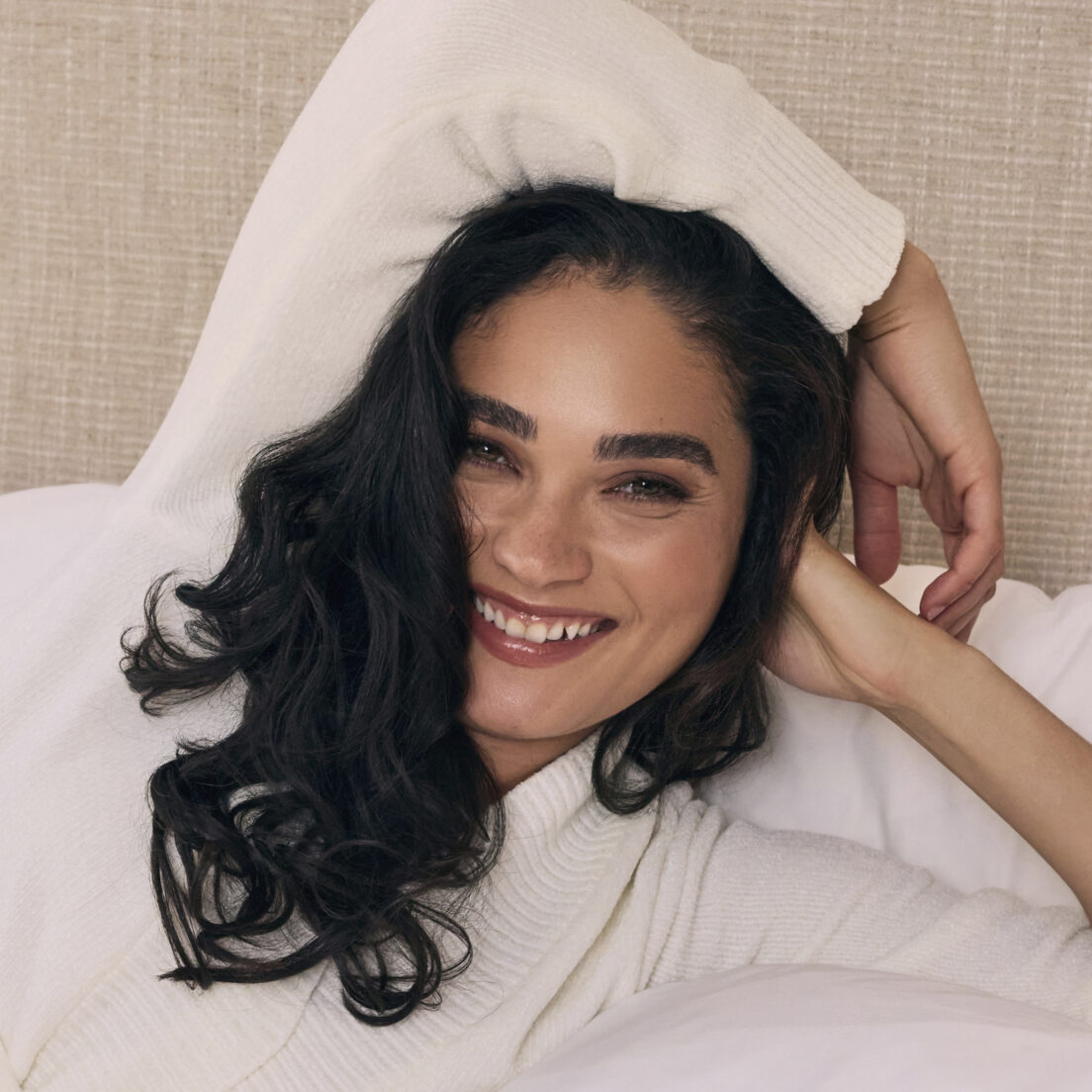 On the importance of teaching hair care and curl maintenance to young Black girls:
"Well, I think it's so important because I think that we need to make sure that we protect our hair and make sure that it doesn't have the effects of society messing it up. So embracing your hair, finding your community of women that know how to protect your hair, using protective styles, and then also feeling confident and beautiful, like internally, I think is so important. Just from my own experience or seeing my close friends with different hair textures, experiencing that. I think that it's, I just think it's incredibly important internally and externally so.
"I think that's where I feel a responsibility in a way to make sure that I embrace my hair as is instead of trying to conform to what I was told or thought when I was younger, what is beautiful. You know what I mean? Or what is yeah, that's how I feel. So I think it's, you need to protect at all costs, protect our hair, protect our spirits, and protect each other and embrace all different hair textures. Like that is a must. There's just beauty in all textures and hairstyles and needs to be embraced. So that's how I feel.
Photo Credit: Courtesy of Bumble & Bumble