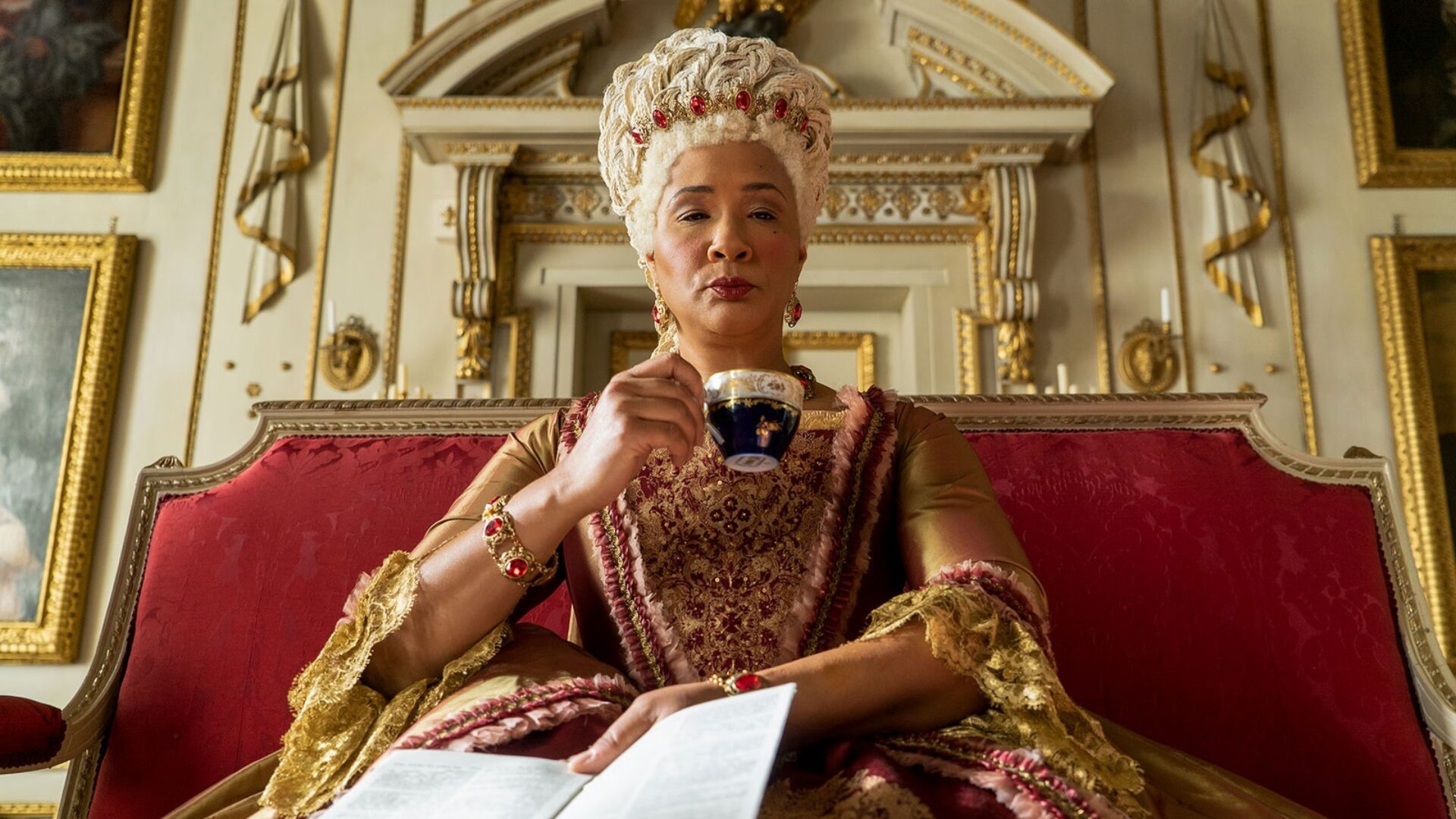 Season 2 Of 'Bridgerton' Gets An Official Release Date
The beloved Netflix series will be back sooner than you think.
Bridgerton fans rejoice! The long-awaited second season of the period drama has an official release date and we can't wait.
The show centers around London's wealthy Bridgerton family, their neighbors, the Featheringtons, and the romances of the children of both houses. The true star of the show is an anonymous newspaper column, written by a "Lady Whistledown." The writer knows all of the city's juicy gossip and isn't afraid to share her thoughts on London's happenings.
Another beloved character on the show is Queen Charlotte (Golda Rosheuvel). In Bridgerton, she is a Black woman, which is based on the belief that the real Queen Charlotte had African ancestry.
The first season was centered on novelist Julia Quinn's 2000 book, "The Duke and I," while the second series will draw from Quinn's "The Viscount Who Loved Me."
Unfortunately, the new season will remind us that we've bid adieu to Regé-Jean Page's character Simon Bassett, Duke of Hastings. In April 2021, Page spoke his departure from the show on Twitter, writing, "Pleasure and a privilege! An honour to be a member of the family – on and off screen, cast, crew and incredible fans – the love is real and will just keep growing[.]"
Looking for shows to watch during the holiday break? We've got you.
The first season of the widely-watched series debuted on Christmas Day in 2020. It quickly became the most-watched original series on Netflix (before it was unseated by Squid Games), as it's perfect for running through during a holiday vacay.
Bridgerton is set to have at least 4 seasons (yay!). Also, Queen Charlotte will also receive her own spin-off.
"Many viewers had never known the story of Queen Charlotte before Bridgerton brought her to the world, and I'm thrilled this new series will further expand her story and the world of Bridgerton," said Netflix's head of Global TV, Bela Bajaria to Deadline. Shonda and her team are thoughtfully building out the Bridgerton universe so they can keep delivering for the fans with the same quality and style they love.
Bridgerton is the brainchild of television genius Shonda Rhimes. Rhimes is also behind Grey's Anatomy (which debuted its 18th season this year), Scandal, How to Get Away with Murder and more. In 2017, she signed a $100 million deal with streaming giant Netflix and in the summer of 2021, the pact was revisited (and her price raised). Rhimes is also currently prepping a new series called Inventing Anna. It takes inspiration from an infamous New York City woman who pretended to be an heiress.
Read about Megan Thee Stallion's first-look deal with Netflix here.
As for the second season of Bridgerton, it'll be available for streaming on March 25, 2022.
Keep scrolling to see a few first-look photos from the upcoming season.