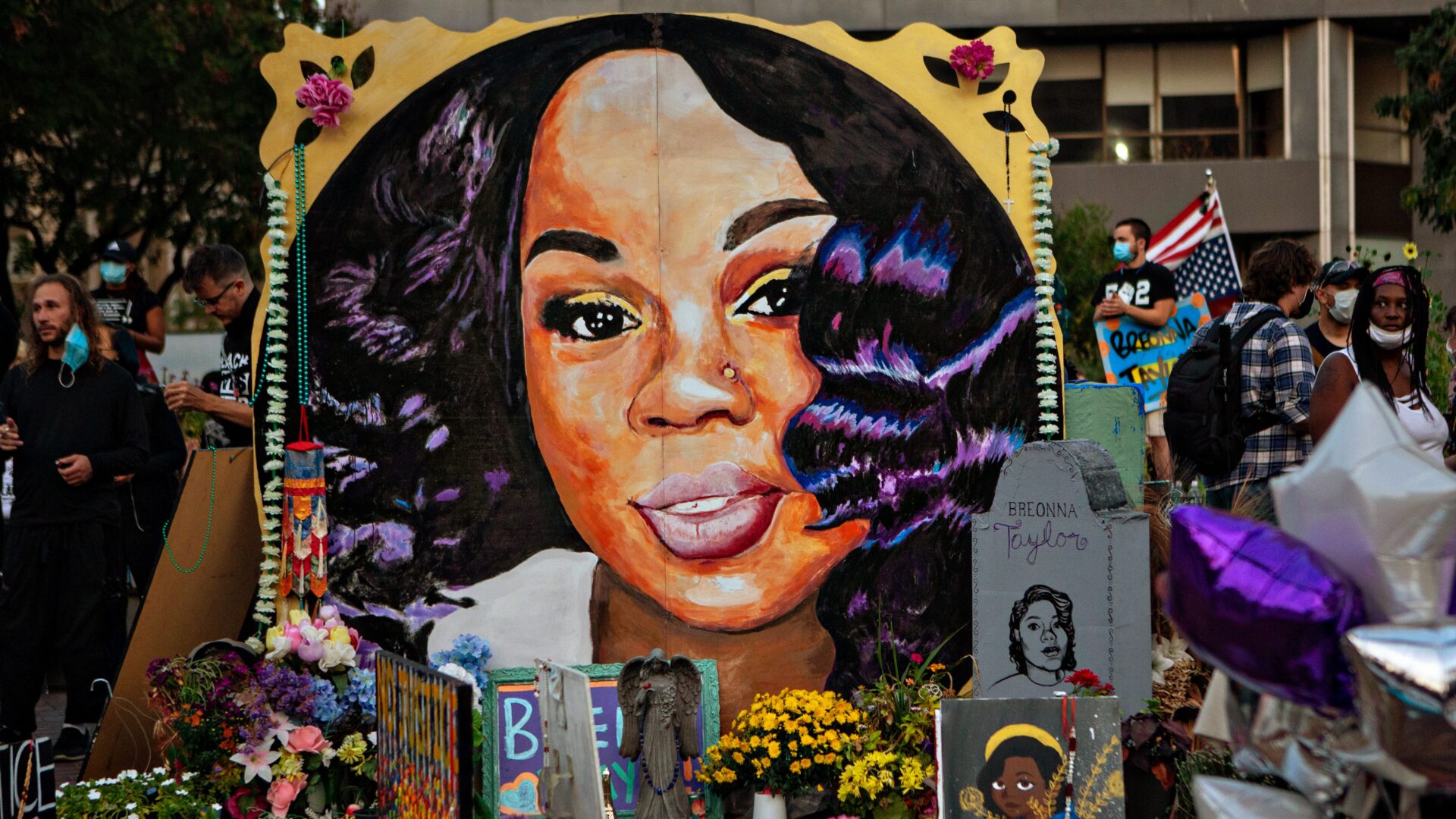 Opera Vocalist Davóne Tines Will Honor Breonna Taylor In An Immersive Art Performance
The installation will address how art about social issues can be done responsibly.
Opera vocalist and activist Davóne Tines will honor Breonna Taylor during an immersive art event at the Lincoln Center in New York City. While March 13 marked two years since the killing of Breonna Taylor, Tines is choosing to honor her memory through OpenProcess, an audio-visual art installation and performance.
Tines will be performing his single VIGIL, which he dedicated to Taylor in October 2020. "In terms of the history of that song, long story short, it first came out of improvisation with a close friend and colleague, Igee Dieudonné," Tines told Blavity about VIGIL. "He came here from Amsterdam. We kind of have a musical process of, you know, head to the studio late in the evening, to just set a bunch of different moods and improvise within them. So the song was born out of improvisation between Fauré, a French impressionist composer, and gospel music," he said. Tines described the writing process as "a very beautiful experience to have."
"That song came out about a year before the tragic death of Breonna Taylor. In the midst of a pandemic, in the midst of engaging that death, even months after it actually happened, I was asked to create a video performance as part of an online music series. So I chose that song because, for me, it provided a meditative space to engage what was going on in society and within me," Tines shared.
The event was created to show how art that deals with social issues can be done responsibly and how art can be a vector for social change. Tines also shared how he wants his art to be a showcase for the Black experience. "I realized that I actually wanted to pursue opera, and that it was something that I could actually see myself doing, and that came from working behind the scenes for so long. I wanted to continue a legacy of Black people telling our stories through my voice," he told Blavity.
The event will feature a live performance by Davóne Tines and the PUBLIQuartet. It will be followed by a panel discussion and a Q&A moderated by co-producer Anthony Roth Costanzo, the Philharmonic's 2021–22 Artist-in-Residence.
The event is free and open to the public. It will take place at the Atrium on March 28 from 1 p.m. to 10 p.m. and on March 29 from 8 a.m. to 6 p.m. Seating and entry is first-come, first-served. Find more information about the event here.
Photo Credit: Jason Armond / Los Angeles Times via Getty Images