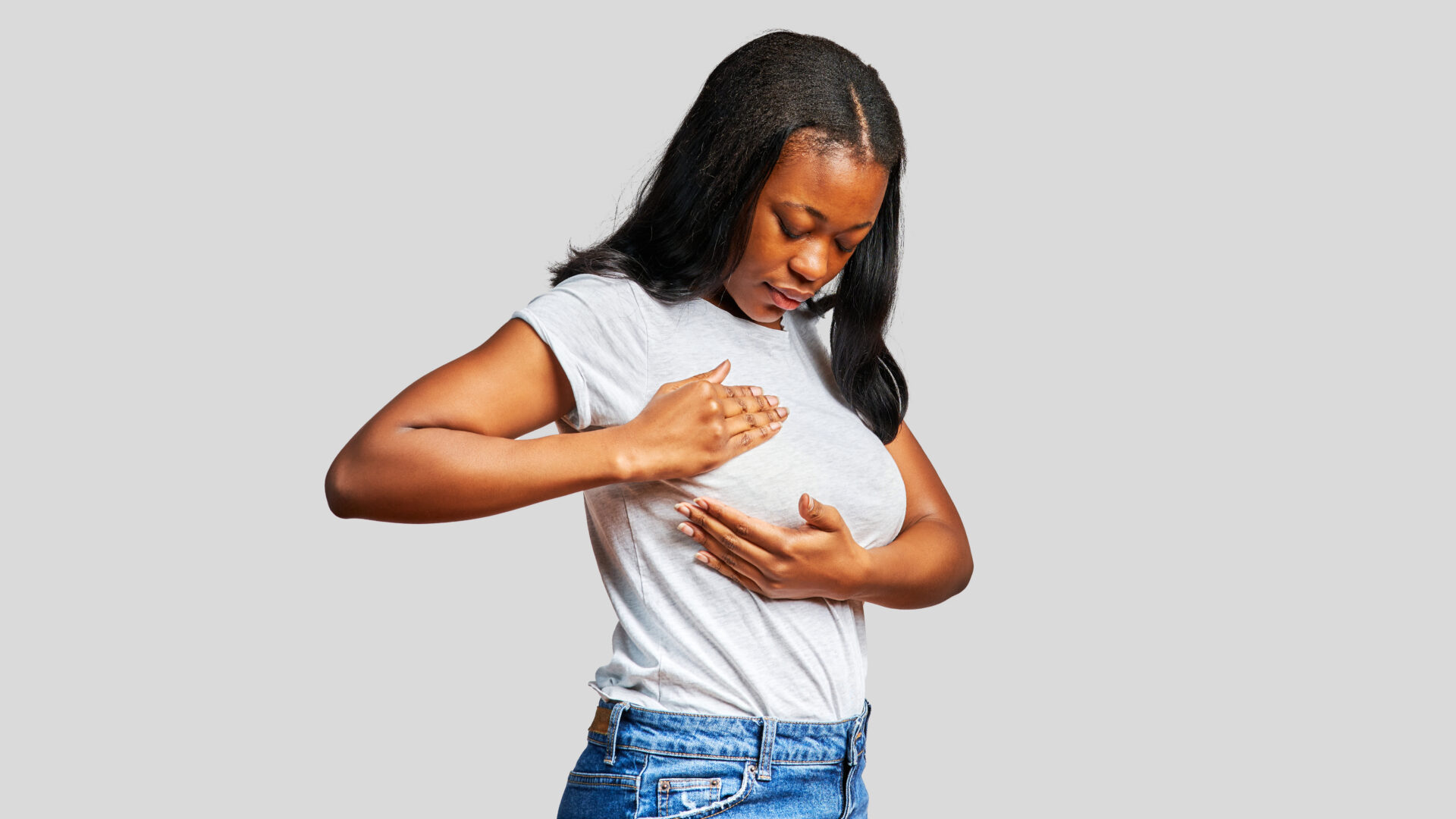 Breast Cancer Isn't Ageist: Here's How Gen Z Can Stay Informed
Let's clear up the misconceptions in honor of Breast Cancer Awareness Month
Breast Cancer Awareness Month is the time to bring new information and knowledge to the next generation to work toward better research. According to the CDC, About nine percent of all new breast cancer cases in the United States are found in women younger than 45.
"Typically, you should start screening ten years earlier than the youngest person in your family diagnosed with breast cancer," Dr. Monique Gary tells GU. "Conversations may be difficult, but from my experience, Gen Z is remarkably open to discussing their health and more inclined to initiate a broader era of awareness and well-being within their families."
The conversation surrounding the disease always seems focused on the older generations, but we don't realize it can happen to anyone, regardless of age. In a recent study conducted by the National Cancer Institute, an estimated 3,886,830 women were living with female breast cancer in the United States.
Through the evolution of social media, we've also seen alternative ways to spread awareness surrounding breast cancer, not just with facts and statistics but through the community.
"The Gen Z generation has countless media channels through which they can increase breast cancer awareness, from influencers and bloggers to podcasts, Instagram posts, and TikToks," says Dr. Rosmy Barrios, Medical Advisor.
Many Zillennials don't see that compared to older women, those diagnosed earlier face aggression with cancer more with a low survival rate. "Often, young women are disregarded by their doctors and dismissed with benign fibrocystic changes, especially when no imaging has been performed," Gary says. "If you sense something that deviates from your normal, do not hesitate to consult your physician."
Read 'Mythbusters About Bras and Breast Cancer Awareness For Young Girls'
Oftentimes, Gen Z'ers are only taught about the basic tactics, from breast exams to how to avoid them. Still, it's much more than any informational brochures tell us in school or at the doctor's office.
According to the Young Survival Coalition, researchers believe that access to healthcare and available healthcare quality may explain these disparities. "Educating the public about other risk factors, providing information about screening opportunities, and emphasizing the importance of regular check-ups are essential steps," Barrio says.
Checking your breasts is the ultimate way Gen Z'ers can stay alert and aware of their breast health. "This underscores the importance of becoming intimately acquainted with the feel and texture of your breasts," Gary says. "Rather than merely teaching young women to search for irregularities, we should empower them to recognize their 'normal' state."
According to Gary, Young women are one of the fastest-growing demographics affected by breast cancer. Zillennials need to recognize the power of their voice.
Want to see more conversations like this? Register now for the free 2023 GU Disruptor Summit
About Kenyatta: Clark Atlanta University and Medill School alumna Kenyatta Victoria is the Girls United writer covering everything from news, pop culture, lifestyle, and investigative stories. When she's not reporting, she's diving deep into her curated playlists or binging her favorite comfort shows.