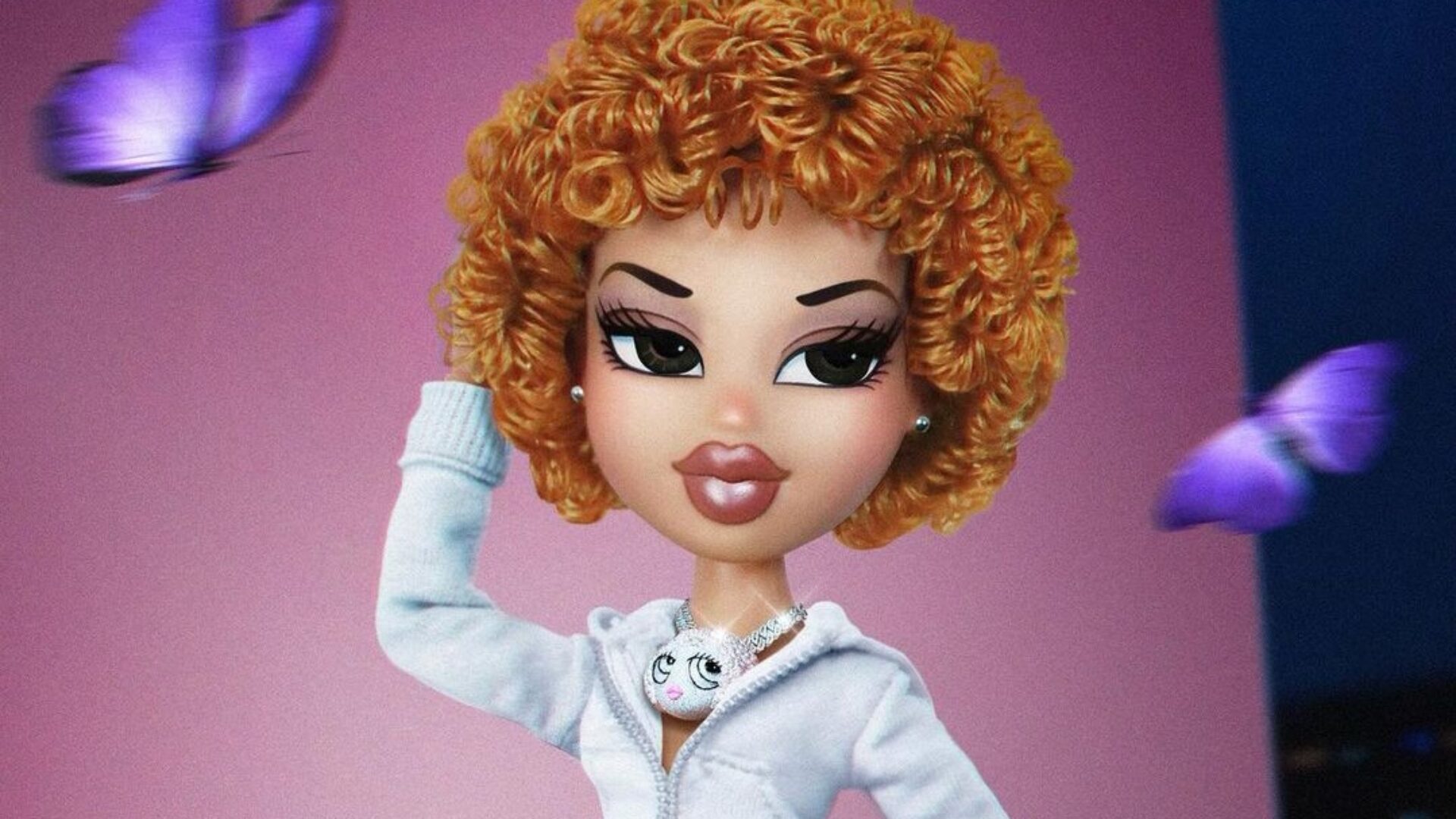 The Bratz Resurgence Teaches A Lesson On A Society Approved Rebrand
The legacy built on diversity is all grown up.
When Bratz debuted in 2001, creator and former Mattel employee Carter Bryant sought to create a set of fashion dolls that would appeal to a diverse audience. Bryant, who previously designed clothes for Barbie, conceptualized Bratz with an ethos built on diversity, ultimately leading him to launch an inclusive set of Bratz dolls–Yasmin, Cloe, Jade, and Sasha.
Over 20 years later, the vintage Y2K fashion doll brand continues to be seen as a significant figure (or, in this case, figurine) in our community. Bratz has stayed relevant through the years by engaging in pop and political culture and following their original ethos that champions diversity. They've also successfully maintained a multi-generational fanbase with their exciting collaborations with Dolls Skill, Cult Gaia, and Velvet Caviar. 
Read "How Bratz Dolls Influenced Gen-Z Fashion And Beauty Standards"
Their most recent collaboration is with Nigerian-born fashion designer Mowalola Ogunlesi. Ogunlesi, the founder of the London-based label Mowalola, collaborated with Bratz late last year and has returned with an all-new collection of haute fashion dolls and a TikTok-approved track, "Lagos Bratz Doll."
One user under the 800K+ viewed TikTok commented, "I love how [Bratz] grew up and actually caters to the grown people who used to watch them." Another user commented, "the cultural representation is amazing."
The British-Nigerian fashion designer says the limited-edition collection feels like a full-circle moment.
"Getting my first Bratz doll as a kid in Lagos was wild because I had never seen a doll like that before," Ogunlesi told ESSENCE GU. "[Bratz] was my opening into so many different creative outlets."
For many girls growing up, this statement rang true.
The creation of Bratz came at a time when representation was few and far between. This is why the highly-acclaimed doll has stayed relevant for over 20 years.
Lee Alisha Williams wrote in Teen Vogue, "Bratz dolls were not solely targeted at white young girls like any other popular commercial item, and young white girls were not the only ones buying Bratz dolls." The writer adds, "Bratz having a Black doll, Sasha, allowed my younger self to feel seen and included."
However, that inclusion came with a fight. When Bryant first pitched his "bratty teen" doll concept to Micro Games of America Entertainment (MGA), W Magazine reports, CEO Isaac Larian thought the dolls looked ugly. Larian's then 11-year-old daughter Jasmine Larian, now the founder and creative designer of Cult Gaia, convinced him otherwise.
In May of 2021, MGA Entertainment celebrated 20 years of the doll line by bringing special editions of the core four back to retail. Titled "20th Yearz," Sasha, Chloe, Jade, and Yasmin were released with their debut accessories in a packaged upgrade.
"Bratz completely disrupted the industry at the time when Barbie was the norm and the purist perception of what a woman should be," said MGAE's Jasmin Larian in a statement. "Bratz were and are just so cool, fashion-forward, and rule-breaking. They spoke to what kids actually wanted, not what their parents felt like they should want. They were also a diverse group which was shockingly new at the time."
Read "Halle Bailey Reveals New Little Mermaid Doll"
With their almond-shaped eyes, voluptuous lips, makeup on 10, and dressed to the nines, Bratz continues to stand the test of time. Bratz has created dolls of our favorite celebrities and people with disabilities and has even recreated thrilling film and television scenes.
As the brand continues to grow and evolve, so does its audience, and quite frankly, we love to see it.