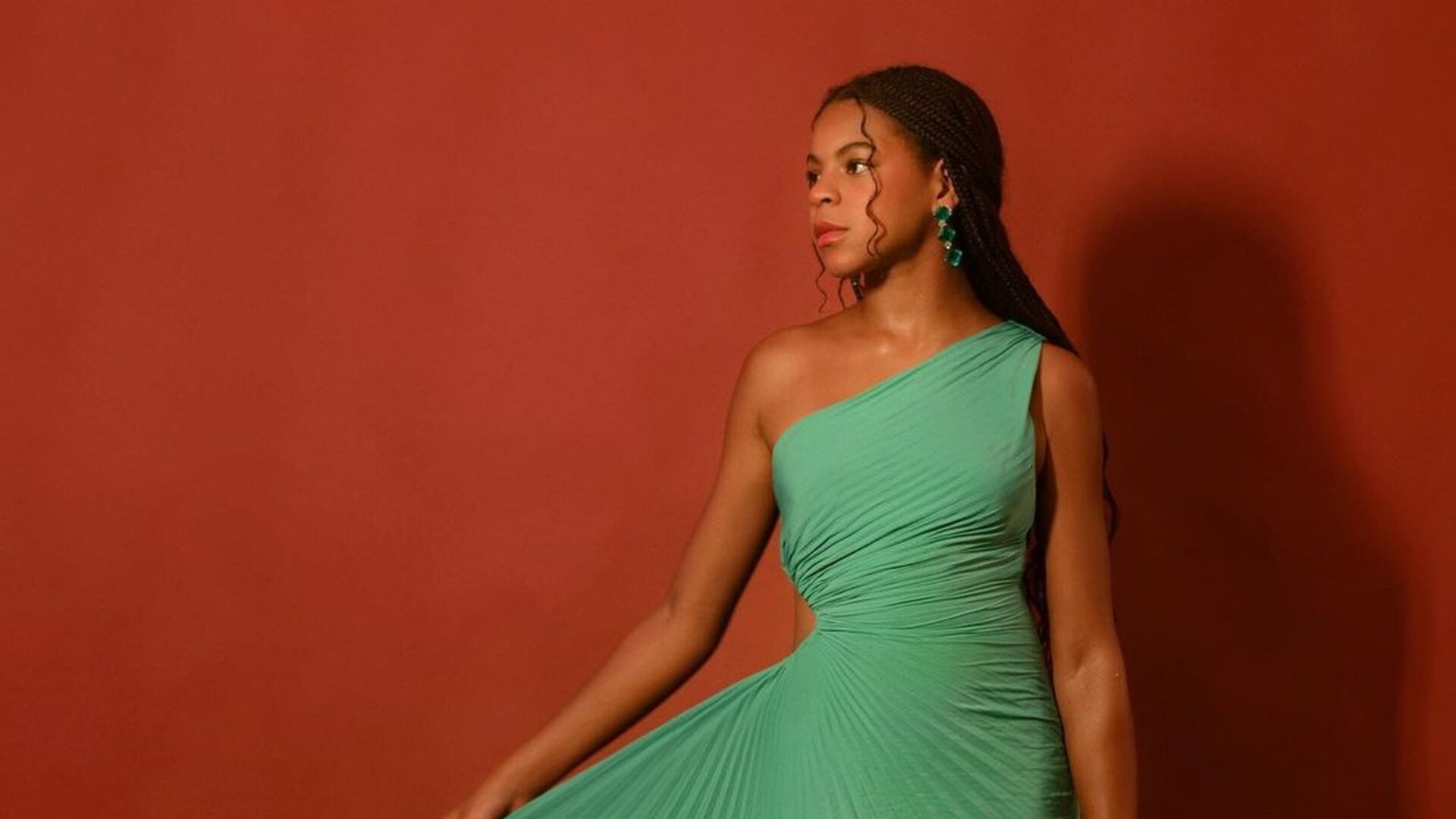 A Deep Dive Into Blue Ivy's Style
The 11-year-old is tapping into her inner fashionista
There's nothing Blue Ivy Carter can't do. The Grammy winner is already headed to higher heights, from music to fashion.
As the "Brown Skin Girl" singer grows up, so has her fashion. What can we expect when her parents have their own signature looks? From a subtle night out at the basketball court to an evening gown for a premiere, she's a budding fashionista.
Let's do a deep dive into the looks of her as we watch our internet niece grow up before our eyes.
Read 'Blue Ivy Hits The Stage With Beyoncé During Tour'
All White When Feeling Godly
We all remember the classic white suit and bun combo Blue Ivy wore as she stole the entire show at the 2018 Grammy Awards. She sported her suit with a Valentino bag to add extra pizazz to her nighttime ensemble.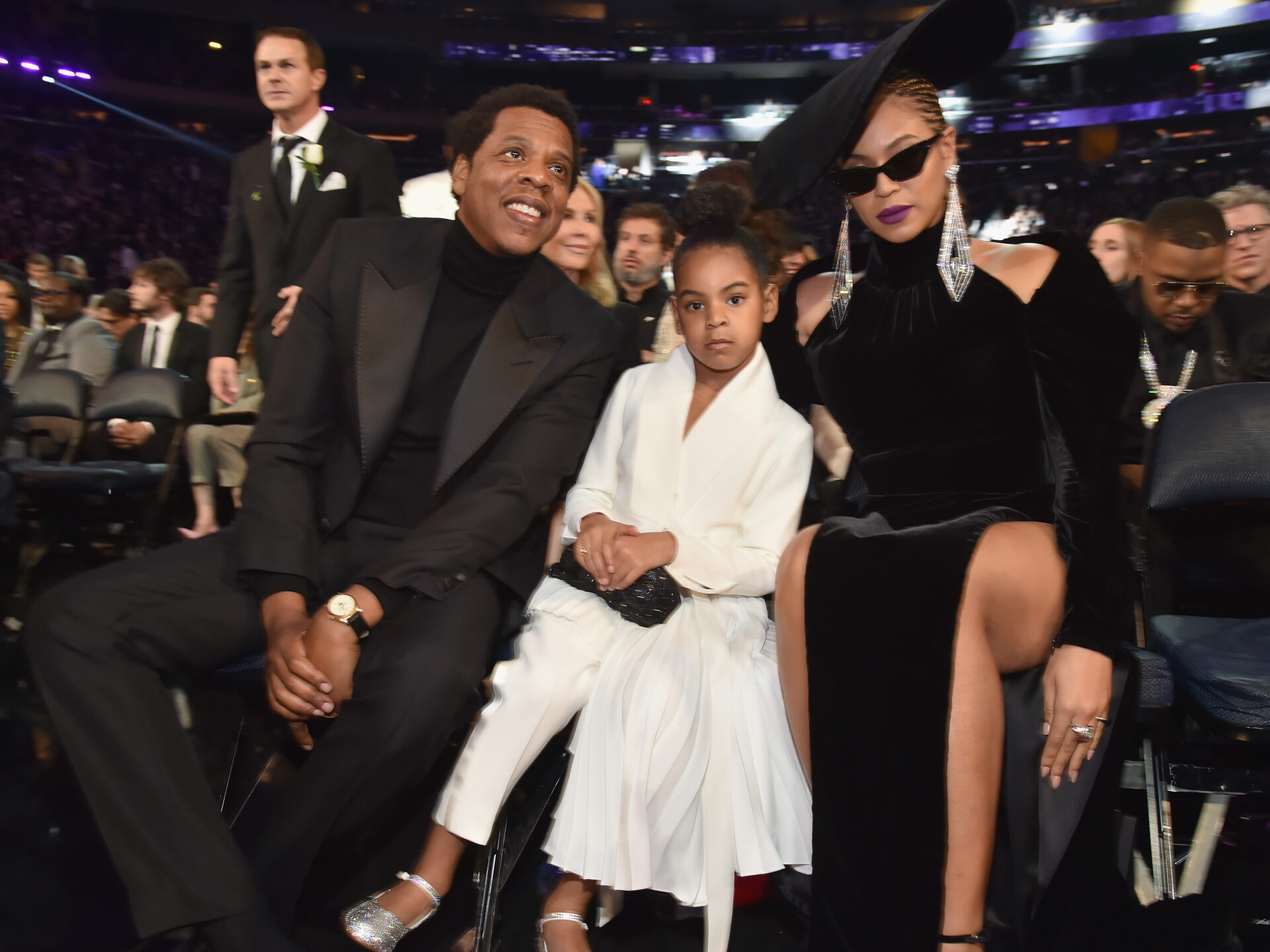 Releasing Her Inner Lioness
The Lion King premiere was a moment in time for Blue Ivy as she stepped out in an Alexander McQueen suit with bejeweled shoulder pads and a sequin mesh skirt at the bottom. A perfect twinning moment with her mother for the evening.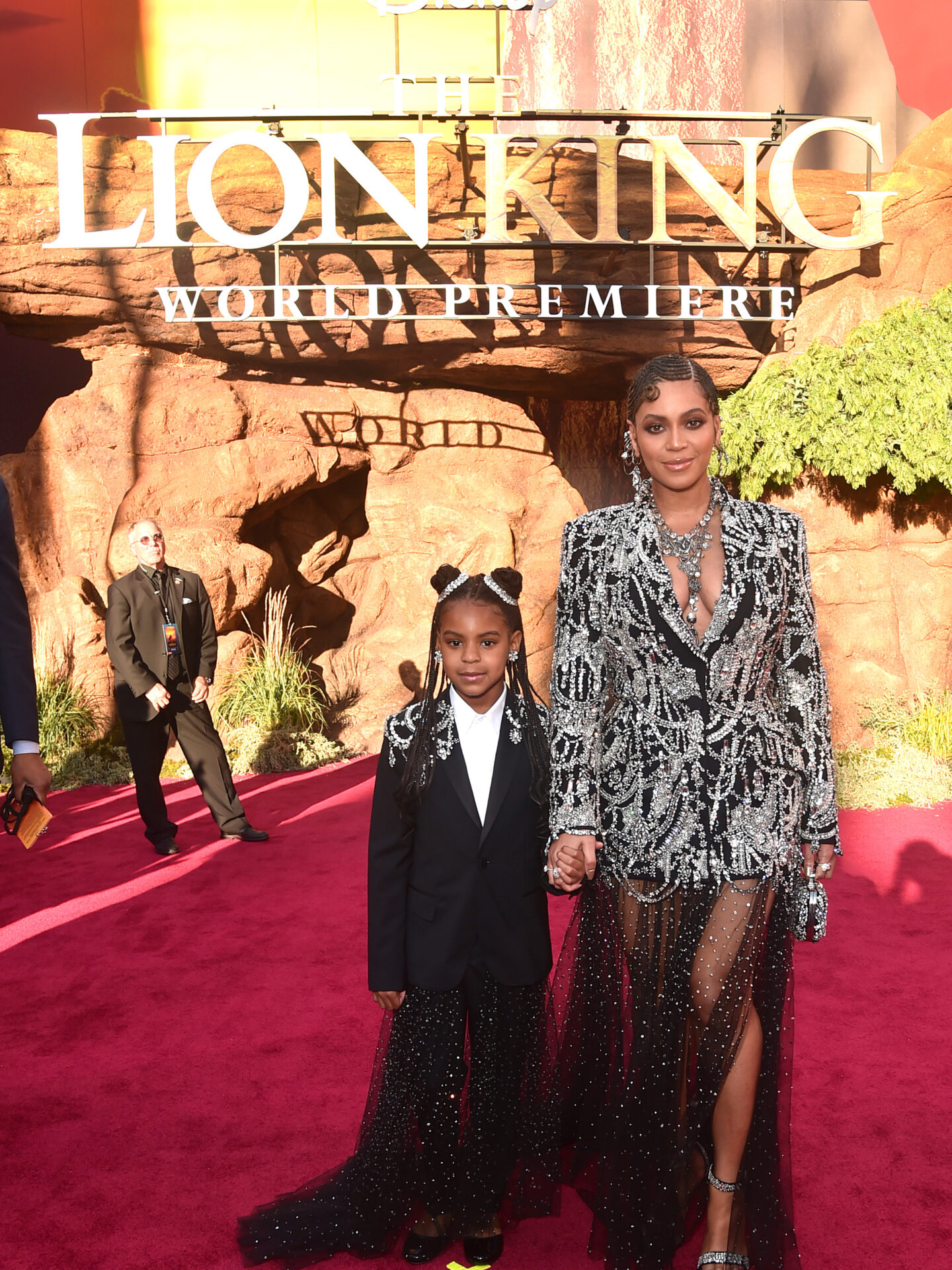 Superbowl Sunday Best
It's tradition to spot Blue Ivy and Jay Z on their annual father-daughter date at the Superbowl. Blue Ivy steps her look up each year, and this black and red combo stunned on the football field as well as her biker boots.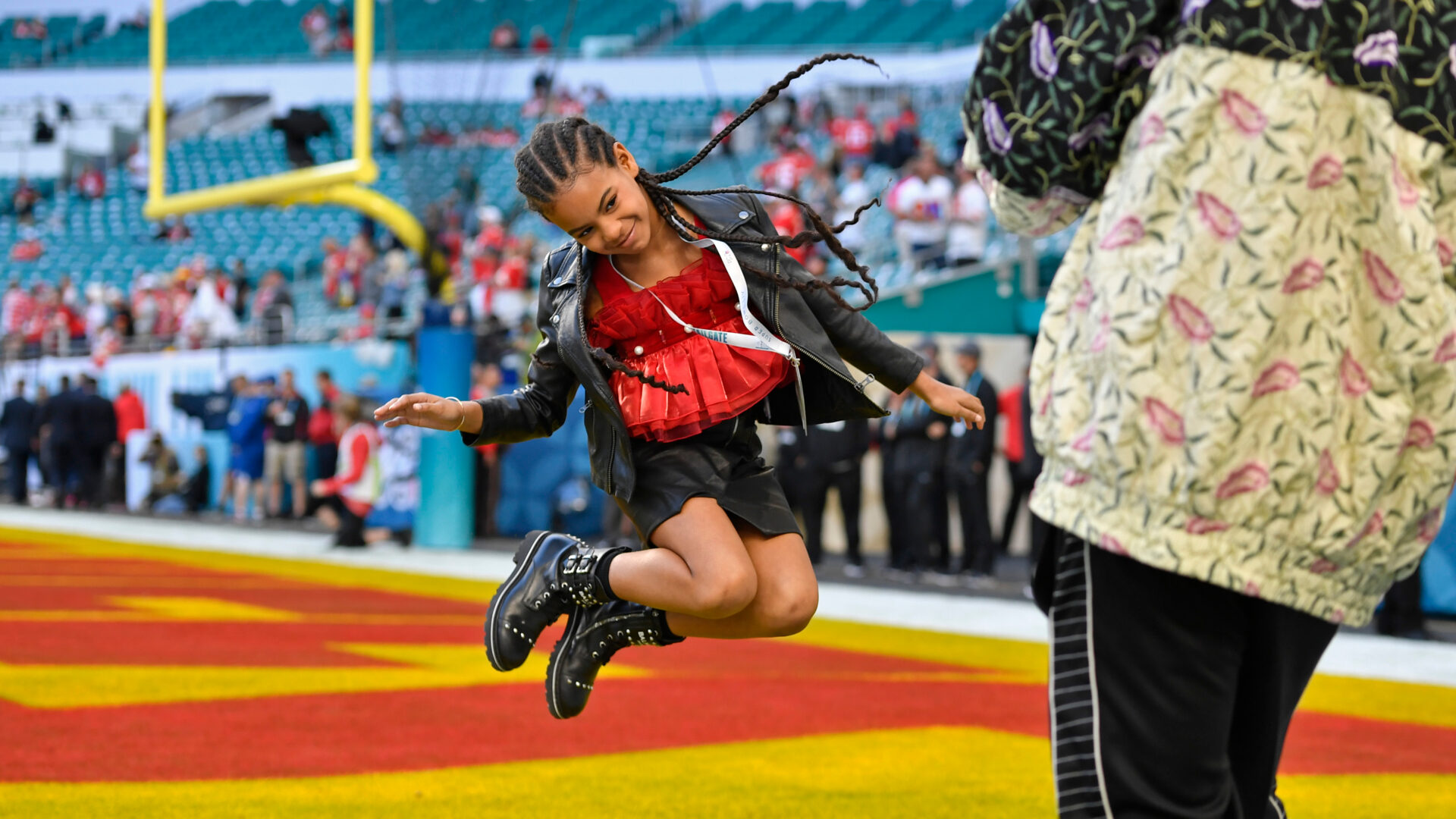 Work Day Chic
We all know Blue Ivy has the coolest job right now being a dancer on Beyoncé's Renaissance World tour, and she always pops out in style with a fiery red jumpsuit and laid hair to match.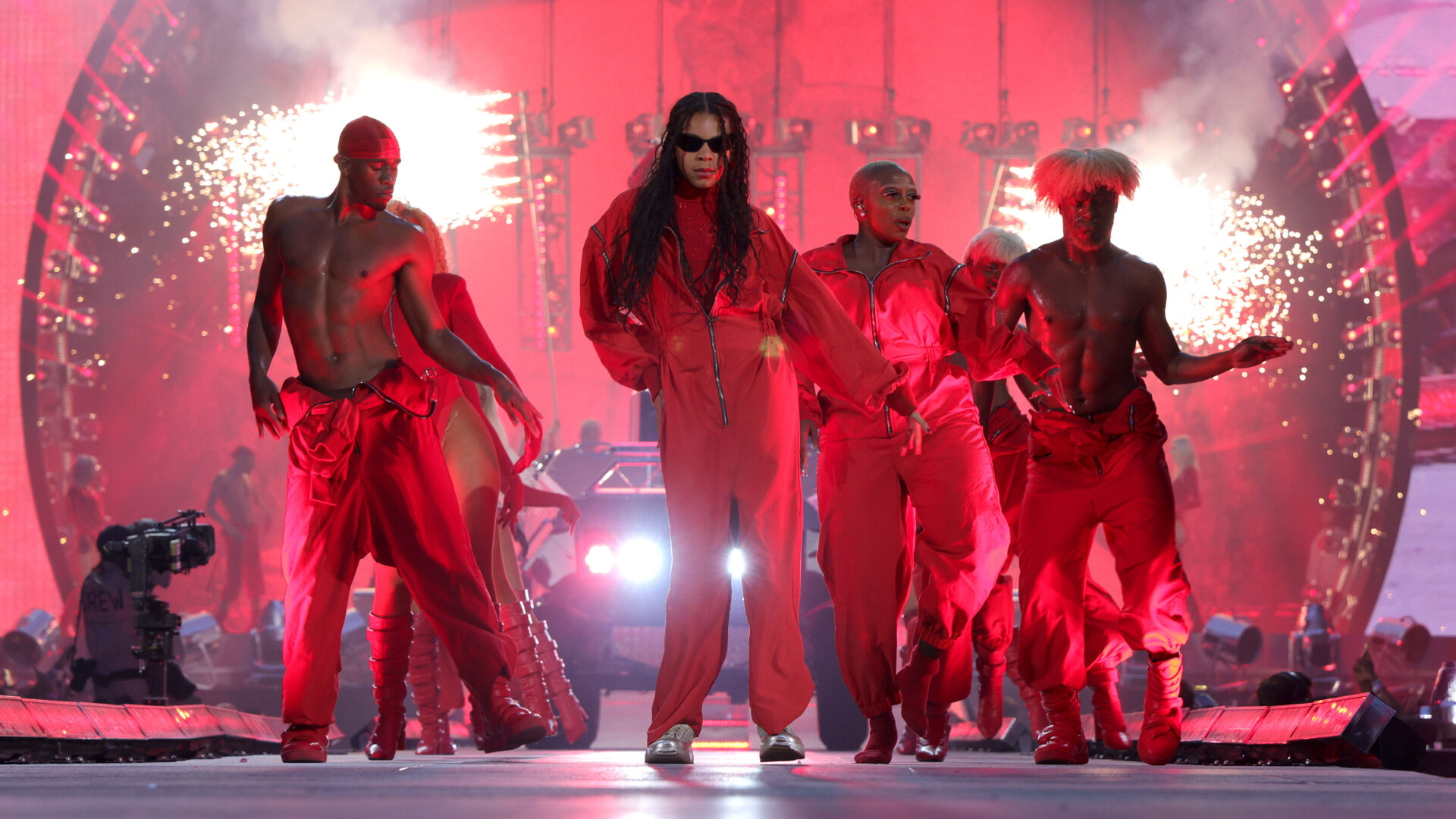 Being Daddy's #1 Fan
Jay Z received a major milestone this month with his new immersive experience in the Brooklyn Public Library, and Blue Ivy showed up and showed out to represent her family. She wore an A.L.C. gown with black and white converse for a casual flair.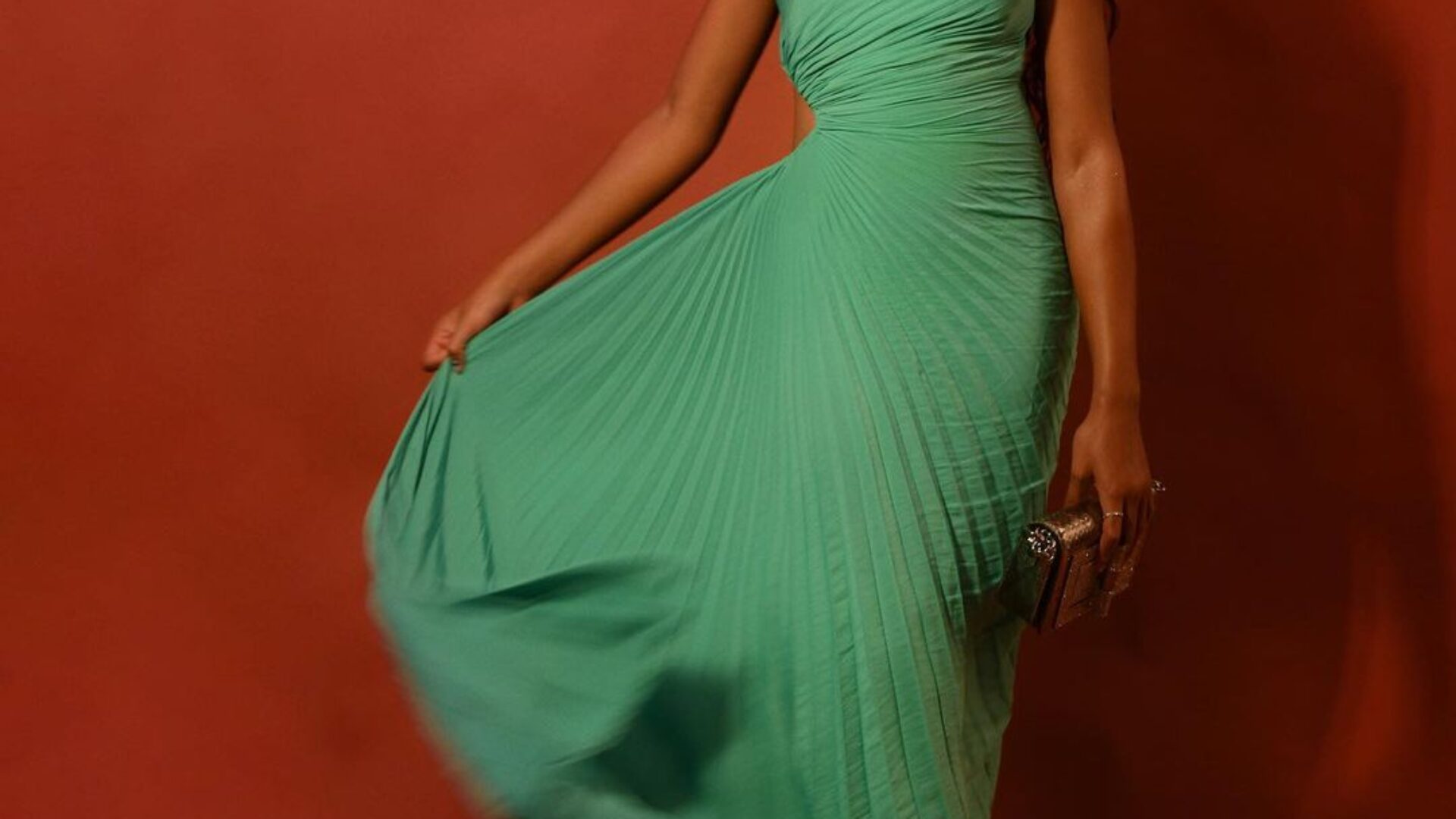 Read 'Watch Blue Ivy Carter Grow Up Before Your Very Eyes!'
About Kenyatta: Clark Atlanta University and Medill School alumna Kenyatta Victoria is the Girls United writer covering everything from news, pop culture, lifestyle, and investigative stories. When not reporting, she's diving deep into her curated playlists or binging her favorite comfort shows.