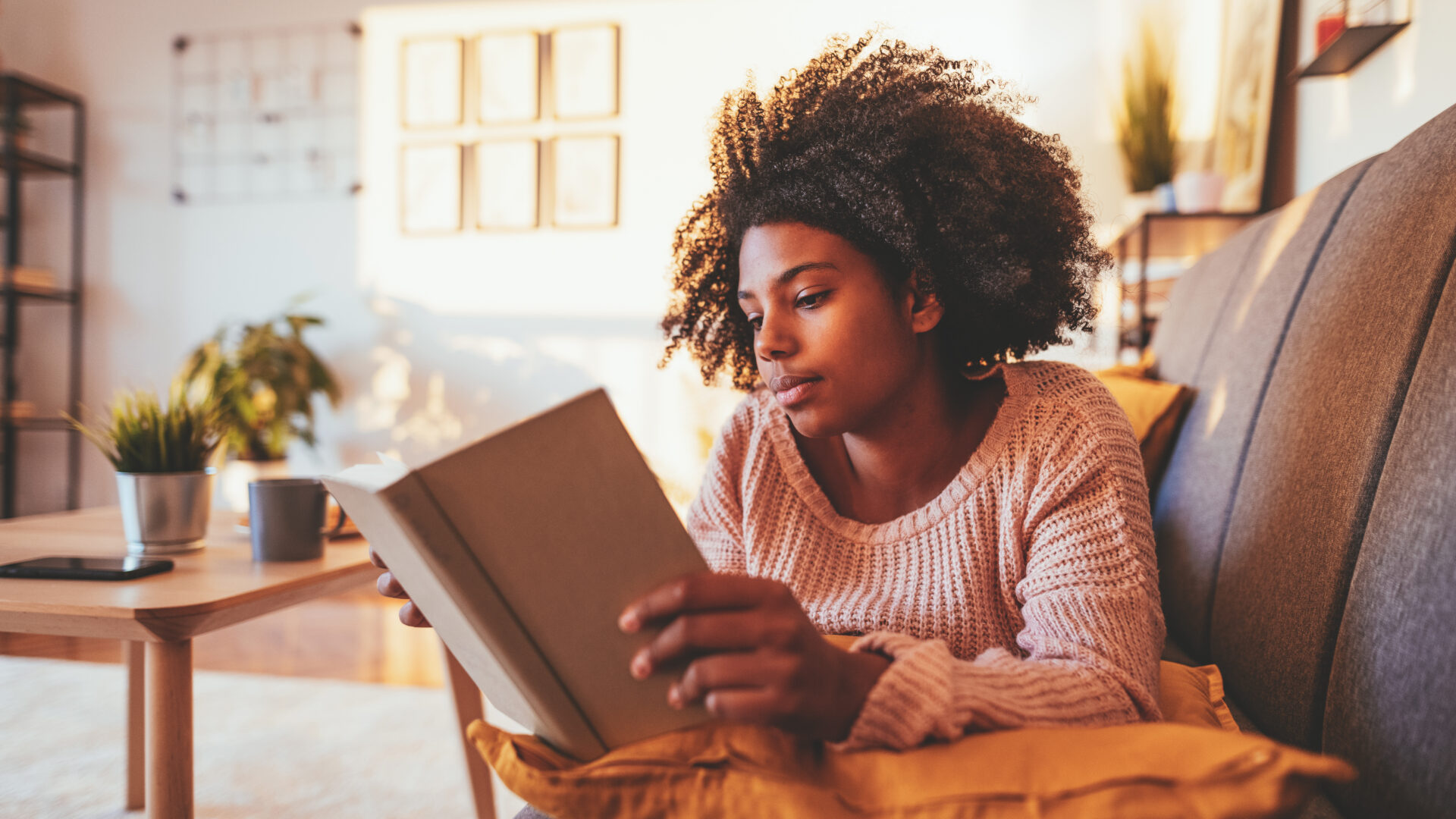 Black Authoress' Share Tips For Aspiring Storytellers
These best-selling authors drop the keys to success
For authors, the first day of November starts an empowering sprint to a completed first draft. National Novel Writing Month, or NaNoWriMo, challenges writers to finish 50,000 words of a new or existing novel within 30 days.
The literary industry can seem impossible to break into; however, with almost four million books published annually, plenty of opportunities exist for a new story to be told. Novelist and activist Kim Johnson urges aspiring authors to never give up on achieving their dreams. "It's more common for authors to find a literary agent representation after several years of queering the project and receiving hundreds of rejections," she tells GU.
While NaNoWriMo is geared toward getting authors past the daunting task of writing the first draft, it also pushes them to grow as storytellers. Adult romance novelist Kennedy Ryan has been writing her entire adult life but always searches for new ways to grow in her craft. She encourages aspiring authors to find moments like this and to do the same.
There are so many ways to craft a brilliant story. Serial romance novelist Talia Hibbert suggests aspiring authors take advice from others but tweak it to mold their own unique process. If you are dreaming of writing your first novel, here are some tips from established authors to help you get started.
Read Everything You Can
Ryan believes that reading great work makes you a better storyteller. For her, reading reminds her of how she wants people to feel reading her stories, which guides the scenes she writes.
Joelle Wellington, author of "Their Vicious Games," agrees and advises young authors to even read books outside their comfort zone. "Anything can inspire you, " Wellington says. "It's equally as important to know what you don't want to dip your toes into, as it is to know exactly what you do want to write."
Ryan also encourages authors to read skill books, like "Wired for Story" by Lisa Cron and "The Emotional Craft of Fiction" by Donald Mass, to enhance their writing.
Define Your Writing Intentions
Before you begin writing, Ryan suggests clearly defining your purpose for writing. Everyone's answer to this question will differ; however, whether the overall goal is to make money or write with intention, it will change how you approach your career.
Write What You Love
Wellington advises aspiring authors to remember that they are the experts in their own stories and urges them to avoid publishing traps. She recommends writing the limitless stories you want to tell, and Hibbert couldn't agree more.
"Your books come from deep inside you and consume your mind for weeks, months, or years," Hibbert says. "There is a reader waiting hungrily for every type of story; all you have to do is find and serve them."
Create A Writing Plan
There are two types of writers: the pantsers and the planners. The planners develop outlines, while pantsers tend to write freely when they're inspired. Johnson suggests aspiring writers find a balance between the two, allowing them to write freely while on a deadline.
Be Disciplined
Finding that perfect time management balance is essential for finishing a book. Wellington advises writers to embrace discipline because sometimes inspiration can't be the driving force.
"Writing is solitary; Publishing a book is not," Wellington says. "You're working with a huge, immense team who are all really invested in your success. I think having that discipline and being on time with your deadlines is really important."
Establish A Community
Writing can get very lonely, and you can get stuck in your own head. Ryan recommends building a community of trusted, like-minded individuals for support in navigating the industry.
"I'm in several authors' groups, and then I also have an intimate core of writer friends," Ryan said. "It's like concentric circles of intimacy and accountability, [and] creating those for yourself as a writer is really important, soul-feeding and encouraging."
Let Your Work Breathe, Then Begin Revisions
After completing the first rough draft of your novel, Johnson advises authors to take a step back before beginning revisions. It is essential to create some separation, whether it's two weeks or two months, so you can look at the story with fresh eyes.
"I read with fresh eyes [by] sending my novel draft to my e-reader [to] read it on a different format," Johnson tells GU. "Then, you start to take high-level notes about the big things you want to change."
Learn the Business
Understanding the business of the industry is critical for your success. Wellington encourages all aspiring authors to ask as many questions as possible.
Whether you want to publish traditionally or self-publish, Johnson suggests using social media and Google to research all you would need to do. She also advises aspiring authors to be wary of "schmagents," a term coined to describe illegitimate agents.
"Anyone can become an agent, but you want to make sure that you actually are working with a legitimate person who is not just feeding off of your dreams and desperateness and actually really knows the industry," Johnson says.
About Kayla: Kayla Grant is a multimedia journalist with bylines in Business Insider, Shondaland, theGrio, Oz Magazine, Prism, Rolling Out and more. She writes about culture, books and entertainment news. Follow her on Twitter: @TheKaylaGrant.