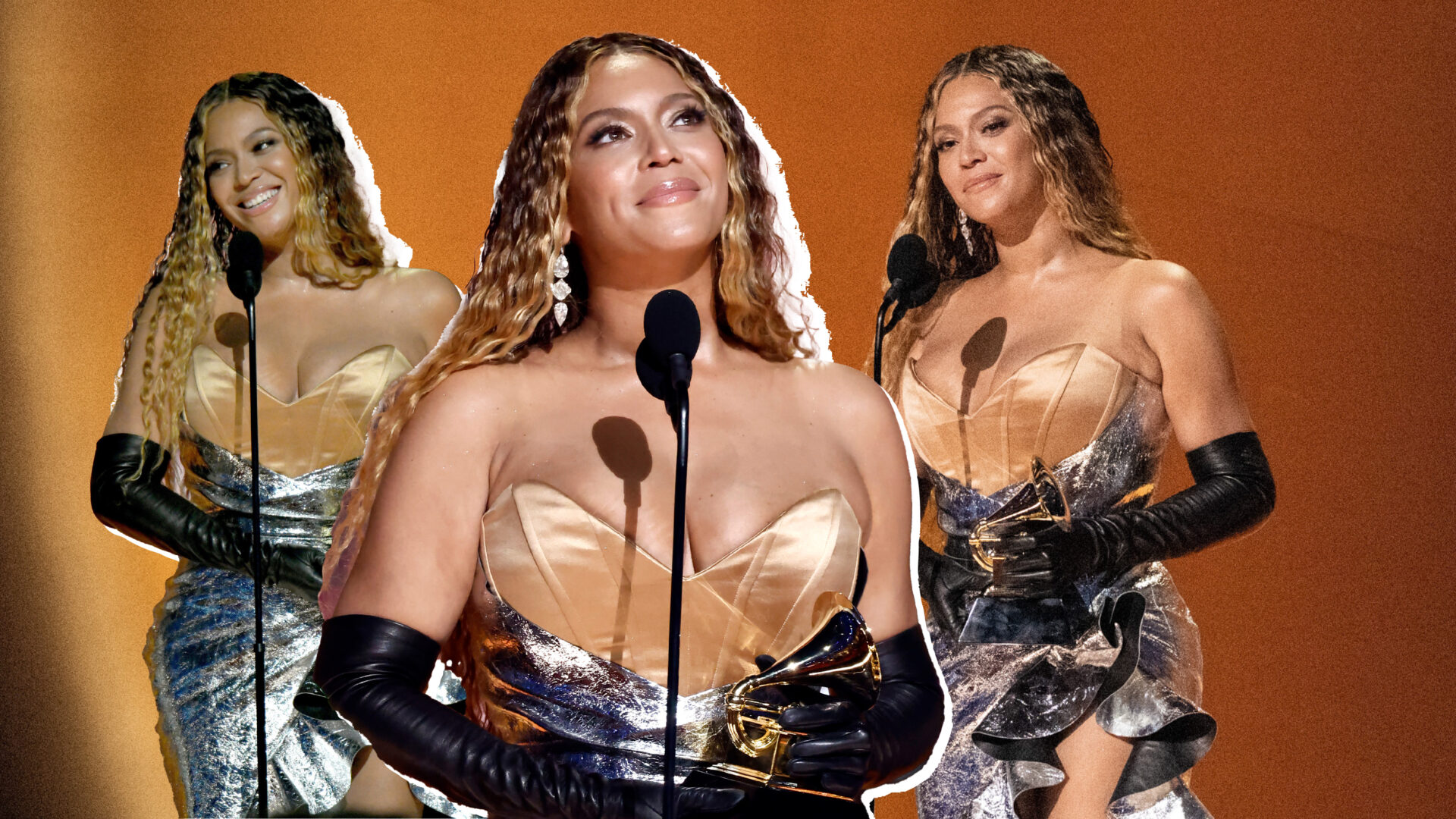 Why Does The Recording Academy Continue To Give Black Women Crumbs?
The 65th annual Grammy awards stirred up controversy
Even during Black History Month, we're still fighting for our dues. Beyoncé once again received a snub for Album of the Year for her seventh project Renaissance. Though she solidified herself as the GOAT last night after becoming the most-awarded artist in Grammy history, it still feels like she lost.
In 2023, only three Black women that have received the Album of the Year award remains in the 1990s: Natalie Cole in 1992, Whitney Houston in 1994 and Lauryn Hill in 1999.
Read 'The History Behind Grammy's Black Music Collective'
Although nominated, no other Black woman has obtained that recognition in almost 30 years. Whether it's artists like Aretha Franklin, Chaka Khan, Janet Jackson or Beyoncé, none of these women (who are pop culture) have been acknowledged.
Last night as we all tweeted, posted and watched the 65th Annual Grammy Awards, we rallied together, thinking tonight would be the night.
When the Recording Academy implemented a new segment allowing fans to share who they see taking home Album of the Year, only one artist came to our minds: Beyoncé. Contributing decades of music for our playlists, weddings and graduations, we banded together to campaign how the Houston native deserves her overdue award. 
As Trevor Noah gave the microphone to the designated Harry Styles fan, we all were in complete shock. It happened again, another snub after Beyoncé made history. We thought, "how could this happen again?" But we realized those in power continue to do just enough to satisfy us, for example, her win for Best Dance/Electronic Album (making her the first Black woman to receive the honor).
Still, when it came to giving her Album of the Year, there was hesitation that ultimately led to another letdown by the Recording Academy.
As Harry Styles took to the Grammy stage to give his acceptance speech, he made a statement that stood out to many of us. "This doesn't happen to people like me very often," Styles said.
Unfortunately for Harry, this does happen often. We all remember in 2017 when Adele gave the infamous speech sharing that she also felt Beyonce deserved Album of the Year for Lemonade.
"You are our light," Adele said. "The way you make me and my friends feel, the way you make my Black friends feel, is empowering, and you make them stand up for themselves."
Every time that Beyoncé is nominated for Album of the Year, she receives a snub from her non-Black counterparts showcasing how the Grammys don't do their part to prioritize and value Black creatives.
At what moment do Black artists take the time to stand up for themselves against the Recording Academy? Last year, Jon Batiste became the first Black artist to win Album of the Year since 2008, an entire 14-year gap.
The crumbs that Black women receive from these prestigious award shows confirm no matter how much love, support and backing you have, it's not enough to win voters over.
In a recent report with Variety, Grammy voters anonymously shared their thought process behind voting for who wins individual awards. "With Beyoncé, the fact that every time she does something new, it's a big event, and everyone's supposed to quake in their shoes — it's a little too portentous," a Grammy voter said.
The Grammy voter didn't acknowledge that for many Black creatives, specifically women, extreme societal pressure is placed on their shoulders to create impactful and groundbreaking work to get half the recognition as their counterparts. Renaissance opened the conversation to recognizing the queer icons and communities that rallied to make the genre of house music.
"Look what it's done to the culture. Look how the energy of the world moved. They play her whole album in the club. I don't know if I've ever seen that. The whole entire joint — like, everything?!" Jay-Z said in an interview with Tidal.
Despite everything, Beyoncé continues to be one of one even without the recognition of Album of the Year because she continues to be a voice for Black women who continue to fight for their artistry in a misogynistic boys club we call the music industry.
About Kenyatta: Clark Atlanta University and Medill School alumna Kenyatta Victoria is the Girls United writer covering everything from news, pop culture, lifestyle, and investigative stories. When she's not reporting, she's diving deep into her curated playlists or binging her favorite comfort shows.