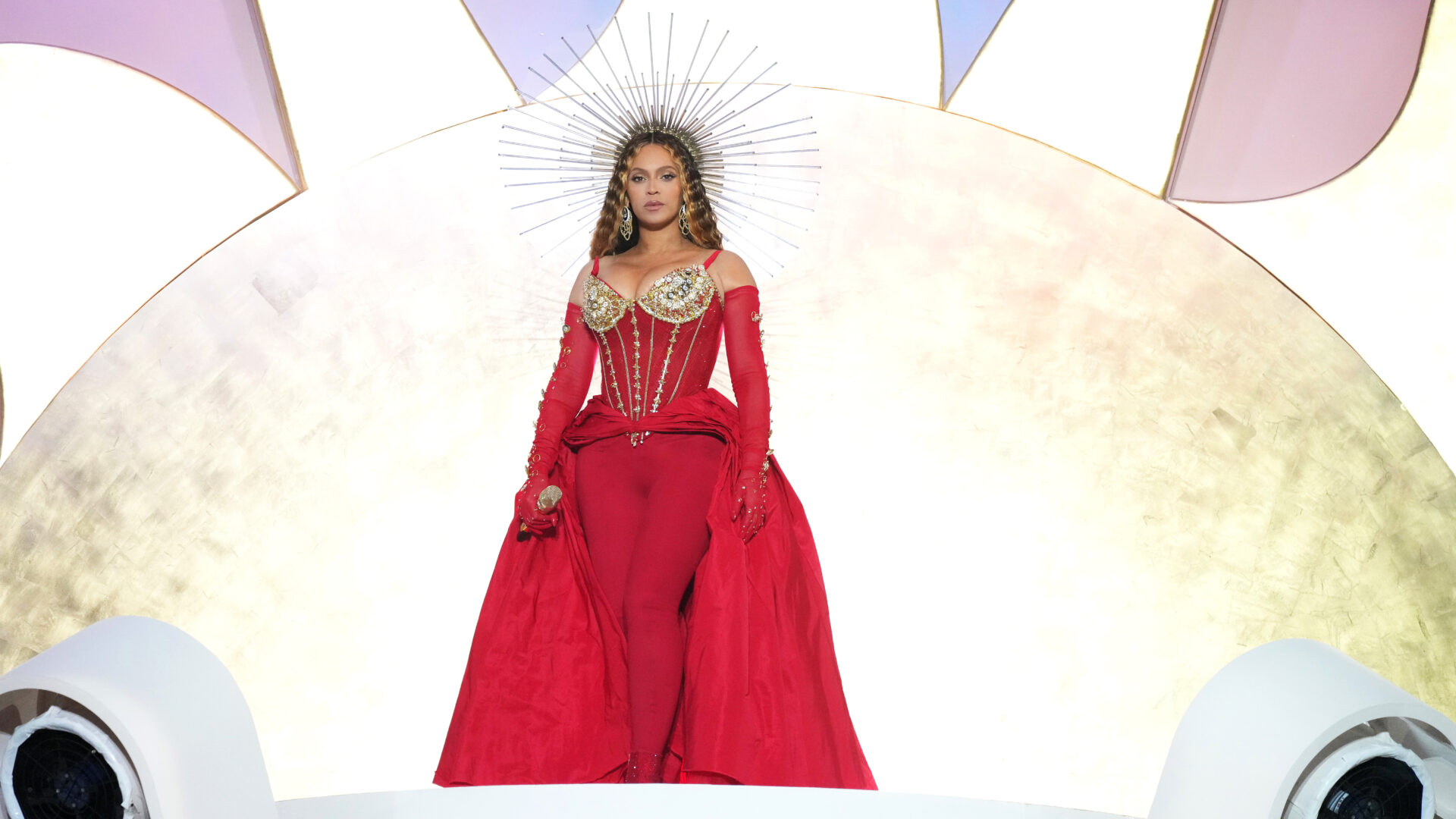 Here's Everything You Missed At Beyoncé's Performance In Dubai
On Saturday night, Beyoncé created an ethereal experience in Dubai for an exclusive invite-only concert in Dubai for Atlantis the Royal Hotel's grand opening. This is the first time fans have experienced a headlining live performance since 2018, and it gave pure FOMO to those who weren't in attendance.
Before the show began, attendees posted notes of a no-filming policy during the show, but they didn't know the power of the beyhive. As the show started, guests included celebrities such as her protégés Chloe and Halle Bailey, Jay-Z, Bree Runway, Letitia Wright, and more.
Beyoncé's hour-long performance opened up with "At Last" by Etta James, followed by her original hits such as "Naughty Girl," "Crazy In Love," and "Halo."
As we've collected all of our pictures for new screensavers and bookmarked our favorite videos of the Queen doing what she does best, we've gathered our favorite moments from Beyoncé's first performance of 2023.
Blue Ivy Made Her Debut On Stage
We all know Blue Ivy is the Beyoncé of her family, and on Saturday night, she made her stage performance debut with her mother for their Grammy-winning song "Brown Skin Girl," stealing all of our hearts and confirming how much of a star the 11-year-old is.
Beyoncé Served International Looks
The looks served for this Dubai show will now be added to our 2023 mood boards as stylist Kelvin "K.J." Moody styled Beyoncé head to toe in international looks from designers such as FROLOV, Nicolas Jebran and Atelier Zuhra.
Lebanese Dance Group The Mayyas Performed
The Mayyas represent a Lebanese alternative dance group, and winners of America's Got Talent season 17. The group posted on Instagram full of gratitude after their performance with Beyoncé.
"It was an absolute honour to share the stage with the one and only Queen Beyonce," the group posted. "This moment is dedicated to all the dreamers and believers of the world."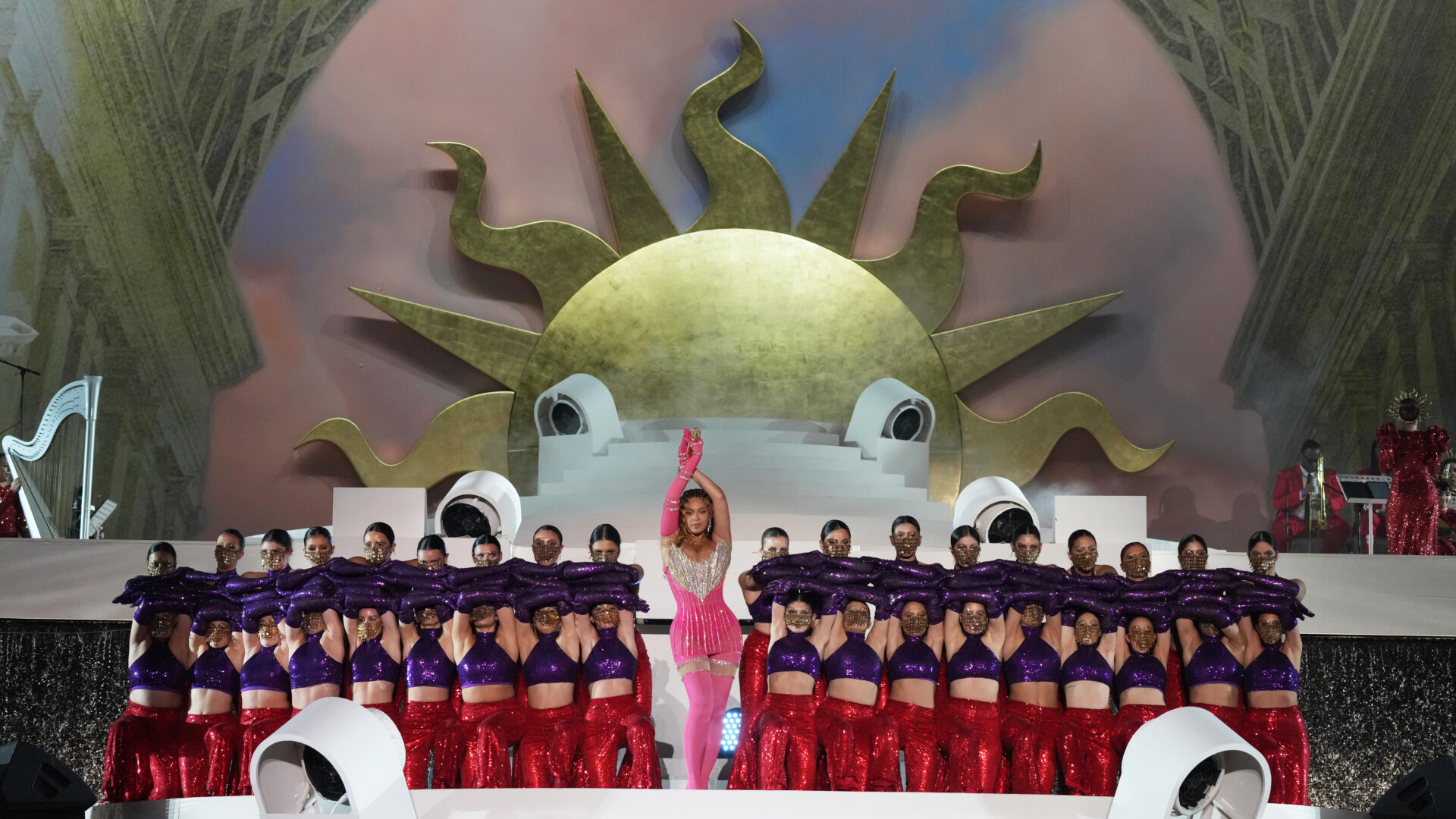 A 48 Person All-Female Orchestra Accompanied Beyoncé
The Firdaus Orchestra is the woman's ensemble that provided the musical experience with Beyoncé for her hit songs. The group shared their gratitude for the experience on social media.
"Forever grateful to our home @expocitydubai and our mentor @arrahman, who specially arranged the Spirit of Rangeela for our spotlight moment last night!" they said on Instagram. "Thank you, #Beyonce and team, for an irreplaceable night. Congratulations to everyone at #AtlantisTheRoyal."
New Vocal Arrangements
One thing we can count on with Beyoncé is her ability to switch up her vocal arrangements for her beloved songs to keep fans on their toes. The Houston native created a new and fresh experience in Dubai with new arrangements for songs like "Countdown" and "Naughty Girl." Still, the arrangement that grew on social media was her new rendition of "Drunk In Love," where she closed the show with fireworks as she belted from 16 feet in the air.
About Kenyatta: Kenyatta Victoria is an entertainment and culture reporter passionate about music, pop culture, and marginalized stories. She has bylines in publications such as Chicago Reader, INSIDER, Girls United, TransLash Media, and the Chicago Tribune.