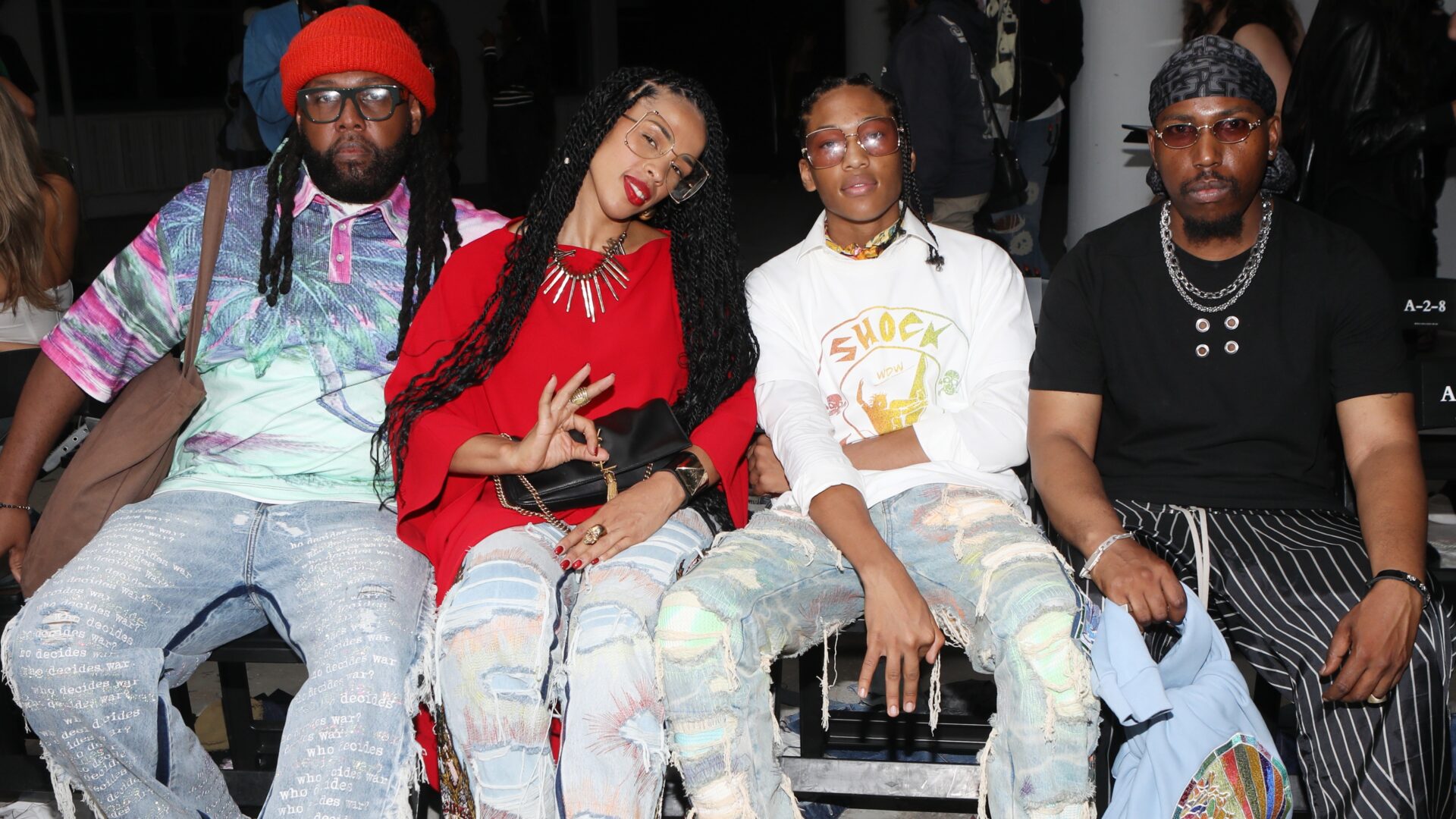 Here Are The Best Dressed Zillennial Influencers Strutting For NYFW
And the best look goes to…
New York Fashion Week is slowly becoming a breeding ground for up-and-coming designers. With the absences of the more legacy labels that used to show during the week, room was made for the next generation of young talent and a more diverse line-up. While the face of fashion is becoming more inclusive, we see change everywhere, from the front row to backstage.
Despite influencers being heavily criticized for whether they belong at fashion shows, they are genuinely beating the odds with their killer outfits and numerous invitations. Content creators are new faces to the fashion industry that bloggers once were years ago. It is fair to say that they are here to stay. Whether we are in the whimsical fantasy of Kim Shui or at the tailor with Who Decides War, the looks did not come to disappoint. 
Read "Get To Know The Gen Z Designers Showing At Fashion Week"
If there is time to pull out your best looks, it is now. Scroll down your Instagram feed and show love to your favorite influencers who truly put it on at this year's New York Fashion Week, Spring/Summer 2024.
Monet McMichael
For McMichael's first New York Fashion Week, she indeed did not come to disappoint. This all-lace Kim Shui number was a fit for the books.
India Love
India Love showed up and showed out in a bejeweled Area bra top, giving us body at the Area Spring Summer 24 show.
Lori Harvey
Lori Harvey served us face, body, and outfit on a silver platter with this one-piece centered ensemble.
The Clermont Twins
The looks are complimentary this time around with the Clermont twins. These black and white numbers gave us a yin and yang effect at the Mirror Palais presentation. 
Kesh
Kesh pulled up in an all-red ensemble to her DJ set with Pandora celebrating their new Lab Grown Diamonds.
Maria Beltre
Maria took us back to the 90s with the overalls, timberlands, and fitted Yankees hat for the Tommy Hilfiger event.
Aleali May
Did Renaissance make its way to New York Fashion Week? Aleali May sported a fury cowboy hat paired with denim Diesel boots for the Who Decides War show. 
Jordyn and Jodie Woods
This sister duo did not come to play with the amount of dimension and different textures between both looks. From denim to leather, these outfits were severe.
Brittany Byrd
Shining bright at the Love Shack Fancy presentation, Brittany Byrd sported a short sequin pink dress paired with silver boots and a mirrored bag. 
Ming Lee Simmons
You can always go right with a matching set. Ming Lee appeared in a striped ensemble from the new Charlotte Knowles X Jean Paul Gautier collaboration.