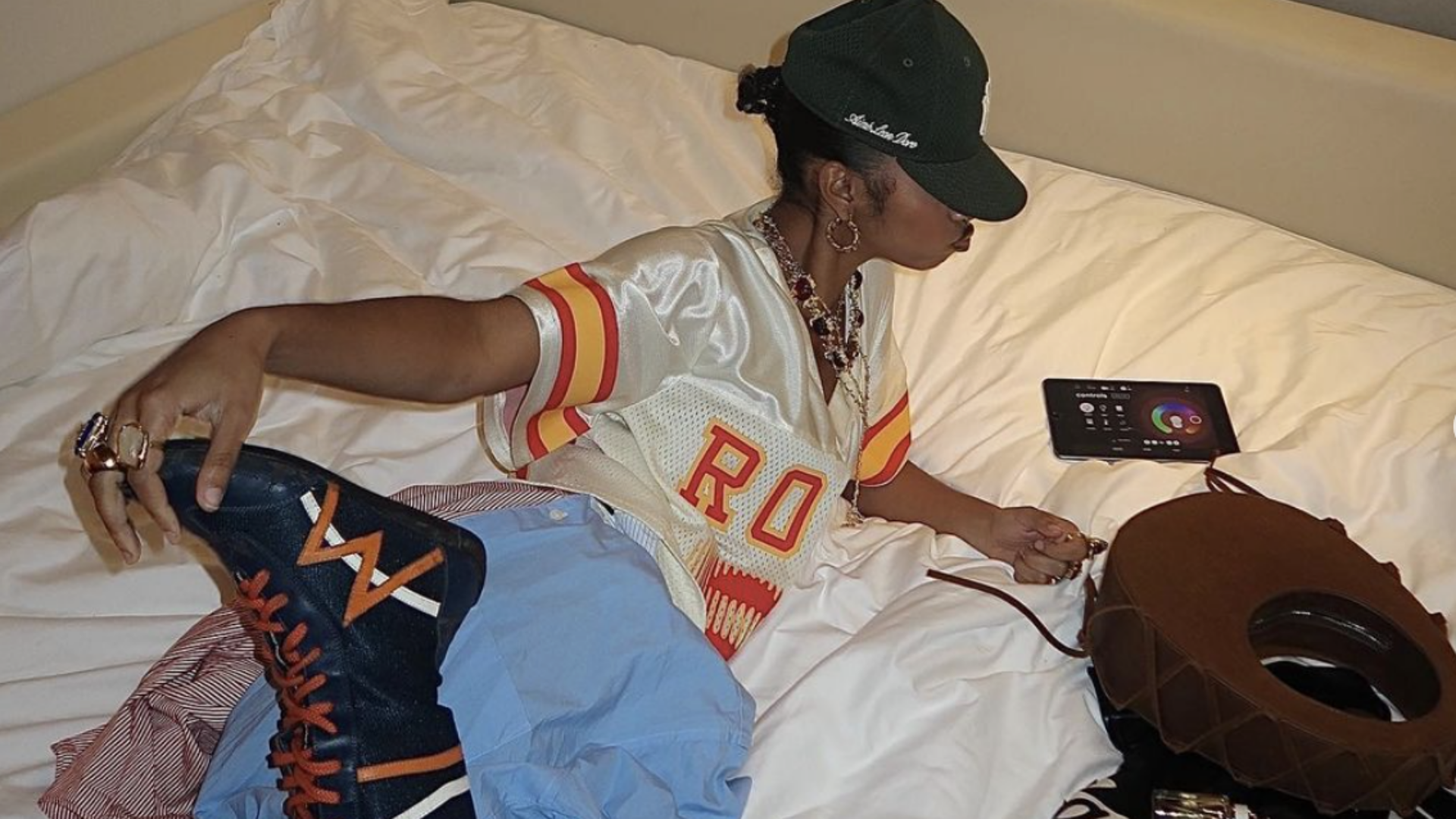 Best Dressed Black Creatives On Instagram This Week 
Our online fashion favorites from September 22 – 29
Fashion month is wrapping up, and a few of our favorite creatives are in Paris this week, putting on their best fits on Instagram before this season of shows ends. September has flown by, and October is almost in full effect. It is fair to say that fall is officially here. This week's best dressed put layering on the forefront, and we could not be more excited.
These creatives are already showing us how to rock this season's fall-winter trends, from sexy suiting to statement tights. Consider taking inspiration from one of these ladies when putting together your next fit.
Whether you call it office chic, sexy suiting, or the academia look, mixing classic pieces like button-ups and ties with an unconventional bottom like shorts and adding a pair of sneakers will upgrade your outfit.
From puffers with fedora hats and leather boots with shorts, these women make atypical combinations look easy. Influencer Sierra Rena showed us that the wrong shoe trend is going nowhere, pairing boxing sneakers with a skirt made of two button shirts and a jersey on top.
While traditional fall colors like gray, brown, and green are not going anywhere, consider adding a pop of red this season to show you are not only up on the trends but also willing to take a risk. While bright colors may seem synonymous with the summertime, adding a hint of color may be what the doctor ordered.
Claire showed us how it's done in a yellow vest, black maxi skirt paired with white lace tights, and a red patent leather Margiela heel that caught my eye as soon as I clicked on the picture. Social media may be the best place to find style inspiration this fall. Consider following some of these creators and add a unique twist to your favorite fashion finds.
Read "Best Dressed Zillennial Celebrities At New York Fashion Week"