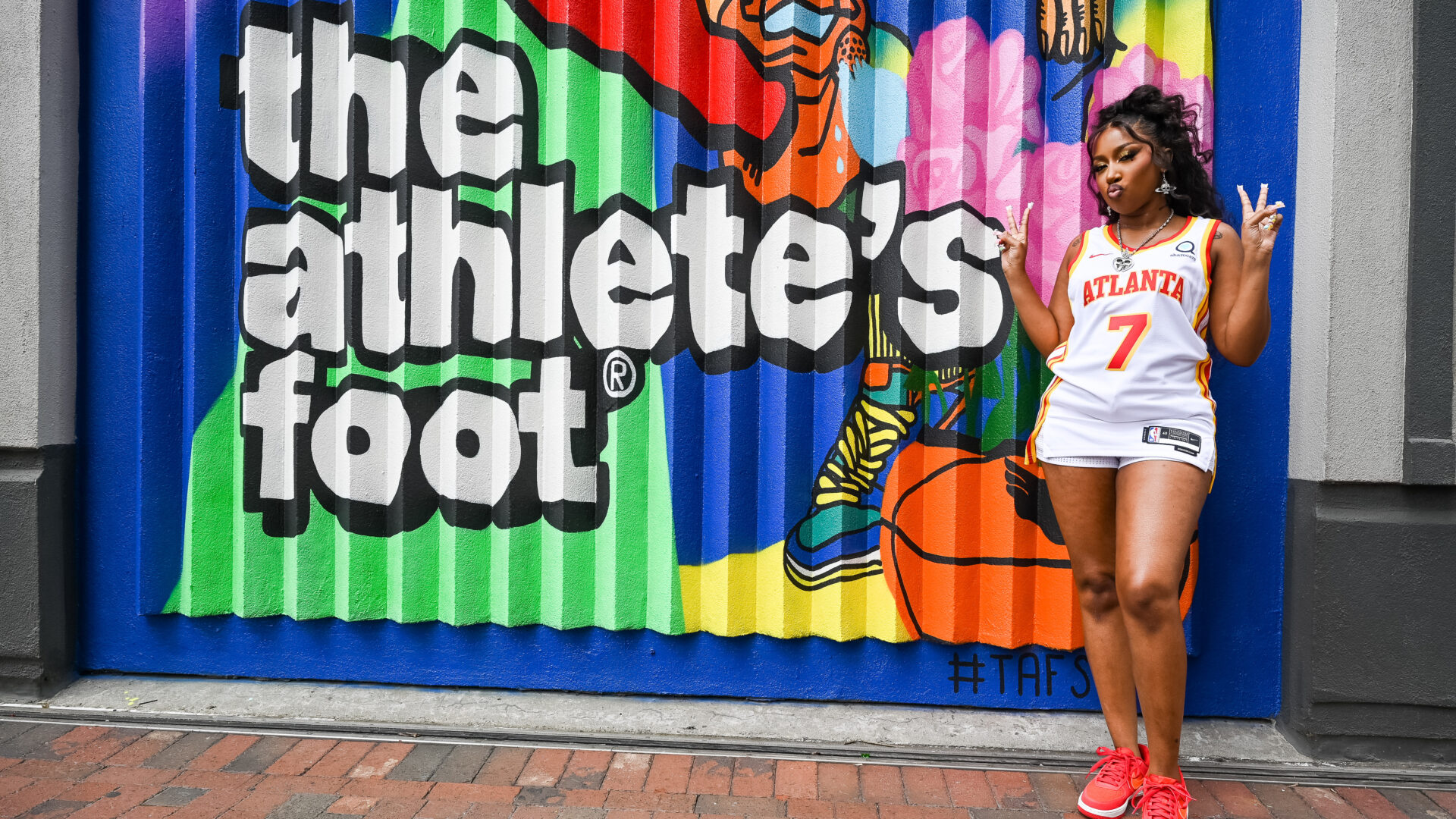 GU Jams: Baby Tate Spills The Tea On New Album And Being A Trendsetter
GU caught up with the R&B Rapstress after an Atlanta block party performance.
Back in 2016, when most were indulging in the start of new wave R&B and trap soul hybrid sounds, Baby Tate was in her room, bumping "Hey Mickey" by Toni Basil. Something about the song's beat piqued her interest, and she decided to run with the newfound inspiration. 
"I was like, 'I'm just gonna make this the hook,'" she tells GU of using the song's infamous pre-chorus. "And I'm pretty sure I recorded that in my bedroom."
Eons ahead of her time, this renaissance of new-age rappers putting their flavor on beloved, old-school rap beats kicked off with Saweetie's "Icy Girl," which dropped in 2018, two years after Baby Tate wrote and released her now smash-hit "Hey, Mickey!"
"I'm a trendsetter, period," she chuckles. 
Read "Yung Baby Tate Is The Queen Of Affirmations"
The rapper and I chat just a few minutes before she performs "Hey, Mickey!" at a block party celebrating The Athlete's Foot concept store opening in Atlanta. Though the party was jam-packed with roller skating, giveaways, and maddening sneaker vending machines (walking away with shoes was no easy feat), the 26-year-old commanded everyone's attention with an effortlessly stellar performance. She also performed her hit "I Am" featuring Flo Milli.
Tate not only performs like a pro, but she carries herself that way off the stage as well. That's partially thanks to her mother, industry veteran Dionne Farris.
"I think the best advice that [Farris] gave me was just to remember that this is a business and to treat it like that," Tate explains. "It's not a hobby; it's not just for fun. These people aren't your friends. They're your business partners, and they're people who you know you work with but at the end of the day to keep yourself grounded."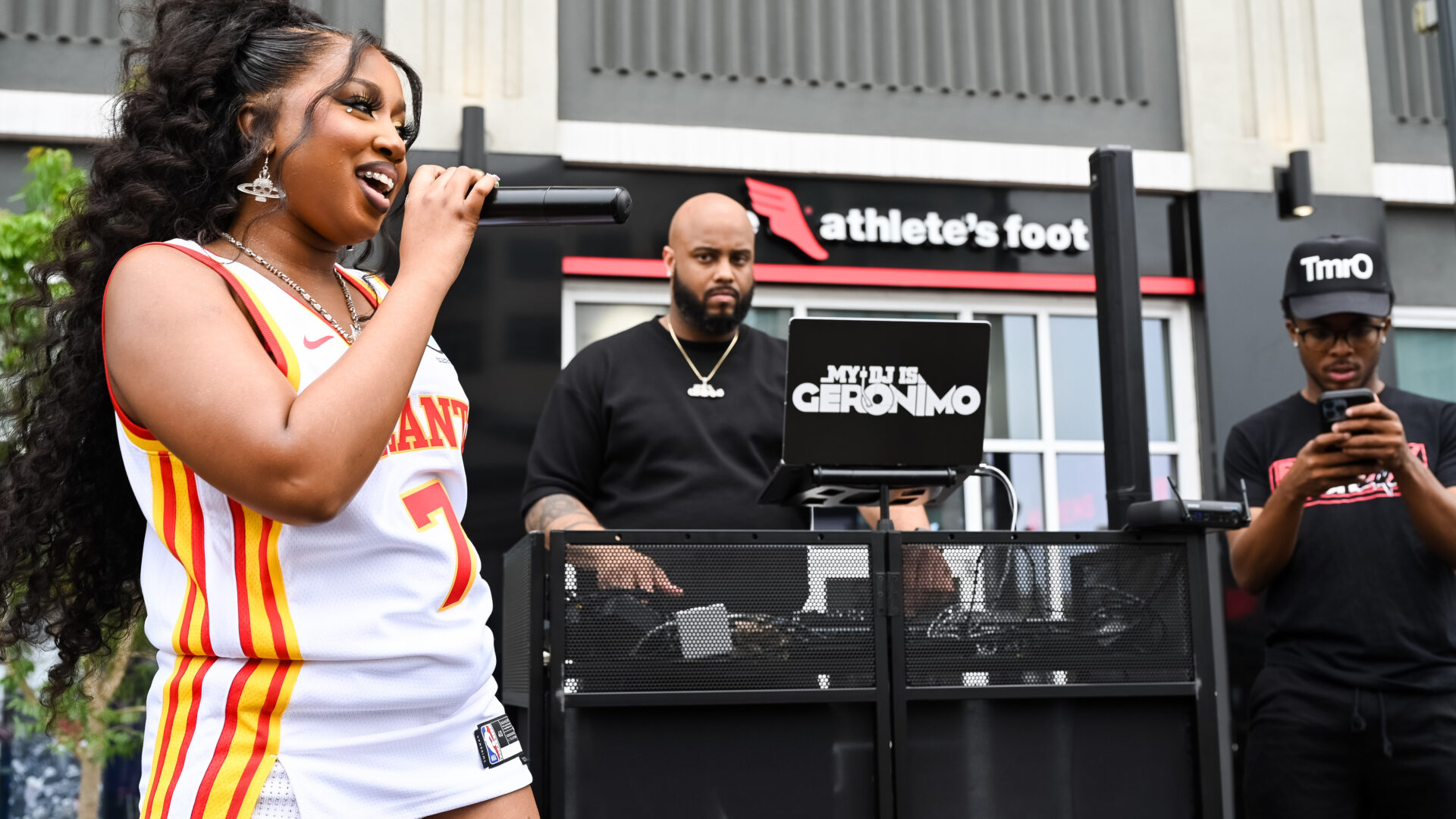 Tate moves through this industry, understanding that the "facade" of fame is not true and that "a lot of hard work" goes into a career in entertainment. But that doesn't scare her; it motivates her. She's ready to take things to the next level.
Specifically in her highly anticipated new album, which she tells me is in the works.
"I've been working on it for the past few months, and it's good," she tells me with a smile.
Though she confesses the project isn't done yet, Tate revealed that it is a "pop album," and she's thrilled about exploring uncharted music territory in the album.
"I'm excited about exploring, you know, different genres within pop [and] not allowing myself to be boxed in as like a female rapper. I say often, I don't consider myself a rapper— I like rap, but I'm an artist and entertainer performer."
Fans can also expect Tate to show off her singing skills on the new album. She proved she has pipes back in March, when she shared a video of her singing "Almost There" from Princess and the Frog, hoping to get Disney's— who announced they're making a live-action version of the 2009 film— attention.
"I'm gonna be singing way more on the album," she tells me. "So far, nothing has been solidified as far as the exact songs going on. But I'm rapping maybe 15% of the time." 
Read "The Best Dressed Black Creatives On Instagram This Week"
A playful, pop project with over 80% of Tate's vocal prowess? Sounds like the sound of the summer.