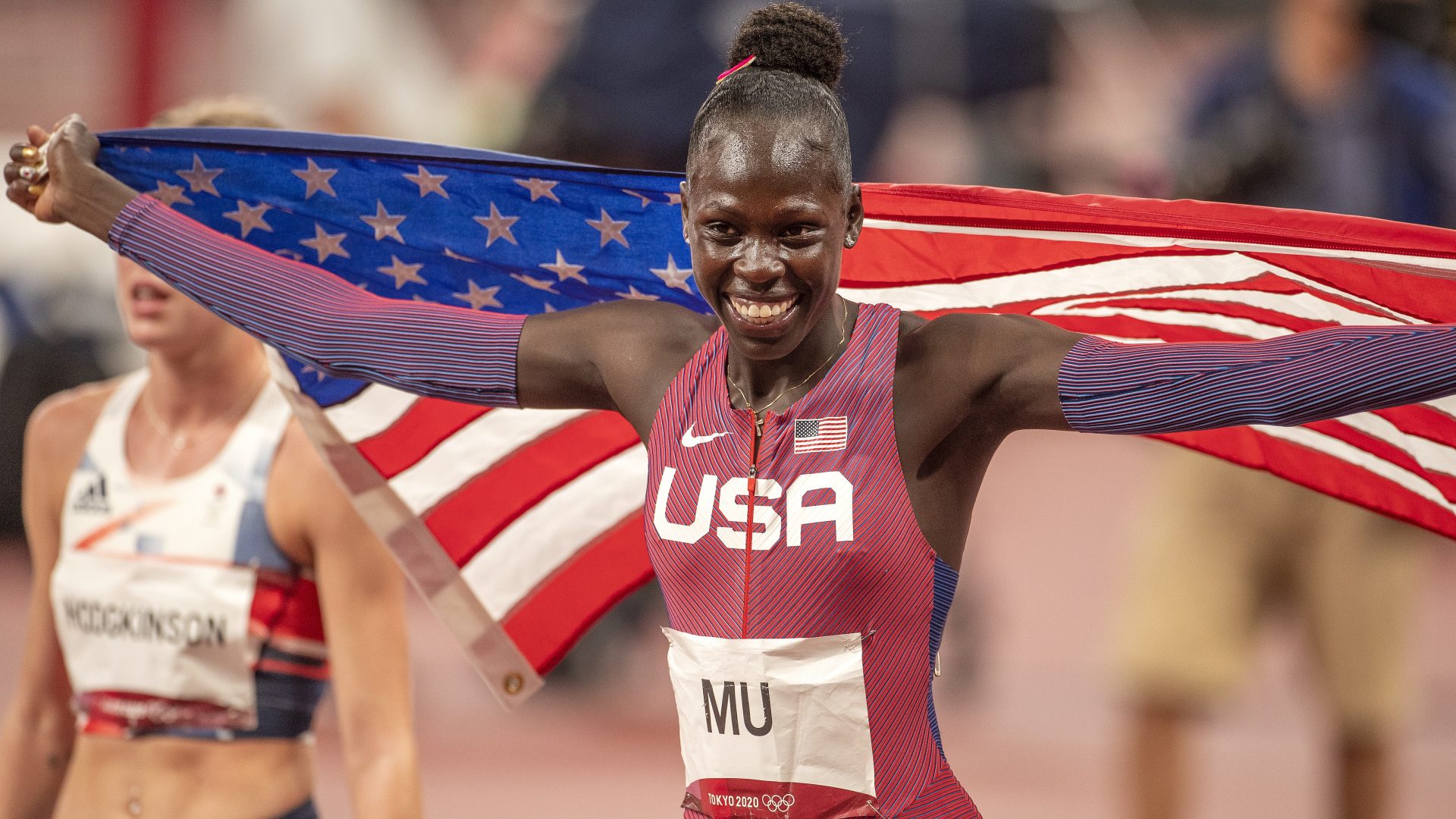 19-Year-Old Athing Mu Is The First American Woman To Win Olympic Gold In The 800m Since 1968
"It's an accomplishment that I wanted off my list," Mu told reporters.
There's a new record-breaker in town and she goes by the name of Athing Mu.
On Tuesday, the 19-year-old clocked a meet-record of 1:55.21, according to the official site for the Olympics. This time has made her the first American woman to win Olympic gold in the women's 800 meters. With one hell of an Olympic debut, the New Jersey native beat the record set in 1968 by Madeline Manning at the Mexico Olympics.
"Being an Olympic gold medalist, that's insane," Mu said, as reported by Yahoo News. "But I knew this was possible."
As shared by Sports Illustrated, the Texas A&M student is known for "one of the best NCAA indoor and outdoor campaigns with collegiate records in the 400 meters (49.57), 800 meters (1:57.73) and 4×400 meter relay."
Moreover, Mu secured the NCAA bag with the outdoor title in the 400 meters prior to going pro and becoming an official Nike athlete before the Olympic Trials.
"It's awesome. I feel like I've just accomplished one of my goals. I just wanted to be a medalist," Mu told reporters after her win, according to Sports Illustrated. "I wasn't really putting gold on that, but as it got closer to the final today, I was like, 'Yeah, we want gold.'"
Mu continued, "It's an accomplishment that I wanted off my list. I am just happy, blessed, and excited to be here and took care of this experience as well as I could." Athing Mu is already being dubbed as "one of the United States' best middle-distance runners," as reported by SI and other sports publications – and we can see why. Congratulations, Athing!
Missed the live taping of the Tokyo Olympics? Watch Athing Mu cross the finish line and take home the gold on NBC Sports via YouTube.
Photo Credit: Photo by Tim Clayton/Corbis via Getty Images