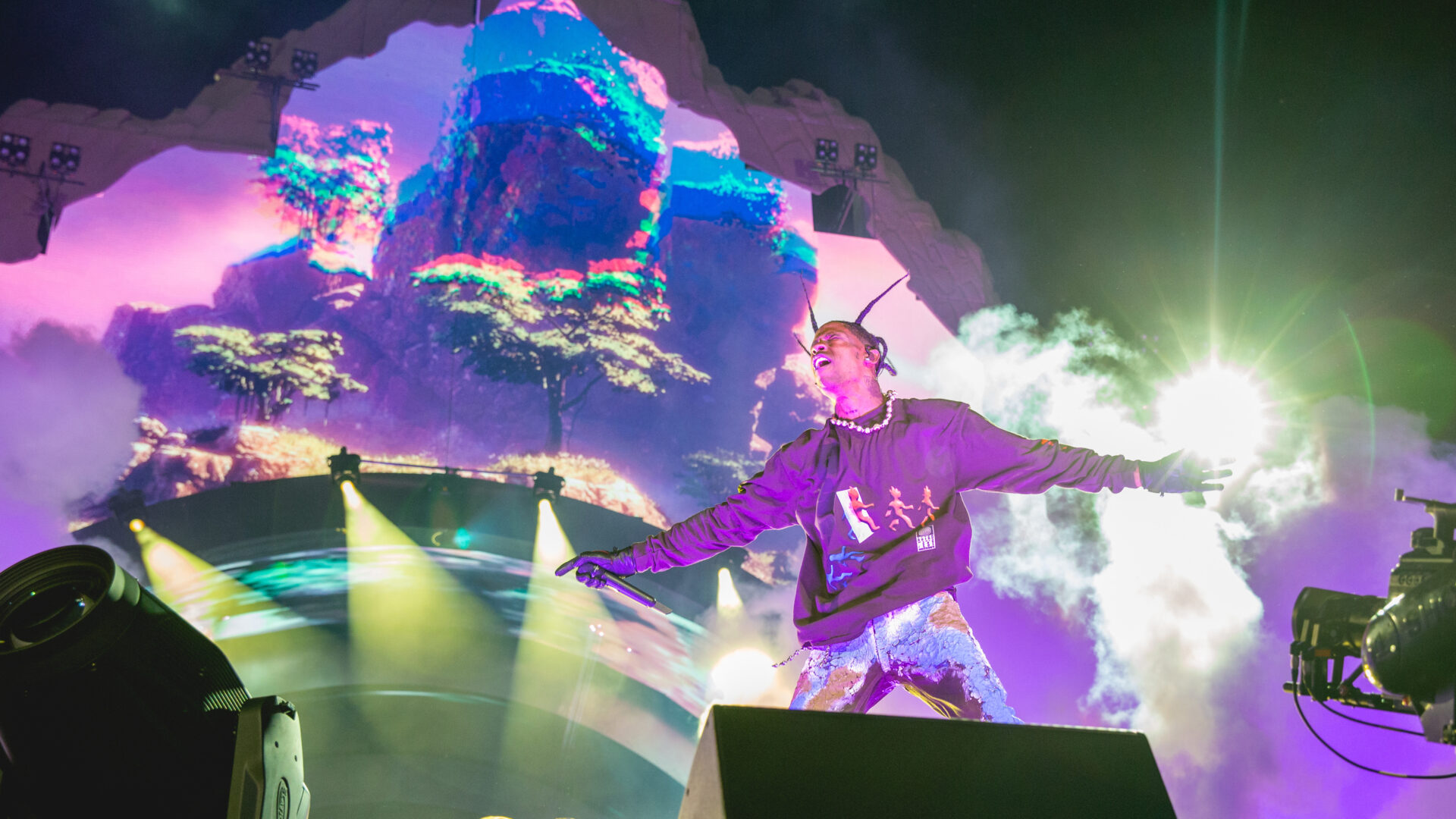 At Least 18 Lawsuits Have Been Filed Following Astroworld Tragedy
A police investigation is still ongoing to determine all possible causes of death and injuries, as well as what caused the crowd surge.
As of November 9, eight people have died, three people remain hospitalized and approximately 300 people were injured following a crowd surge at Travis Scott's Astroworld Festival. Most lawsuits name Travis Scott and Live Nation Entertainment, the event's organizer, as defendants, according to CNN. Rapper Drake, who was brought to the stage during Scott's set, and NRG Stadium were also named in at least one of the lawsuits. The 18 lawsuits were filed by Monday evening in Harris County District Court in Texas.
Read our initial coverage of the Astroworld tragedy here.
Among those still hospitalized are Ezra Blont, a 9-year-old boy who was standing on his father's shoulders before the crowd surge, and Bharti Shahani, a 22-year-old Texas A&M student who attended the festival with her sister and cousin. Both Blont and Shahani are still fighting for their lives while their families are hoping for their recovery. A GoFundMe was set up by Blont's family to help with expenses.
"The injuries have had a serious effect on the Plaintiff's health and well-being. Some of the effects are permanent and will abide with the Plaintiff for a long time into the future, if not for his entire life," states one of the lawsuits, according to CNN. Other suits refer to "emotional distress" and injuries from being "trampled". Drake, who was a surprise guest, was accused of inciting the crowd alongside Travis Scott.
Both Scott and Drake have addressed the tragedy on social media. "I hate resorting to this platform to express an emotion as delicate as grief but this is where I find myself. My heart is broken for the families and friends of those who lost their lives and for anyone who is suffering. I will continue to pray for all of them, and will be of service in any way I can," Drake wrote on Instagram on November 9.
On November 8, Scott tweeted: "I'm absolutely devastated by what took place last night. My prayers go out to the families and all those impacted by what happened at Astroworld Festival."
On Monday morning, Harris county revealed the names of the 8 individuals who lost their lives during the concert: Mirza Baig (27), Rodolfo Peña (23), Laredo Madison Dubiski (23), Cypress Franco Patiño (21), Jacob Jurinke (20), Axel Acosta Avila (21), Washington Brianna Rodriguez (16) and John Hilgert (14).
Scott will no longer be performing at this coming weekend's Day N Vegas festival, as announced by the event's organizers. The rapper also announced he will be covering funeral costs for the victims, refunding all Astroworld tickets and has partnered with BetterHelp to supply one month of free online therapy for attendees.
A police investigation is still ongoing to determine all possible causes of death and injuries, as well as what caused the crowd surge.
Photo credit: Rick Kern/Getty Images