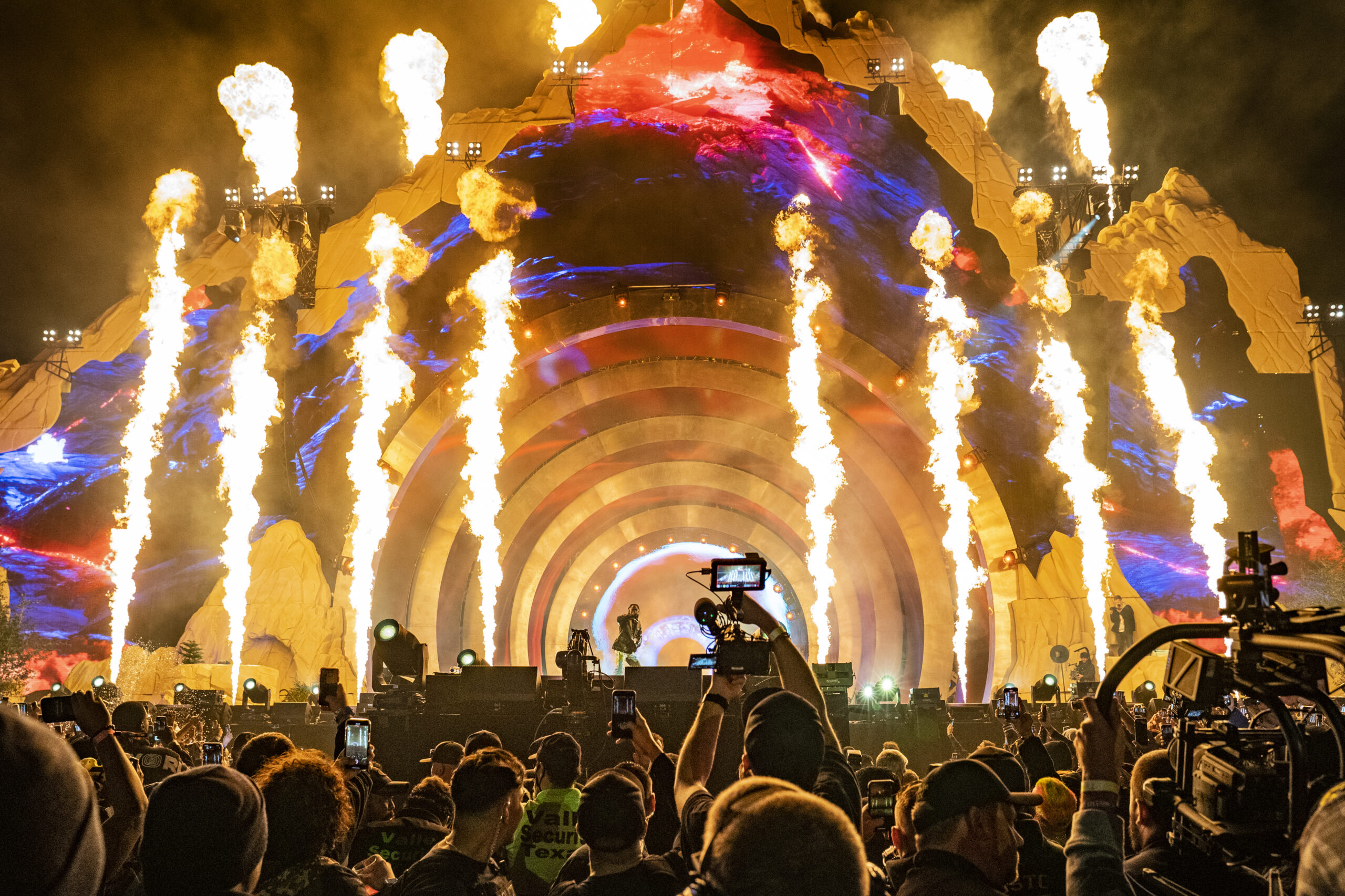 At Least 8 Dead, Many Injured At Travis Scott's Astroworld Festival In Houston
The rest of the event, which was originally scheduled for 2 days, has been cancelled.
On November 5, Travis Scott's annual music festival, Astroworld, turned deadly as at least 8 people died and great number of attendees went into cardiac arrest. The fatalities occurred when crowd members pushed to be closer to Scott's stage and some were squeezed in with no where to exit. Authorities said the tragedy occurred around 9 pm CST.
"The crowd for whatever reason began to push and surge towards the front of the stage, which caused the people in the front to be compressed — they were unable to escape that situation," Houston Fire Chief Sam Peña said to CNN this morning.
This was Scott's third festival in his native Houston, which is an homage to Six Flags: AstroWorld, the amusement park that closed in 2005. The event debuted in 2018 and was held the following year but paused in 2020 due to the COVID-19 pandemic. This year's festival was sold-out, with approximately 50,000 attendees. A few acts scheduled to perform were SZA, Lil Baby, Earth, Wind & Fire and 21 Savage.
On November 6, the music festival posted a statement to social media reading, "Our hearts are with the AstroWorld Festival family tonight — especially those we lost and their loved ones. We are focused on supporting local officials however we can. With that in mind, the festival will no longer be held on Saturday. As authorities mentioned in their press conference earlier, they are looking into the series of cardiac arrests that took place. If you have any relevant information on this, please reach out to @HoustonPolice."
Peña also shared that over 300 people were treated on the premises at a "field hospital."
"It happened all at once," Larry Satterwhite, the executive assistant chief of the Houston police, said during the news conference.
Many people were taken to the hospital without identification or a way to contact their loved ones. A reunification center has been set up at the Wyndham Wingate Hotel across from the NRG Stadium where the concert was held. The City of Houston Office of Emergency Management has also shared that those who have not been able to contact their loved ones who attended AstroWorld Fest should call 311 or 713-837-0311.
Photo credit: Erika Goldring/WireImage