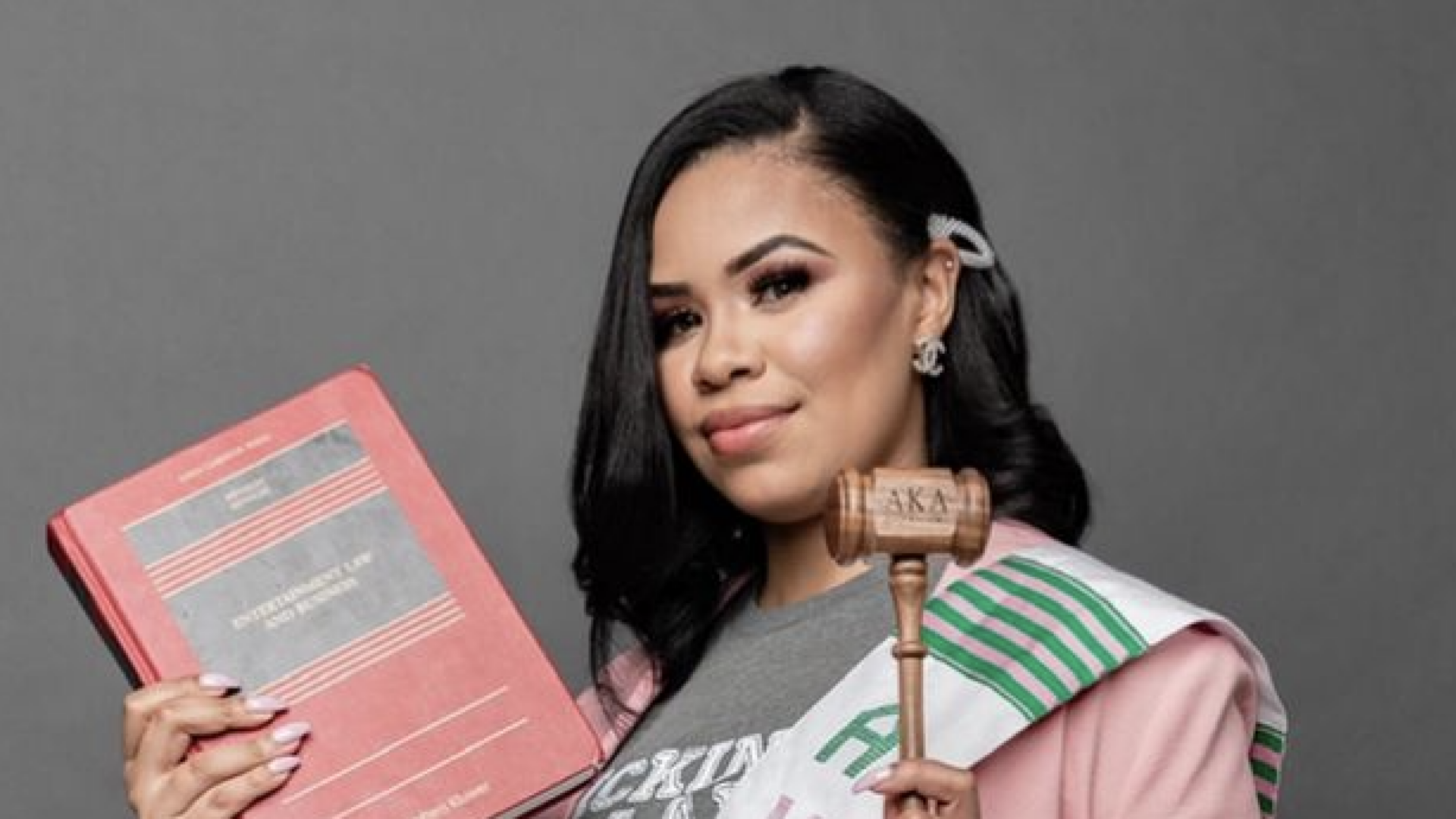 D-Nice's Daughter, Ashli Jones, Passed The Bar Exam!
"I will be joining the 2% of [B]lack women that are attorneys," she wrote on Instagram.
On October 28th, rapper and producer D-Nice, took to Instagram to congratulate his daughter for passing New York's bar examination on her first try.
The bar exam tests certain skills and knowledge lawyers must have before they are allowed to practice law.
"My daughter's journey of becoming an attorney started at the age of four. 21 years later, she passed the New York State bar exam on her first try! Congrats [Ashli Lyric]!," he wrote in the caption. " We are all proud of what you've accomplished. I'm looking forward to all of the wonderful things I'm certain you will do in life. Thanks for being a great example from your sisters," he added.
D-Nice shared a black and white photograph of his daughter posing with her law school's official clothing, as well as a picture of his daughter's official letter stating she passed the bar.
As we reported, his daughter, Ashli Jones, wrapped up her classes at Penn State Dickinson Law in late April 2021. She graduated in mid-May.
Ashli Lyric Jones received the news of her passing the bar on October 28th and announced it on her own Instagram account the same day. "I'm still trying to find the words to describe this feeling, but 4 year old me would be so proud to know that I passed the NY State bar exam on my 1st try. I spent 2.5 months studying in the same room that I took my bar exam in. Through this time I went through many periods of doubt, fear, stress, and anxiety. I couldn't imagine how I was going to reach the goal I worked so hard for. But I did it," she wrote.
"I will be joining the 2% of black women that are attorneys. I'm so proud of myself. I know my friends and family are proud. Most importantly, I know my sisters are proud. Here's to believing in myself more. Address me as Esquire now."
Jones is an alumna of Spelman College and is a member of Alpha Kappa Alpha Sorority, Inc.
Congratulation, Ashli!
Photo credit: Instagram