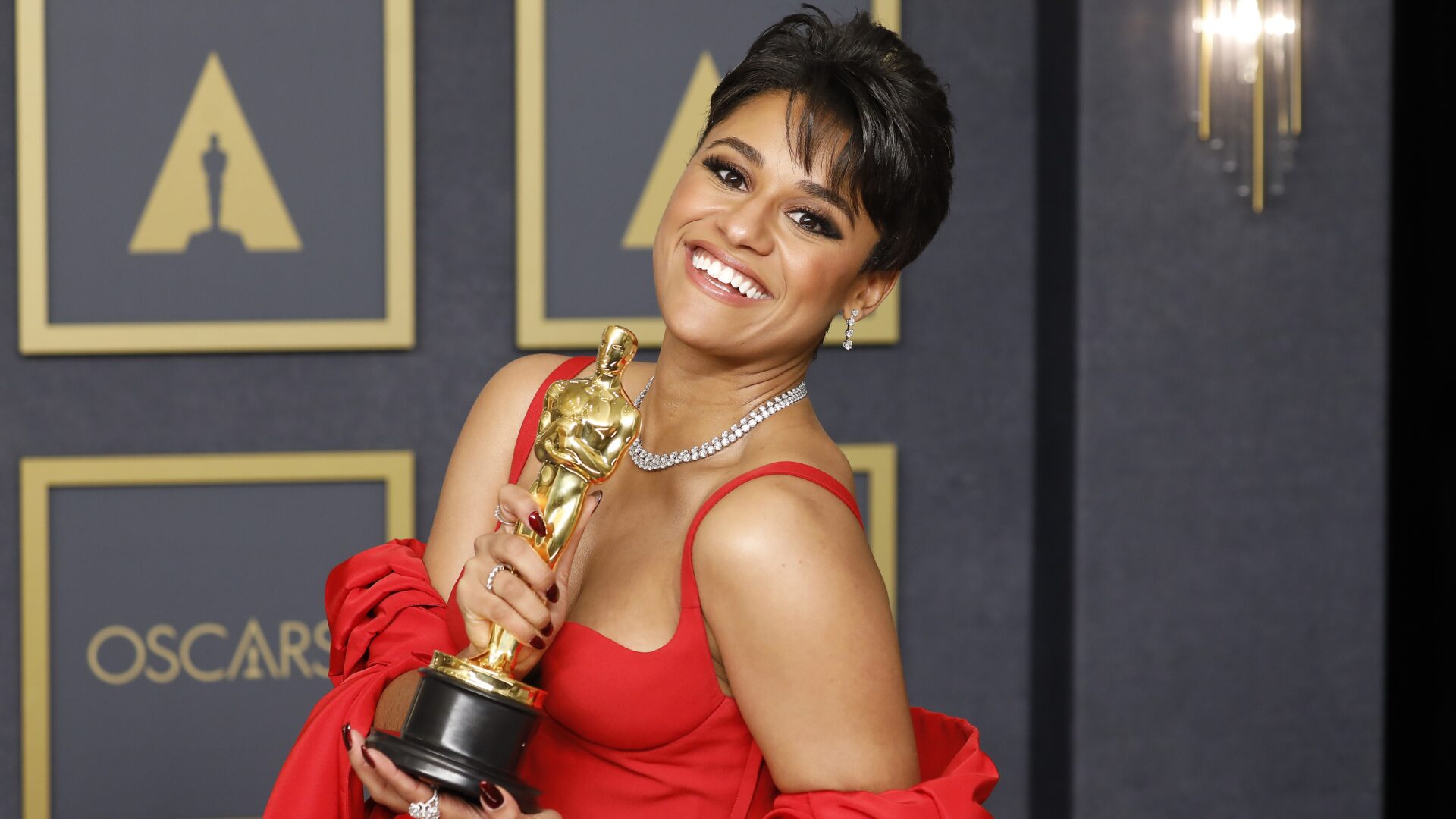 Ariana DeBose Celebrates Being Queer And Afro-Latina In Oscars Acceptance Speech
The 'West Side Story' star is the first openly queer actor of color to win an Academy award.
They say history is always repeating itself, and last night at the Oscars, irony struck. Ariana DeBose won the Oscar for Best Actress after her role as Anita in Steven Spielberg's reimagined West Side Story.
Rita Moreno, who originated the role in the 1961 original film, won the same award; she was the first Latina to win an Oscar. A mere 60 years later, DeBose is now the first Afro Latina and openly queer actor of color to win an Oscar. This marks the first time that two actresses have won the same award for the same role in different movies.
As social media was buzzing for a variety of reasons — as always during award nights — DeBose captured many with her acceptance speech. "…you see a queer — an openly queer woman of color, an Afro Latina who found her strength in life through art," said DeBose, who donned a red Valentino dress on stage. "And that's what I believe we're here to celebrate."
Other nominees in the category included Jessie Buckley (The Lost Daughter), Kirsten Dunst (The Power of the Dog), Judi Dench (Belfast), and Aunjanue Ellis (King Richard). Moreno, who was in the audience, was visibly emotional while DeBose gave her touching speech. "I'm so grateful your Anita paved the way for tons of Anitas like me. And I love you so much," she said, grasping the statuette in her hands. The two were seen posing together on the red carpet last night
DeBose went on to speak to others, like her, she said, who have every questioned their identity; assuring them that there is a place for them. Though she didn't say where, as someone who just broke a substantial barrier, one can assume she was not only referring to in the world, but in the world of acting and on a stage such as the most significant entertainment awards show, worldwide.
Quoting her fictional character, DeBose made a real statement, "Now you see why that Anita says, 'I want to be in America,' because even in this weary world that we live in, dreams do come true."
Photo Credit: P. Lehman/Future Publishing via Getty Images