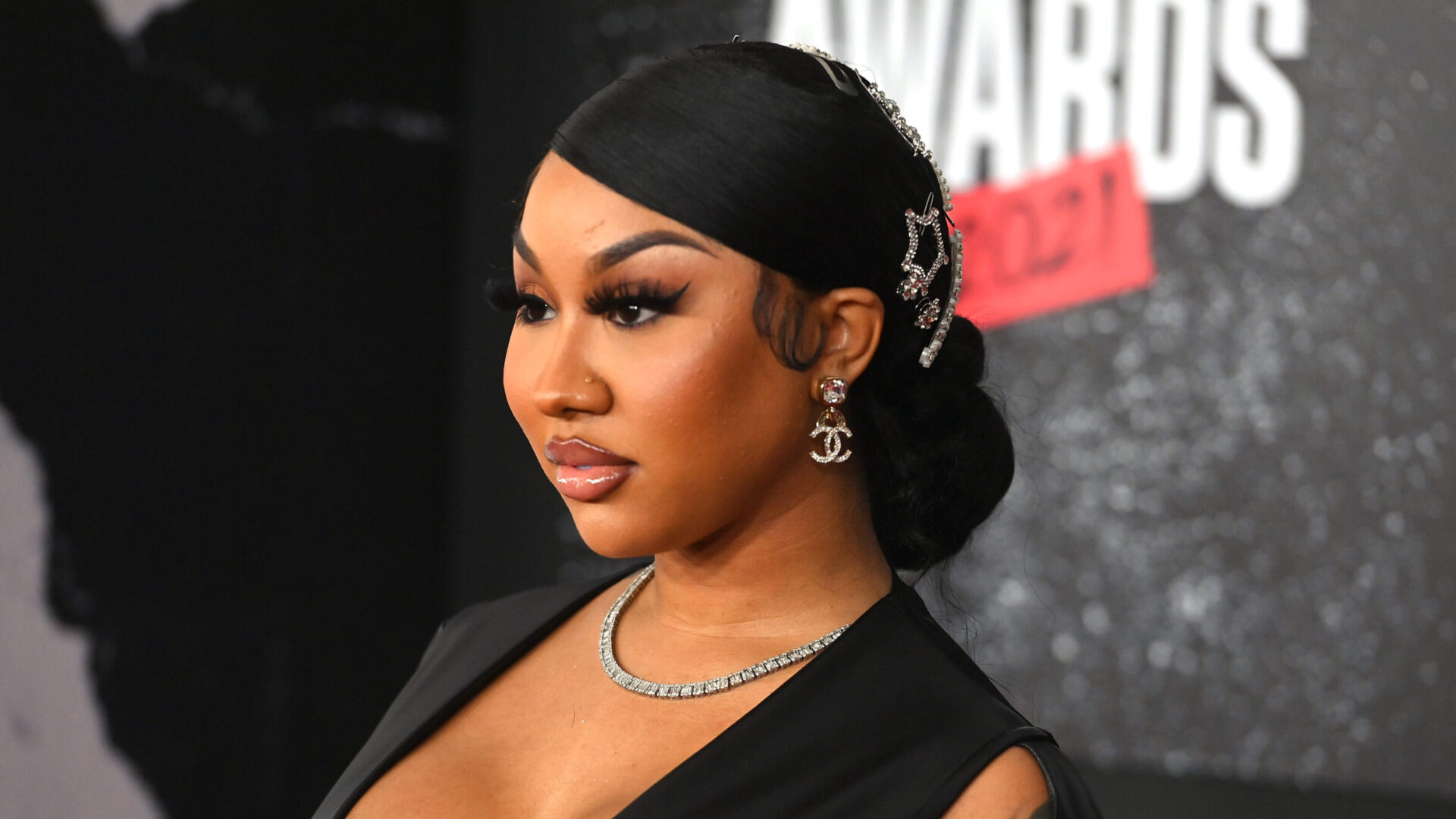 Ari Fletcher Allegedly Pulled From Savage X Fenty Site Following Comments About Domestic Violence
Fletcher is also no longer present on the brand's social media.
Influencer Ari Fletcher seems to have disappeared from the Savage X Fenty website, as well as the brand's social media pages. On January 7th, fans were quick to point out that the brand may have put distance between them and the 26-year-old, and speculated on what led to that decision.
During a visit on the "Don't Call Me White Girl" podcast last December, Fletcher made remarks about domestic violence that quickly went viral, according to the Atlanta Black Star. She shared that she would pretend to break up with her boyfriend, the rapper MoneyBagg Yo, in the hopes of him pulling a gun on her to make her stay. "Like, pull your gun out and show me like, 'B***h leave. I wish you would walk out the door,'" she said. 
Ari Fletcher later responded to criticism in an Instagram Live and doubled down on her comments. She told some of her followers who experienced domestic violence that "nobody cares" that they were victims of abuse. "Y'all are in the comments like, 'Oh when I was in a relationship this boy pulled out —' Nobody cares!" she said. "We don't care. We do not care at all. …You wanna be a victim so bad. Why do you wanna be a victim so bad?"
This isn't Savage X Fenty's first time cutting ties with a brand ambassador who made comments making light of domestic violence. Reality TV star Draya Michele was also removed from the brand's website and social media pages following a joke she made about Megan Thee Stallion and Tory Lanez in 2020. "I want you to like me so much you shoot me in the foot," Michele said in an interview. Michele confirmed that she had been removed from the ambassador list in 2021, writing ""I would like my @savagexfenty deal back in 2022. Just wishful thinking."
Rihanna, the brand's CEO, is a survivor of domestic violence. In 2009, the singer and businesswoman was assaulted by her ex-boyfriend Chris Brown. Brown was charged with felony domestic assault at the time. He had to undergo counseling, do community service and was given a restraining order and probation.
Host and actor LisaRaye defended the brand's decision to remove Ari Fletcher as a brand ambassador in a recent episode of Fox Soul's "Cocktail With Queens". "Shoutout to Rihanna for standing up, and being an example of a woman of her word and making sure that her brand is not tarnished with any foolishness," she said. "Here's the thing – these younger girls are looking up to these influencers and these social media girls, and so, if you know that, you have an obligation!" LisaRaye added. "[Ari] was out of line, out of place, she was immature."
Watch the full episode of "Cocktails with Queens" below.
Fletcher has yet to comment on her being removed from being a Savage X Fenty ambassador.