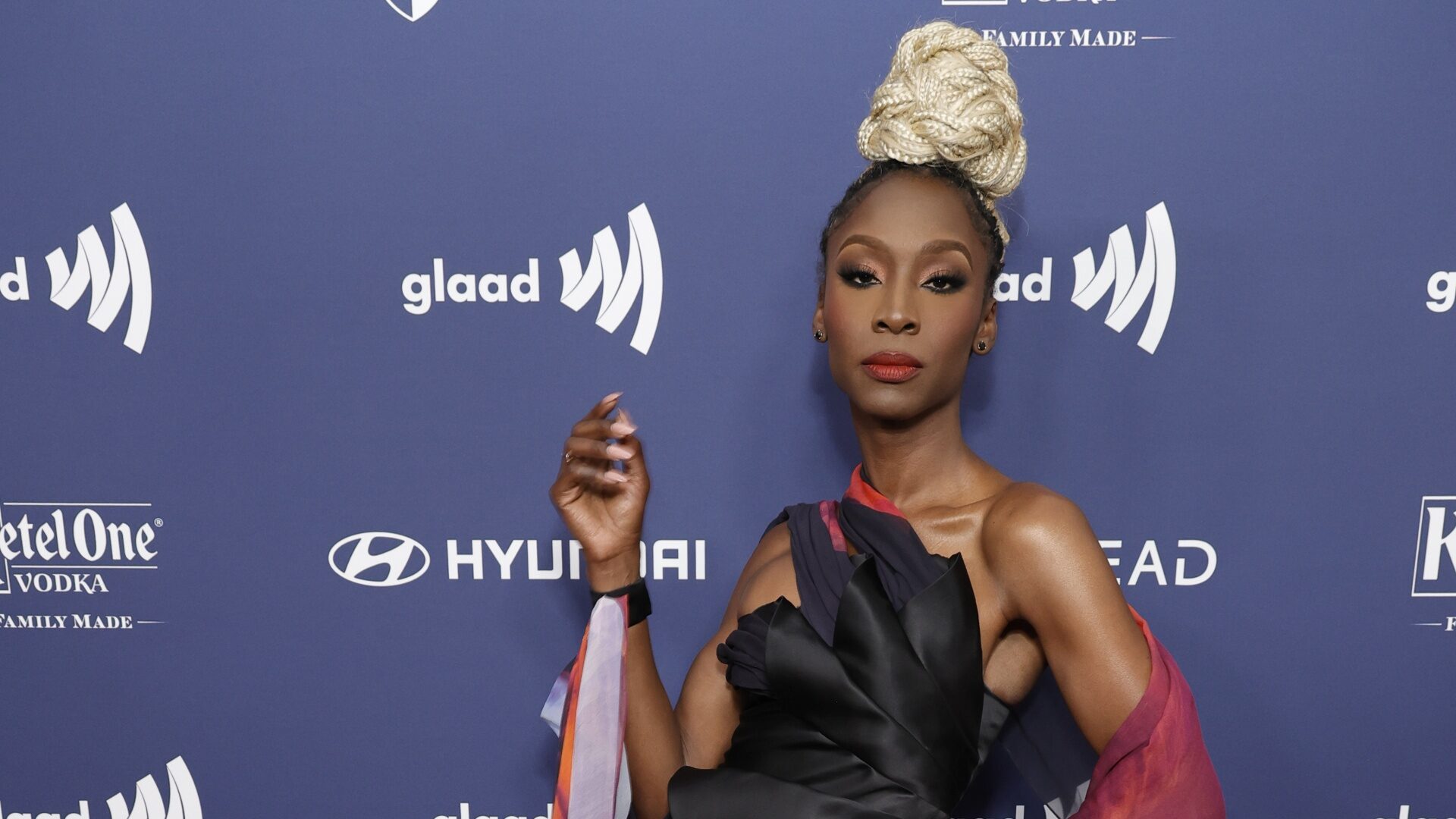 Angelica Ross Exemplifies Why Transwomen Deserve Better Allies
The actress broke her silence against the transphobia and discrimination she faced in Hollywood.
Angelica Ross made headlines across social media for speaking out on the transphobia and mistreatment she received while filming American Horror Story led by Ryan Murphy. The actress is no stranger to advocating against discrimination, having established herself as a prominent activist for the rights of trans people.
During the duration of the writer's strike, Ross openly discussed her difficulties in Hollywood, notably highlighting the instance when she was misgendered by actress Emma Roberts. She took to Instagram Live to share her story in depth.
"So she comes to set, and I'm like, 'Oh, you look rested.' And she goes, 'John [J. Gray, the director], Angelica's being mean!' And he goes, 'Okay, ladies…' And she goes, 'Don't you mean lady?'" she said. 
Read 'The Trevor Project Reports How To Support LGBTQ+ Youth'
For Ross, navigating the entertainment industry as a Black woman presents its own set of challenges. However, as a Black transgender woman, she faces even greater unwarranted barriers, including misogyny, discrimination, and transphobia.
She continued to tweet about various moments that happened on set during filming. "The funniest part?" she tweeted. "We're all sitting around & I'm copying Cody's accent. I didn't know he had one. Emma then copies my voice & laughs, and drops it several octaves. I was SHOOK. She read me for blood with my own words. Of course, I was self-conscious about my voice on set after that."
After the series of tweets, it didn't take long for the situation to become a pool of discourse, including those who accused Ross of lying for speaking her truth. Soon, she told viewers that Roberts called her to apologize for her behavior on set.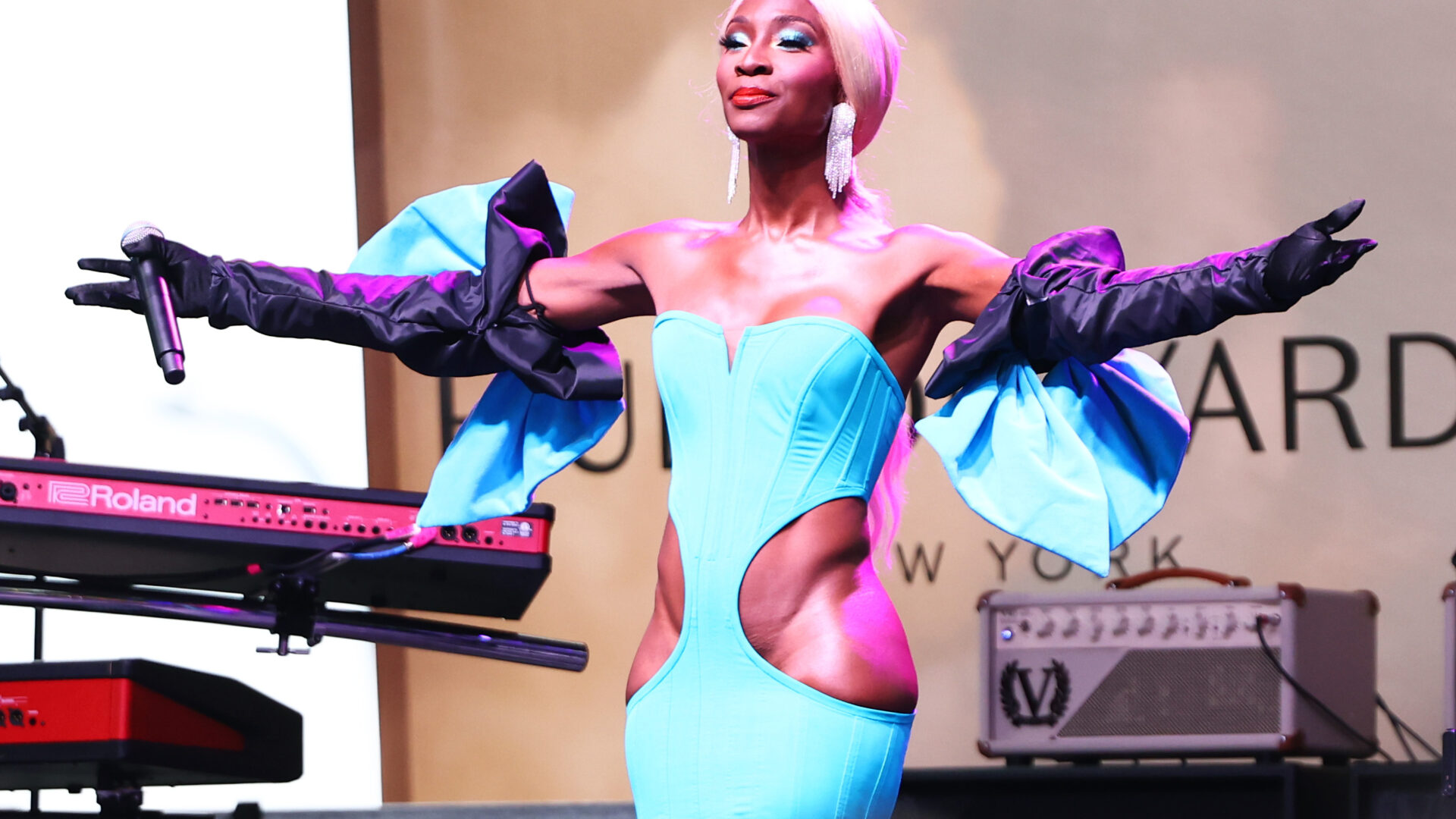 NEW YORK, NEW YORK – JUNE 23: Angelica Ross speaks as Christina Aguilera Headlines Pride Live's Stonewall Day 2023 At Hudson Yards(Photo by Arturo Holmes/Getty Images for Pride Live + Stonewall National Monument Visitor Center)
"Thank you, @RobertsEmma, for calling and apologizing, recognizing your behavior was not that of an ally," Ross tweeted. "I will leave the line open to follow up on your desire to do better and support social justice causes with your platform."
Nevertheless, despite her apology for the incident, it underscores the insufficient support that transgender women receive in society. According to the UCLA Law Institute, transgender women and men had higher rates of violent victimization (86.1 and 107.5 per 1,000 people, respectively) than cisgender women and men (23.7 and 19.8 per 1,000 people, respectively).
An incident of this magnitude occurring on a prominent platform can instill fear in aspiring transgender individuals who want to be in the entertainment industry. Yet, voicing concerns remains the most effective method for driving change and fostering progress. Holding gatekeepers and privileged figures accountable is the sole means of facilitating transformation in today's social climate.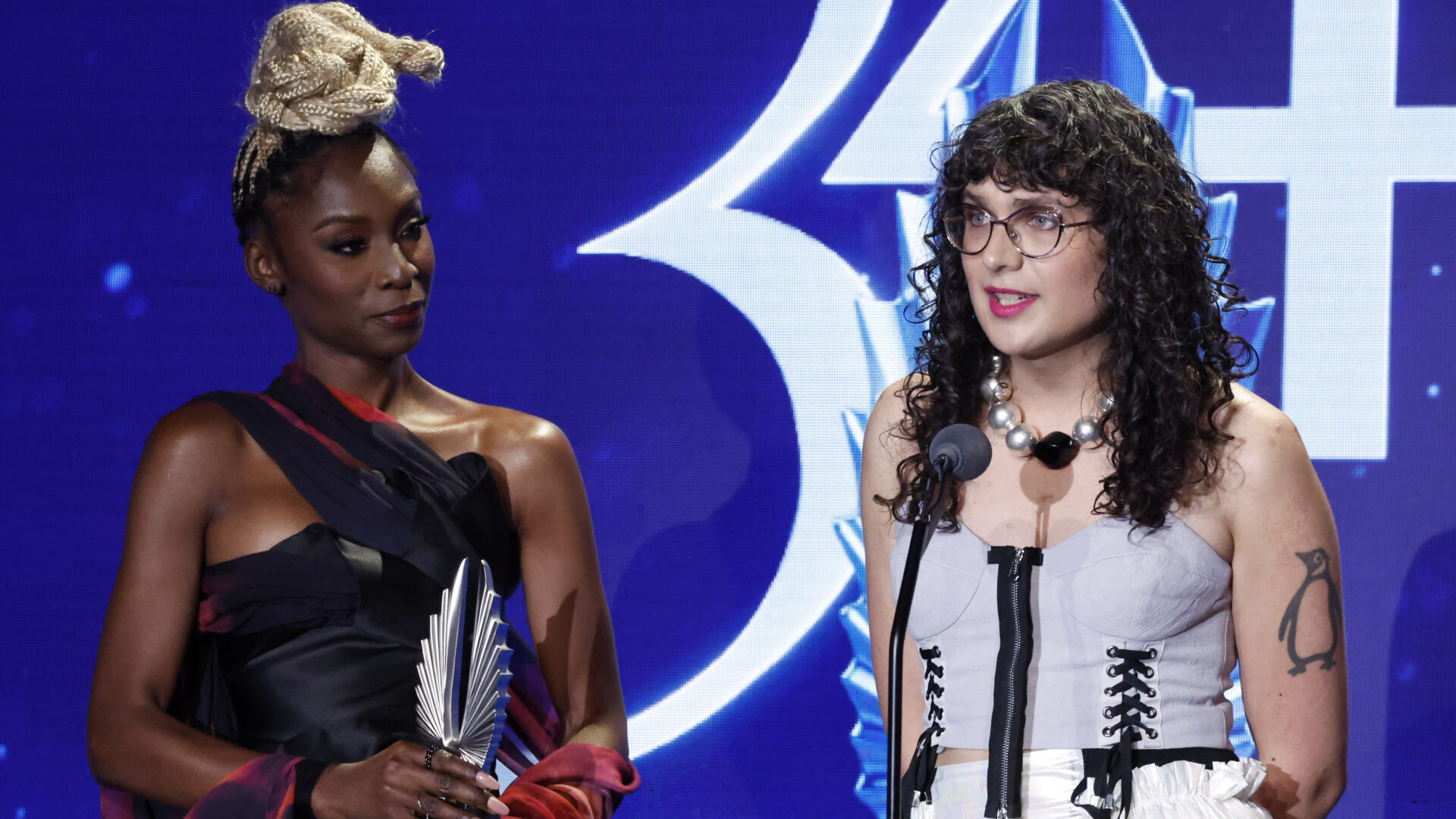 BEVERLY HILLS, CALIFORNIA – MARCH 30: (L-R) Angelica Ross and Jules Gill-Peterson speak onstage during the GLAAD Media Awards at The Beverly Hilton on March 30, 2023 in Beverly Hills, California. (Photo by Frazer Harrison/Getty Images for GLAAD)
"For the folks who haven't put it together yet, I'm "leaving Hollywood." Ross tweeted. "There are multiple articles that will be coming out detailing this. So I suggest you and your faves play nice [because] I'm a Black trans woman with nothing to lose. Candy was born from my body. IYKYK. IYDYD."
Though Ross shared her departure from the entertainment space, this doesn't mean the activism stops. For future trans people who wish to enter Hollywood, it's important to have real allies in your corner to speak up for you when you can't speak up for yourself.
The rates of violence against trans and nonbinary people continue to grow, and they deserve to have people fighting for them instead of doing it alone.
Read 'Here's Why You Need To Be At The 2023 GU Disrupter Summit'
About Kenyatta: Clark Atlanta University and Medill School alumna Kenyatta Victoria is the Girls United writer covering everything from news, pop culture, lifestyle, and investigative stories. When not reporting, she's diving deep into her curated playlists or binging her favorite comfort shows.