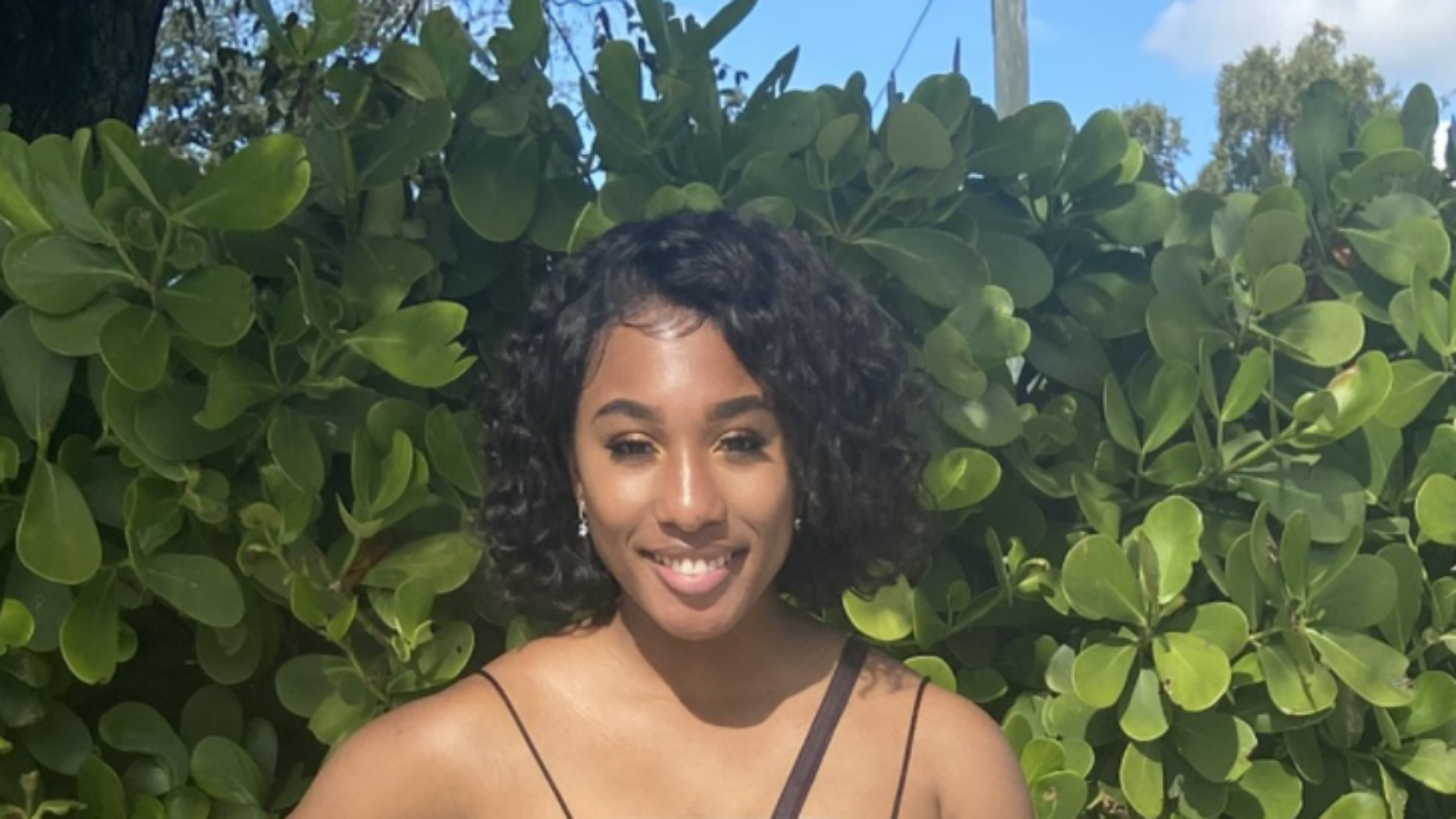 This Recent Graduate Invented A Parting Tool To Help With Hair Braiding
Amber Byrd, a recent marketing graduate from Mercer University, has launched the Braid Aid, a hair tool to facilitate braiding. "It's a parting tool for people that do braids often. You don't have to pick it up or put it down; it just stays on your finger the entire time you're braiding. It tries to make whatever hair style you're doing go efficiently and as quickly as possible," Byrd said to the Den. "It has functionality that no other product has. It's convenient. It has the quality of a comb and hair precision tools, all in one."
Last April, Byrd came in second place in Mercer Innovation Center's Next Big Idea competition. She used her $1,000 prize to secure a patent and trademark, which are currently pending. Byrd uses 3D printers to produce the Braid Aid, which are available to her through Mercer Engineering Lab.
Read these must-know tips about styling your hair from home.
The Braid Aid is sold for a little over $10 on AB Glitz, an online store Byrd started when she was still in high school. This hair tool can be used for box braids, stitch braids and other parting hairstyles. A velcro strip allows for it to stay on the finger while braiding, which eliminates 35% of the time it usually takes to braid hair, as advertised on AB Glitz. "Picking up and putting down the comb constantly is now a thing of the past," it reads.
"I started this business with an idea and optimism. In ONE DAY of introducing the Braid Aid you guys showed support for my invention in ways I would've never dreamed. I'm so grateful," Byrd wrote on Instagram.

Shop here.
You go sis!
Photo credit: Amber Byrd