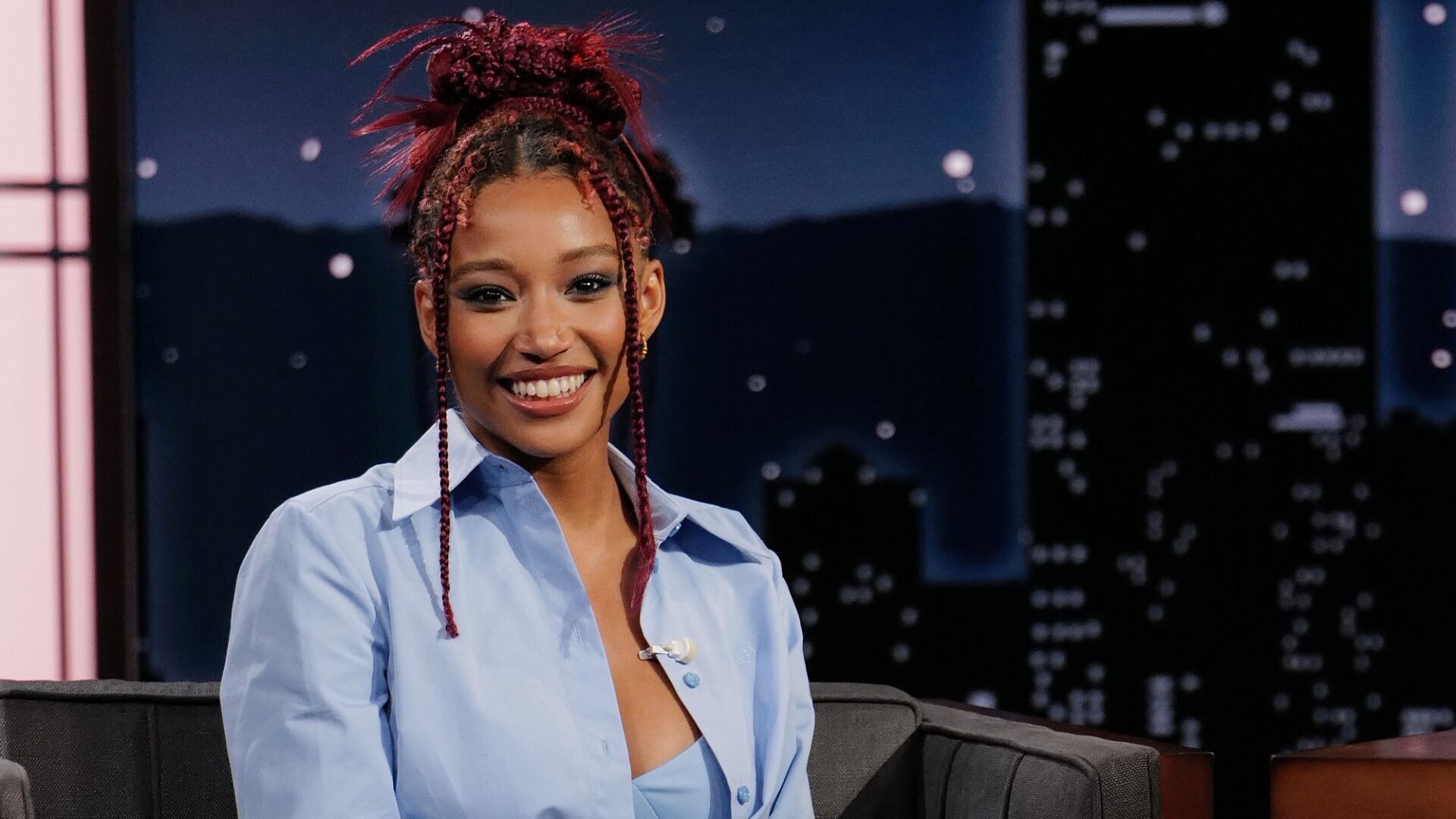 Amandla Stenberg Fires Back At NY Times Critic Lena Wilson For Objectifying Her Body
Stenberg wasn't happy with the critic's review of their latest film, which the writer referenced as an "advertisement for cleavage."
Just a few weeks after the premiere of Amandla Stenberg's recent movie, Bodies Bodies Bodies, the 23-year-old actress is amid an internet beef for a DM she sent to New York Times film critic, Lena Wilson. After Wilson wrote a review on the film which she described as "bloated with pompous irony," and tailored toward "bougie 25-year-olds who value branding over substance." She continues in the review, saying, "The only thing that really sets Bodies Bodies Bodies apart is its place in the A24 hype machine, where it doubles as a 95-minute advertisement for cleavage and Charli XCX's latest single."
After reading the critique, Stenberg, who goes by pronouns she/they, sent a private DM to Wilson, who later posted a screenshot of the message, which said, "ur review was great, maybe if you had gotten your eyes off my tits you could've watched the movie!" After receiving the message, Wilson responded: "generally a big fan of your work, but this sure is something. Really wishing you well in your career and life." Wilson proceeded to block Stenberg on Instagram.
Wilson – who is a queer woman – has since fired back, calling the The Hate U Give actor "anti-gay" – who is also queer and identifies as non-binary. Stenberg took to her Instagram story to respond to a series of tweets and a TikTok video posted by Wilson.
"I thought it was hilarious. I thought because Lena is gay, and I am also gay…as gay people we would both find this comment funny. I was also curious to know what Lena would say to such a statement. Lena decided to publish it and also says that I am homophobic for saying that." They continued, "I could literally be wearing a t-shirt and just because of the size of my boobs, there will be some sort of sexualization or commentary."
Wilson's comments didn't go over well on social media, ultimately backfiring and causing her to deactivate her TikTok and Twitter accounts. Bodies Bodies Bodies is officially out now in theatres starring Stenberg, Myha'la Herrold, and Pete Davidson.
Photo Credit: JIMMY KIMMEL LIVE! "Jimmy Kimmel Live!" airs every weeknight at 11:35 p.m. EDT and features a diverse lineup of guests that include celebrities, athletes, musical acts, comedians and human interest subjects, along with comedy bits and a house band. The guests for Thursday, August 11 included guest host David Alan Grier, Ashton Kutcher (Vengeance), Amandla Stenberg (Bodies Bodies Bodies), and musical guest Jessie Reyez. (Randy Holmes/ABC via Getty Images) AMANDLA STENBERG
About Kyla L. Wright: Kyla L. Wright is a contributing writer at Girls United and was born and raised in Detroit, Michigan. She is a proud graduate of Hampton University and Syracuse University and her beats include opinion, entertainment, sports and lifestyle.