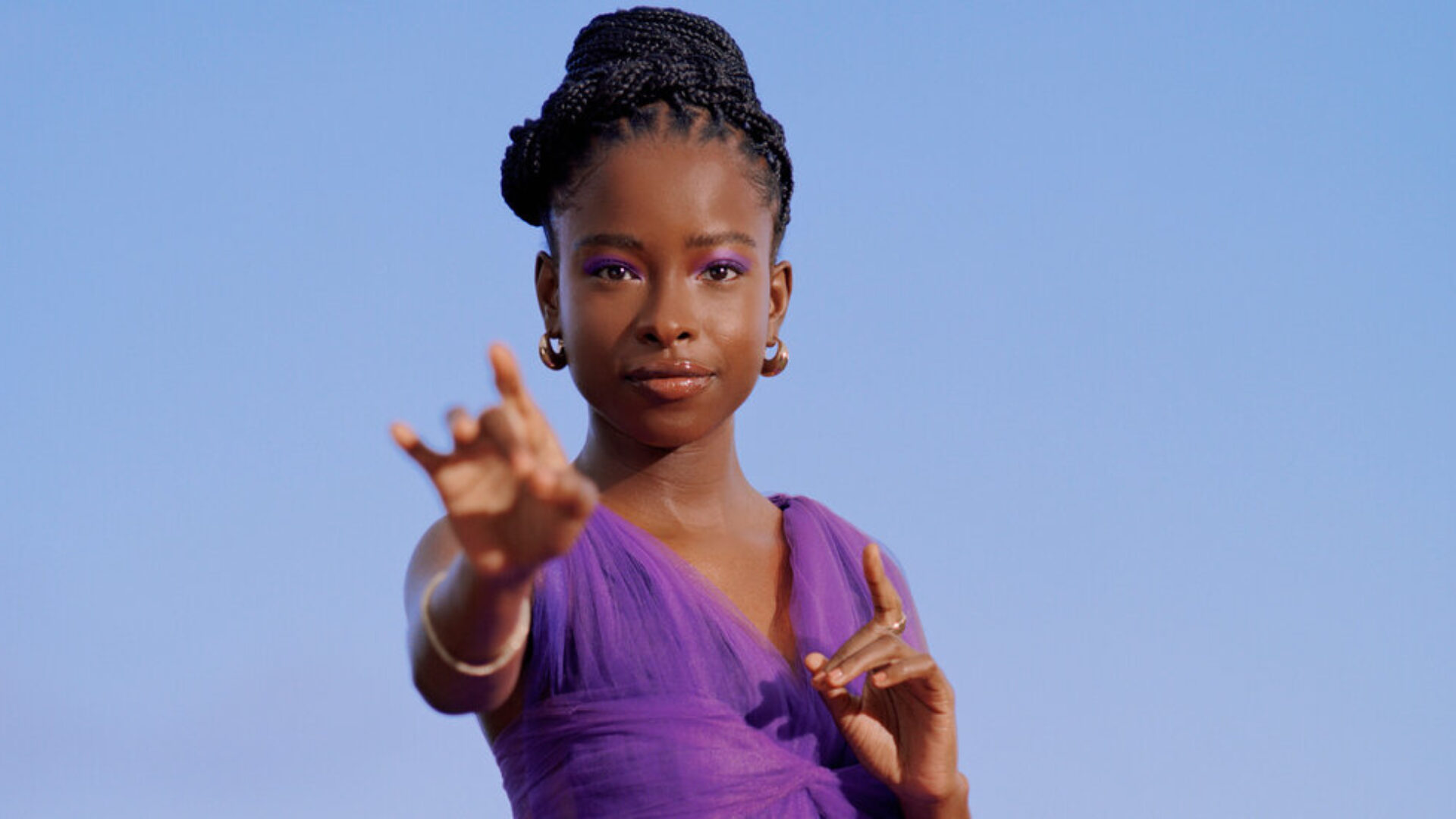 Amanda Gorman Inks Three-Year Partnership Deal With Estée Lauder
The poet laureate is the brand's first-ever Global Changemaker.
Amanda Gorman, who is widely recognized as the youngest inaugural poet in US history, has recently secured a bag in both the beauty and writing world. Gorman has partnered with acclaimed beauty brand Estée Lauder as the beauty brand's first-ever Global Changemaker.
Gorman made the partnership announcement on her Instagram account, citing the brand as "one of the most iconic beauty brands in the world." She detailed her new opportunity to her followers by letting them in on the details of her collaboration with The Estee Lauder Companies through the foundation of WRITING CHANGE, the brand's new philanthropic initiative.
"The Estée Lauder Companies will contribute $3 million to support The Writing Change initiative, helping to advance literacy as a pathway to equality, access and social change. It will support grassroots organizations dedicated to literacy both locally and globally," Gorman detailed in her caption. "Together we will advance equality and social impact through supporting literacy globally. I can't wait for us to get started!"
"Amanda embodies a new generation and demonstrates the importance and influence of voice," Estée Lauder Companies chief executive Fabrizio Freda said in a statement. "As a company, we are committed to nurturing the leaders and talent of the future, empowering them to use their voices—and to use them loudly."
In a release, Gorman herself expressed the high anticipation of her partnership to "activate change through literacy, and to represent a brand founded by such an inspiring and daring woman." She continued, saying "Mrs. Estée Lauder shattered glass ceilings as a leader in business 75 years ago. Embracing this spirit, I am delighted that our partnership will help inspire women, girls, and all people around the world to do great things, to disrupt, to be confident, and to be future leaders in whatever path they take."
Since her big moment at President Biden's inauguration, Gorman has become the first person to recite a poem at the SuperBowl, signed to IMG Models, shared details of an upcoming book and appeared on multiple magazine covers, including TIME.
Jane Hertzmark Hudis, executive group president of The Estée Lauder Companies, made a statement as well, adding to the impact of Gorman's work and the excitement of the partnership ."Our company was founded by an extraordinary woman, Estée Lauder, who paved the way for women everywhere to believe anything is possible. Our first-of-its-kind partnership with Amanda was created under these very same trailblazing ideals."
Gorman will appear in various campaigns for the Estée Lauder brand in Spring 2022.
Photo Credit: Courtesy of Estée Lauder