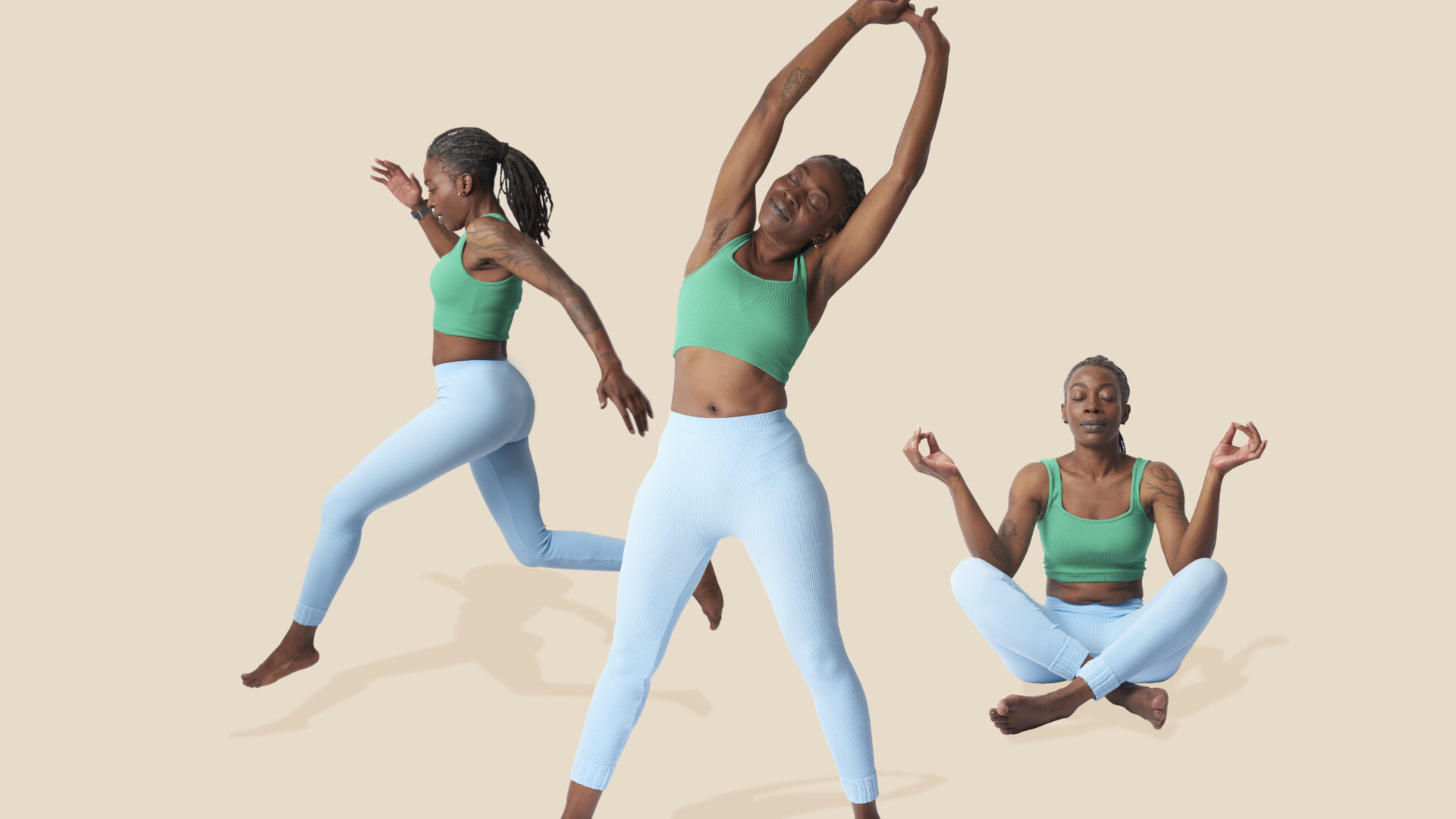 Alternative Fitness Practices To Try According To TikTok
These practices could possibly turn into new hobbies
In the past, when we think of fitness, we were only focused on going to the gym, which can be intimidating and overwhelming. Thanks to a shift in exercise culture, we see other practices we can try outside the gym.
With the help of TikTok, we can see different exercise methods we can add to our must-try list to embrace the fun side of the workout process.
According to data, research proves that seeing others practice healthy actions influences our decisions and that participants gravitate toward the exercise manners of those around them. Check out the latest exercises you can try that we've seen on TikTok.
Read 'Is The New Era of Fitness Therapeutic or Fatphobic?'
Pilates
Lori Harvey cracked the code by revealing how Pilates helped her fitness journey. Now, we're all obsessed with the mind-body exercise. This exercise method started as an injury recovery practice for dancers, but thanks to social media, we've seen how it allows you to practice strength training and improve muscle tone.
Hiking
Hiking can work as both mental and physical exercise with the practice of taking a walk on a long trail vigorously. You can do this fitness challenge alone or in a group, which can also serve as a bonding exercise between a friend or a partner. You can spice up each hike by choosing a different path or new route to make things exciting.
Tennis
With figures like Serena and Venus Williams or Naomi Osaka, it's many young Black girls finding their inner tennis champion. The sport allows you to gain muscle in your body and sharpens your hand-eye coordination at a quick pace.
Yoga
Yoga caters to your mental, spiritual and physical health. For centuries, Yoga has become something more than just physical fitness; it also allows you to release inner emotions piled up and grants you the space to remove them.
Running
Similar to hiking, you can clear your mind while on a run, whether a long or short distance. Running targets your legs and butt, helping to amplify your inner hot girl figure and strengthen your muscles. Through this fitness practice, you can tackle several goals at once due to the multiple movements in your body.
Zumba
Zumba is the perfect group outing when you and your friends want to hold each other accountable during your fitness journeys. This activity is ideal for those struggling to find the fun of working out. Zumba also boosts your heart and improves your coordination thanks to the fun dance routines.
Aerial Silks
If you're on TikTok, you may have seen the trend of Aerial Silks all over your timeline. Although it looks like another fun activity, it can help you strengthen your focus, muscles and flexibility. The fun part about Aerial Silks is that it also serves as an art form that many participants grow to love.
About Kenyatta: Clark Atlanta University and Medill School alumna Kenyatta Victoria is the Girls United writer covering everything from news, pop culture, lifestyle, and investigative stories. When not reporting, she's diving deep into her curated playlists or binging her favorite comfort shows.