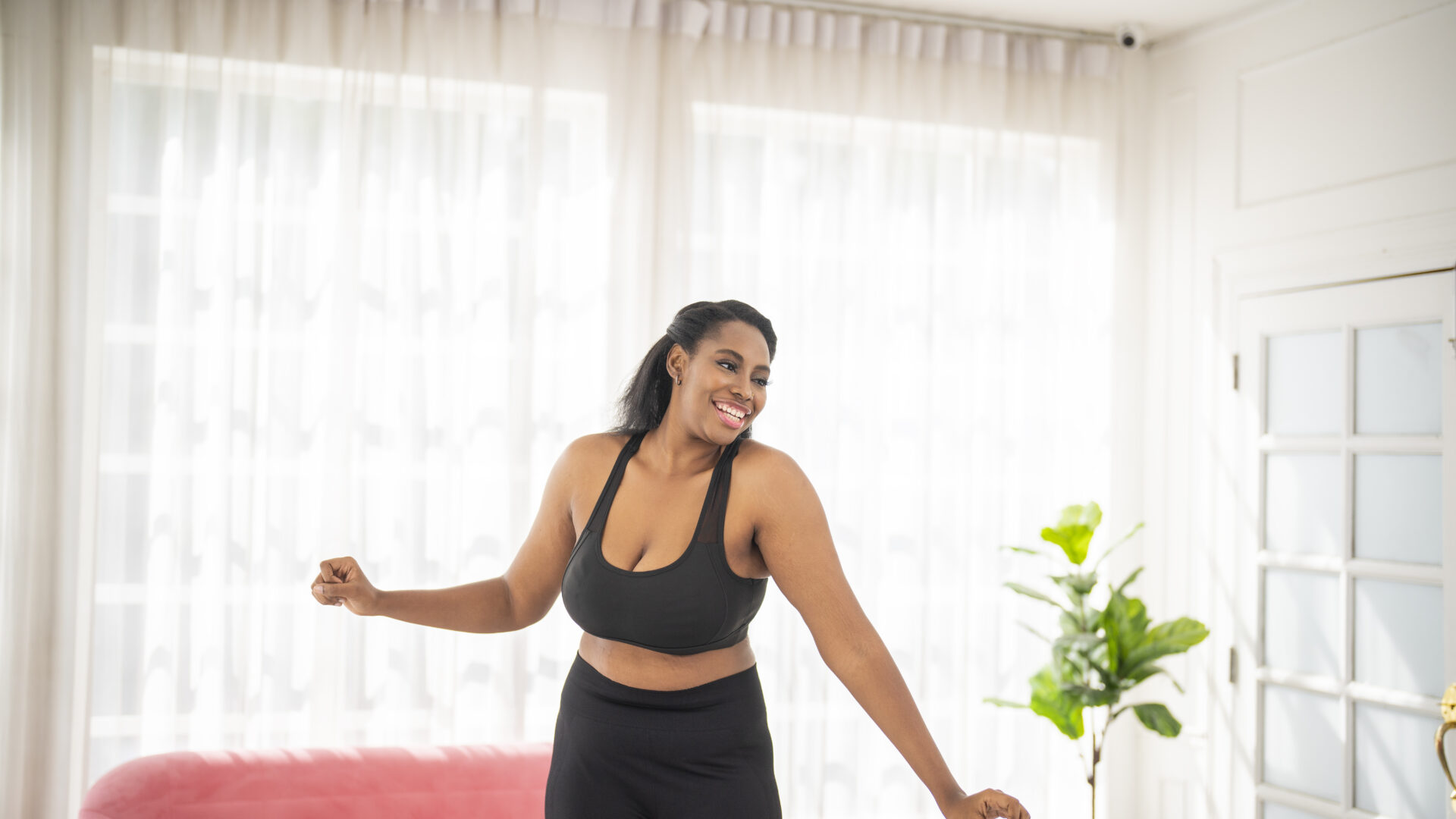 Is The New Era of Fitness Therapeutic or Fatphobic?
Find out how these Black creators prioritize their mental health through fitness
I've always had body issues as a child that developed as an adult. Living in a fatphobic society, my body dysmorphia and fear of the gym challenged me to overcome my fitness journey.
I searched on YouTube and found Johanna Devries, a Black personal trainer who helped me lose over 110 pounds. Losing weight gave me clarity and self-confidence. I didn't shed the weight to look like an IG Baddie, but my fitness journey reshaped my mental health. 
Known as "Growwithjo" on social media has grown to a following of 4.2 million subscribers on YouTube for her challenging but effective workouts. On social media, she showcased women of all sizes conquering her videos. To Devries, wellness is more than nutrition which is why she created her own app, which focuses on centering women's spiritual and physical health. 
The Canadian native loved everything about physical movement. She studied Kinesiology at  McMaster University in Hamilton, Ontario. Devries took a liking to fitness in the comfort of her space by exercising in her dorm room, but she went the extreme route and engaged in bikini competitions.
Devries put her well-being in jeopardy when she started excessively dieting and exercising. The 28-year-old recounts a moment when she almost fainted during a competition. She took a step back and found the true meaning of health.  "I realized, 'Wow, I shouldn't be doing this.' That's kind of what birthed GrowwithJo," she told GU.
She realized she wanted to impact the fitness community in a healthy way. Devries launched her YouTube channel when she met her business partner, videographer, and now husband, Lawrence Da Silva. Despite being ridiculed by critics, Devries' beau inspired her to grow her audience, and YouTube became her biggest platform. 
Devries wanted exercise to transform women's lives through their physique, confidence, and mentality. On social media, Devries' showcased her struggles with fitness as she stepped into motherhood. She had to relearn her body after suffering an emergency c-section and gaining 50 pounds.
She found herself influenced by the bounce-back culture. During her postpartum journey, the fitness guru felt like the worst version of herself but continued to impact those dealing with out-of-body experiences.
Through that experience it restored a meaningful relationship with her body and saw the beauty in her imperfections. "I felt like stretch marks ruined me. As time went on, I realized it's not about the way that you look, It's about how you're changing your internal self," she told GU. "That's the greatest thing about life, knowing yourself."
For some time, the media celebrated slender bodies. Devries understands there is a thin line between loving the body and conforming to a specific standard of beauty. However, she encourages women to detox from social media to limit these toxic images of thinness the media tries to promote.  "You should always be conforming to your own standard of health," she said. "When you start finding your beauty based on that instead of physical appearance, that is when you see beauty is more than how you look."
Devries believes every body shape should enjoy movement. But Devries notices desirability in fitness. She acknowledges her privilege in the fitness industry and separates her content from this toxic notion. Devries ensures her brand is relatable by diversifying effective at-home workouts. 
In recent years, the fashion world has increased visibility in body size representation on the runway. Plus-sized models like Ke'Era Ingram kicked down doors in high fashion and the modeling industry. The Howard Law alumna started her social media career vlogging her international travels during her senior year at college. To distract herself from studying for the LSAT, the 26-year-old photographed herself on social media, which heightened her confidence to model. 
Still, the Houston native always felt ostracized when it came to her body. Ingram grew up as a curvy Southern girl and was perceived as bigger than her peers. Like most of the world, she gained weight during the pandemic. Since she came from a family with health conditions, Ingram's weight has been the center of conversations, especially when a physician suggested she receive a gastric bypass.
Ingram revealed modeling agencies want a specific type of curvy woman. While Ingram was a size 20, she confessed the fashion industry accepts a size 16 plus-size model. She condemns the biases against size inclusivity in her career. "It's a lot of pressure to feel beautiful, especially as a model, wanting to be a size 16 where I feel a lot of the work really lies," she told GU.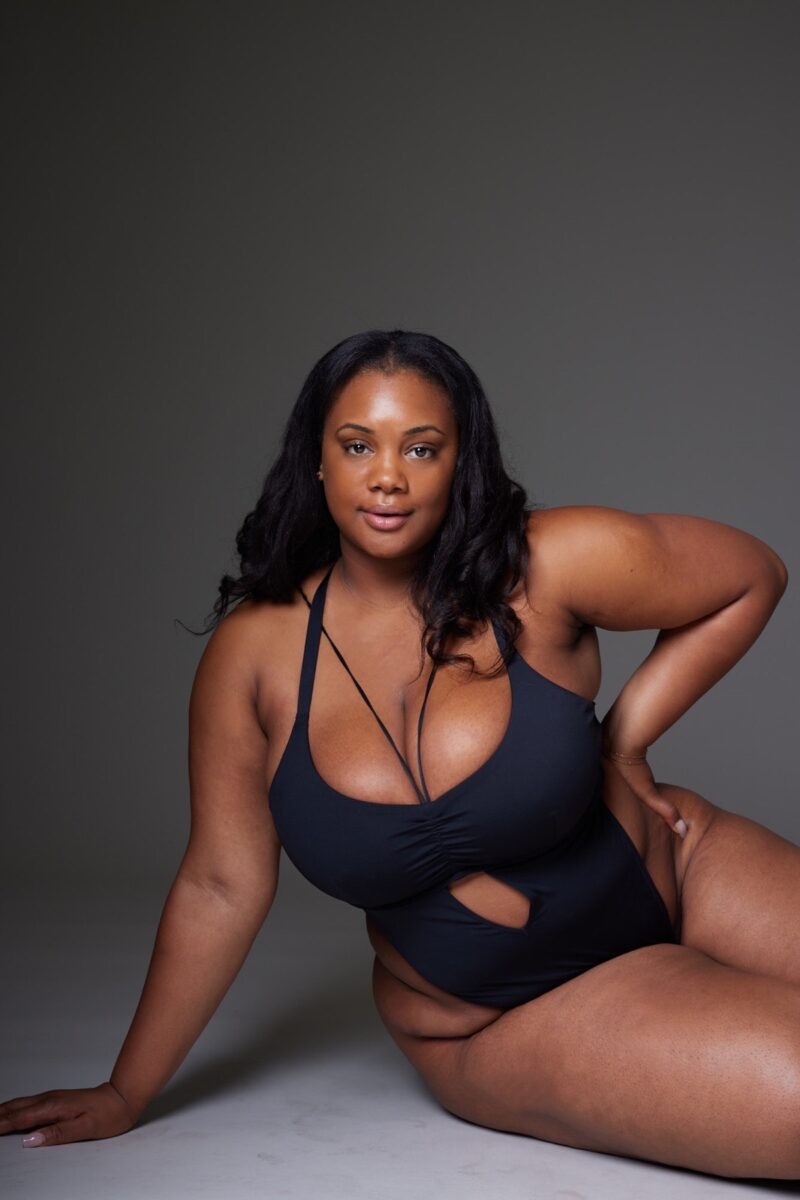 Despite her size, Ingram embarked on her fitness journey because movement cured the uncomfortableness and stress from her body. She flaunted her weight loss on Instagram, but Ingram noticed in the age of online fitness, viewers want to see abs and more ambiguous influencers.
She realizes Black women are forever the trend even when they're not in style. Ingram's mental health aligned with fitness however she feared her supporters would condemn her decision to shed her weight. However, she celebrates all versions of her body. "We all have a baseline of what healthy is, and it looks different for every single person," Ingram said. "I'm never going to be skinny, and I don't care to be smaller."
About Ayeshah: Ayeshah Plummer is a fashion, beauty and lifestyle writer. When she's not writing she curates her own content focusing on hair and makeup.