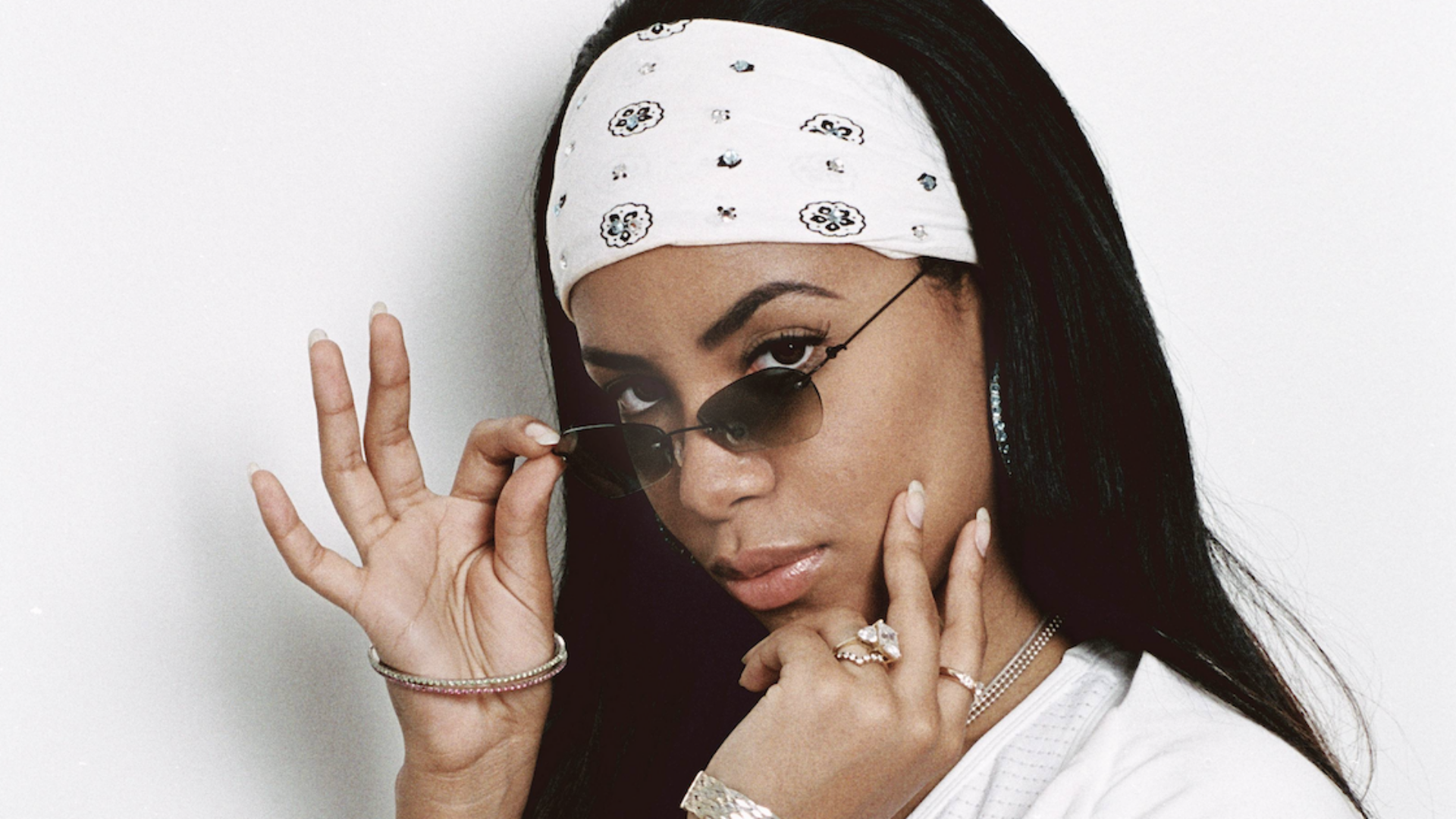 Listen To Aaliyah's Posthumous Collaboration With The Weeknd, "Poison"
The R&B cut is the first single from Aaliyah's upcoming posthumous album.
A new single from Aaliyah has been released featuring The Weeknd. "Poison" is a sultry, smooth R&B track that was originally written by the late Static Major, a longtime collaborator, and friend of the songstress. 
The track is also the first single for Aaliyah's upcoming posthumous album, Unstoppable, which is expected to release in 2022 via Blackground Records 2.0 and EMPIRE records. The album is also expected to feature collaborations from Drake, Future, Chris Brown, Ne-Yo, and Snoop Dogg.
The new song is not the first taste of what a collaboration from princess of R&B and the genre's dark prince would sound like. The Weeknd sampled Aaliyah's 2001 hit "Rock the Boat" from his 2012 song "What U Need."
"I'm so excited to share this new song by Aaliyah and the very talented The Weeknd," said Barry Hankerson, Founder of Blackground Records, in a press release sent to ESSENCE Girls United. "I wanted her adoring fans to get a special gift before the holidays and felt it was the perfect time to release a never-before-heard offering. Make sure to add "Poison" to all your favorite Aaliyah playlists and subscribe to Music360 to stay connected."  
In a Billboard interview, Hankerson explained his efforts in putting Aaliyah's entire catalog on streaming services for the first time ever. Much of Aaliyah's music had been left off music streaming platforms for over a decade following her tragic, untimely death in August 2001 at age of 22.  
On August 5th, Background Records announced that two out of the three albums ('One in a Million' and 'Aaliyah') Aaliyah recorded would be arriving in streaming services in the upcoming months. The news was a huge surprise for fans of the late singer, who mainly consumed her work from YouTube and reworks.
Listen to the full "Poison" audio below and let Girls United know what you think about the R&B princess' latest posthumous release!
Photo Credit: Getty Images