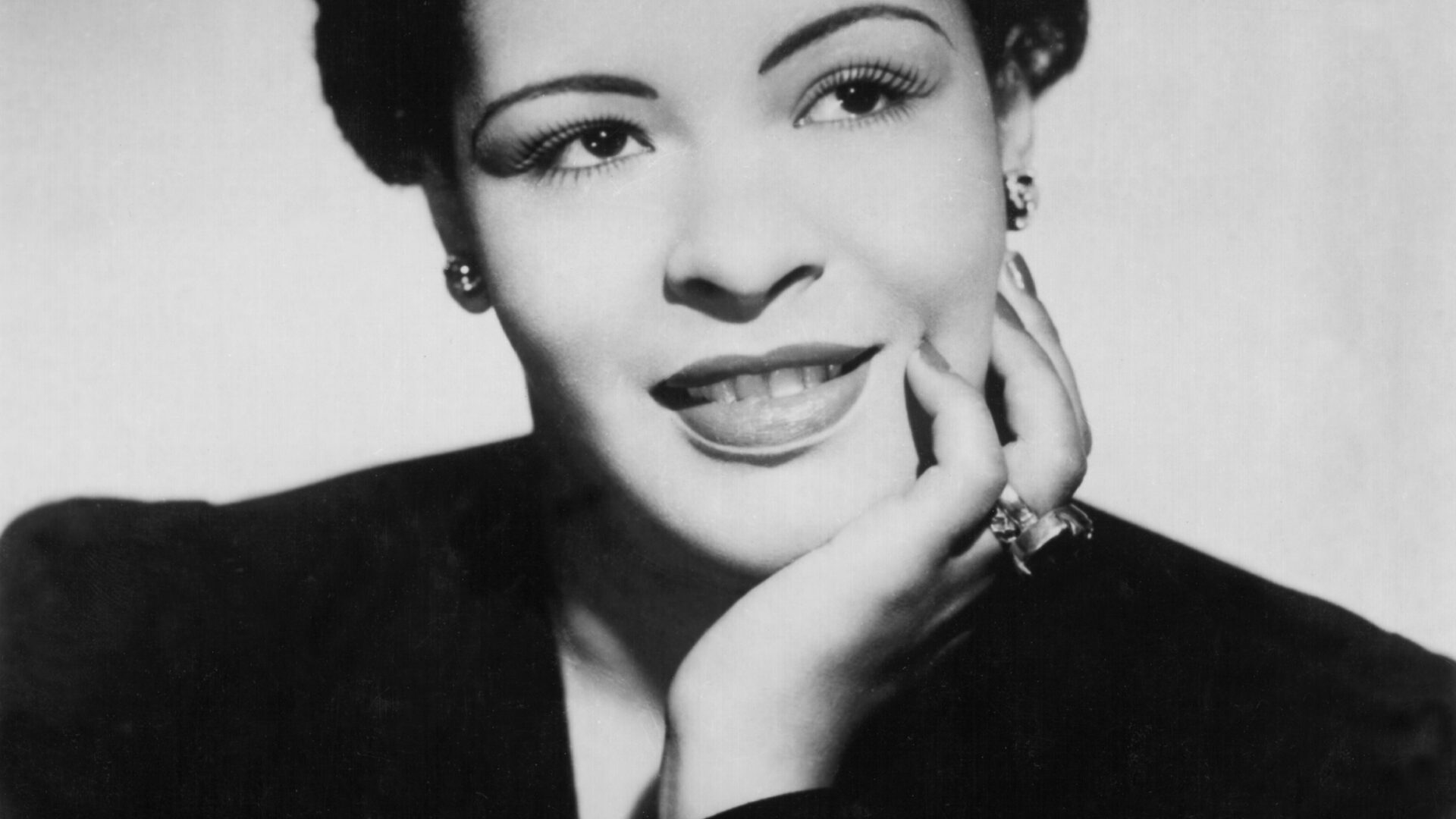 7 Things To Know About Jazz Singer Billie Holiday
For Women's History Month, we're spotlighting Black women who changed the world. Today we're focusing on Billie Holiday, a jazz singer who knew how to emote.
Jazz songstress Billie Holiday is the center of talk right now. Her life is the subject of 'The United States Vs. Billie Holiday,' Hulu's 2021 film about the FBI's ruthless takedown of the singer. With a career spanning more than 20 years, Holiday was most famous in the 1940s and 50s, with hits like "Strange Fruit," "God Bless the Child" and her cover of "Blue Moon."
Holiday led a full life, complicated by abuse and problems with drugs, but her talent was undeniable. 60 years after the singer's death, she continues to be loved for her contributions to jazz, including her knack for improvisation and and for her willingness to stand up for what's right. We rounded up a list of facts about the late singer, keep scrolling to give them a read.
1. Her real name was Eleanora Fagan.
Born to teen parents in 1915, Holiday was given the name Eleanora Fagan at birth. Her presumed father was Clarence Halliday, who was also a musician and rarely had contact with Billie or her mother. Upon deciding to become a singer, she opted for a name change, taking the name "Billie" from silent film actress Billie Dove and reworking her father's last name.
2. Holiday began singing as a teenager.
After moving to New York from Philadelphia with her mother, Holiday began auditioning at jazz clubs and singing with pianists. She arrived in New York in the midst of the Harlem Renaissance, a time of Black innovation across music, dance, literature, art, fashion and theatre, and began performing in small clubs in the neighborhood. Holiday recorded her first record at age 18.
3. Holiday was the first Black woman to be accompanied by an all-white band.
Years into her professional career in 1938, Holiday was asked by clarinet player Artie Shaw to lead his orchestra, marking the first time a Black woman was accompanied by a white band. Together they recorded one song, "Any Old Time," but Holiday said she was never paid for the song.
"Artie never paid me for that record," she said in a 1939 interview with Downbeat. "Just before it came out, I simply got enough of Artie's snooty, know-it-all mannerisms, and the outrageous behavior of his managers, and left the band. I guess Artie forgot about 'Any Old Time.' I know he never paid me."
4. Her donning her signature beauty accent, gardenias, were the result of a curling iron accident.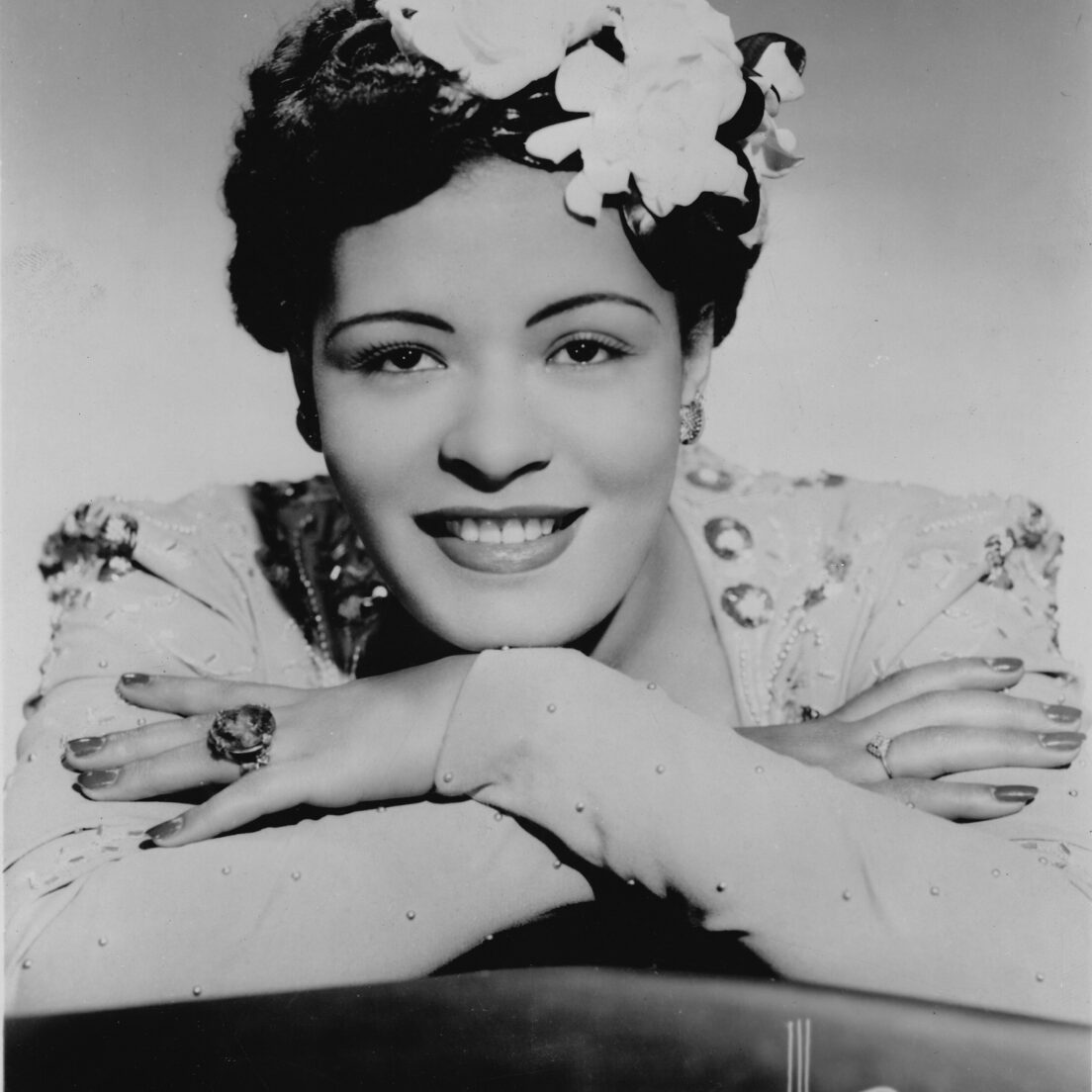 On January 8, fashion historian Shelby Ivie Christie took to Twitter to share the story of why Holiday started wearing white gardenias in her hair.
As she prepped for a show, Holiday was curling her hair and accidentally burned a patch. Another jazz singer, Carmen McRae, was there when it happened and rushed to the venue's coat check and bought a gardenia that was being sold there. She brought the flower to Holiday to cover up the burned area and the singer loved the look so much that she continued to wear them throughout her career.
5. She worked with trumpet player Louis Armstrong and met Maya Angelou.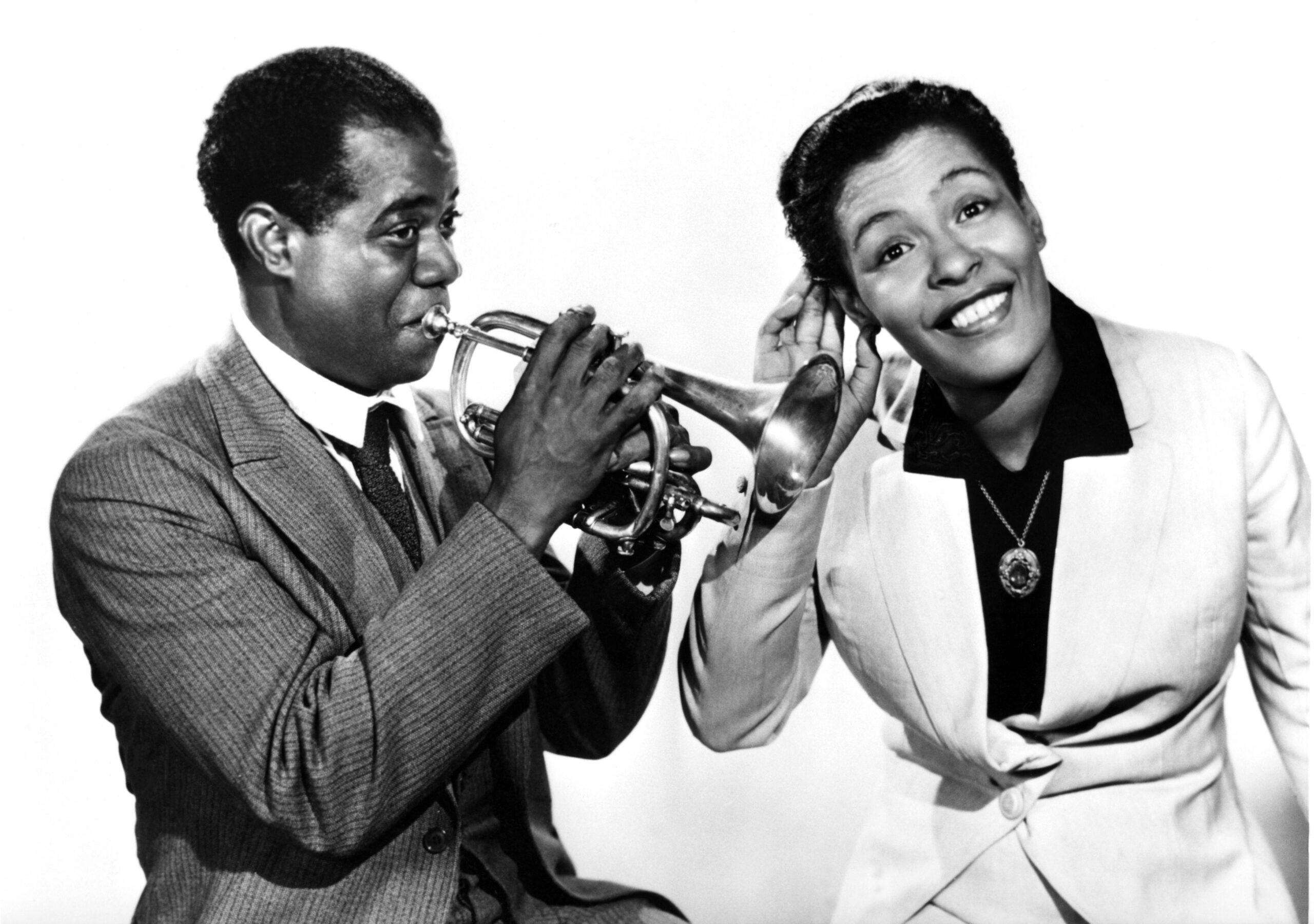 Photo by JP Jazz Archive/Redferns
Holiday maintained that one of her only major influences was Louis Armstrong (the other being Bessie Smith). In 1947, they starred as a musical couple, she a maid and he starred as a bandleader, in the film 'New Orleans'. They performed together during the movie and worked together for the soundtrack.
In her 1981 autobiography, "The Heart of a Woman," poet Maya Angelou documents meeting and cooking for the singer. The year before Holiday died, she dropped by Angelou's home and spent nearly a week with the writer, who was then pursuing a singing career. As they parted, Holiday told Angelou, "You're going to be famous, but it won't be for singing."
6. There's a 1972 movie about Holiday's life starring Diana Ross.
The film was based loosely on Holiday's 1956 autobiography "Lady Sings the Blues" and featured Diana Ross as the title character. It documented her ascent, drug abuse, various romantic relationships and legal issues stemming from drug use. Ross was nominated for an Oscar (Best Actress in a Leading Role) in 1973, and in her son, Evan Ross, has a role in The United States Vs. Billie Holiday.
7. Her song, "Strange Fruit," is about Black people being killed.
Holiday was well known during the era of Jim Crow, which was a set of segregationalist laws meant to oppress Black people. Under these laws, members of the Black community were lynched for the smallest infractions, like outselling a white-owned grocery store.
As the singer's fame grew and she toured the country, Holiday noted and was subjected to racism when she entered the American south. Her most famous song, 1939's protest anthem "Strange Fruit," is about Black people being hung by racists in the Deep South.
"Southern trees bear strange fruit / Blood on the leaves and blood at the root", she sang with a haunting sadness that brought attention to the savagery of racism.
Photo credit: Getty Images/Gilles Petard/Redfern