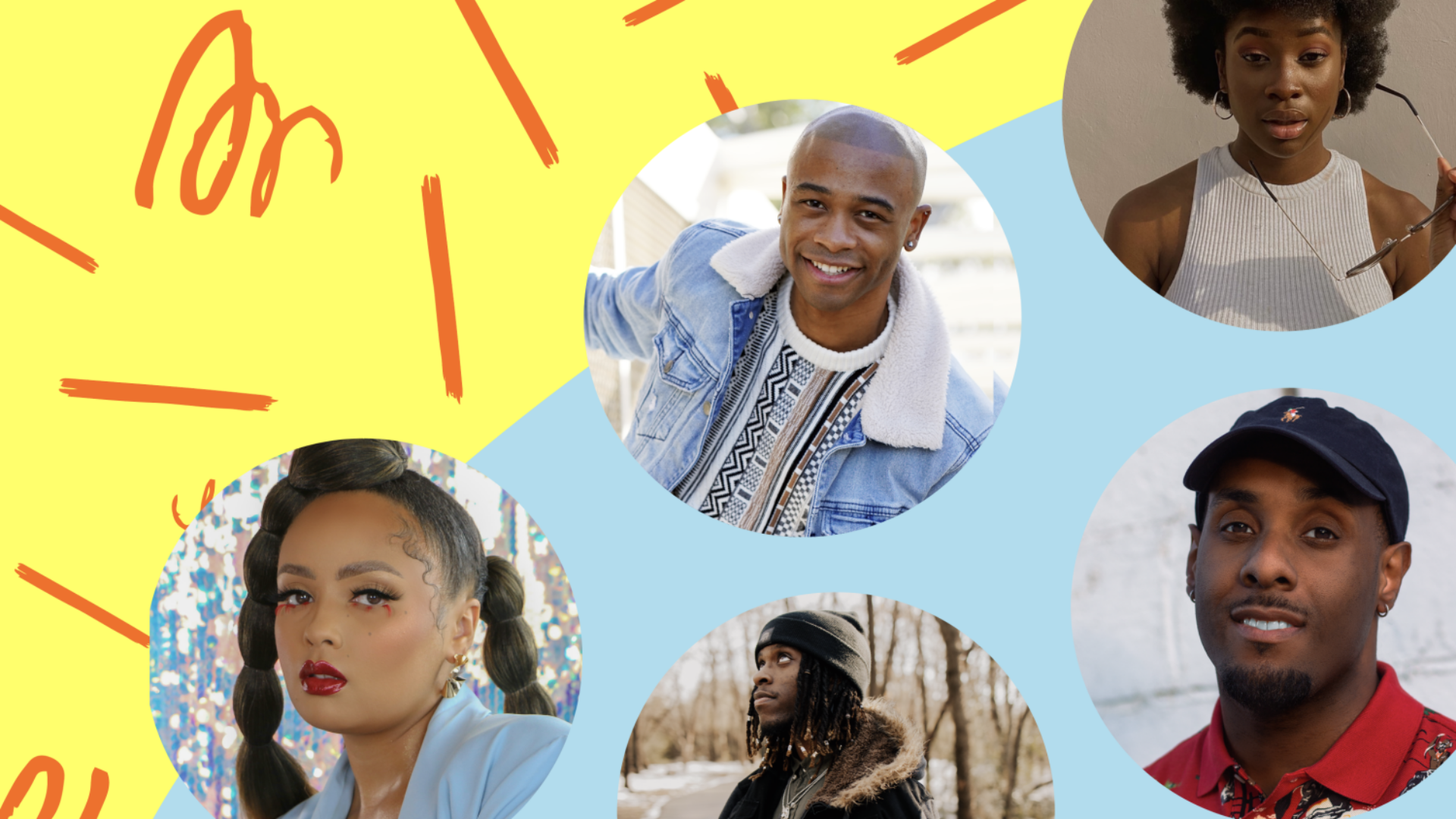 16 Black Breakout Creators on YouTube Shorts
Did your favorite creative make the list?
Black creators are instrumental in YouTube Shorts, from creating trends to pushing them forward.
This Black History Month, YouTube is celebrating all the creative content of Black creators. Check out the top 16 digital creatives being highlighted for the holiday.
Wick'd Confections started decorating cookies during Christmas 2018 and competed in the Food Network's Christmas Cookie Challenge. She began her Shorts journey in June 2022, and her baking content on YouTube went viral.
FredoOnTV always dreamed of being a YouTuber and entertaining the world. After making a name for himself as a professional dancer and athlete, he's now known for being a comedian.
Desiree is an actress and singer who moved from Miami to Los Angeles to pursue her dreams. Her Shorts content is all about music, beauty, and lifestyle. She's now working on incorporating more sketch comedy into her Shorts.
King Asante creates Shorts about the most relevant moments, pop culture, and entertainment. With Shorts, he's been able to grow a community with over 400,000 subscribers. He loves being a part of the Shorts creator community.
Doctor Fashion is a multi-hyphenate creator and a business owner who has found great success using Shorts to get the word out about her brand. On YouTube Shorts, she shares crafting DIYs, Fashion tutorials, business tips, and behind scenes of her business.
Jordan Smikle is a 20-year-old actor, model and storyteller who enjoys making content for Gen-Z. His content includes storytelling and acting POVs which allow his audience to explore his imagination.
Miaira Jennings' content highlights sustainable fashion design and her passion for giving new life to previously owned items. Jennings combined her love for video production and fashion to inspire others to create confidently. She's been making YouTube videos since 2016 and has seen exponential growth since posting regularly on YouTube Shorts over the past year, with over 10 million views from Shorts.
Ruba Wilson, an LGBTQ+ TV personality, built a community of more than 17,000 subscribers on YouTube, with content that has generated well over 100 million views! From hosting gigs for People Magazine and Young Hollywood to being named one of Paper Magazine's "Most Beautiful People."
Ahliyah Michelle is a beauty content creator who has been in the game for over six years. She uploaded her first YouTube video in 2016 and grew to 20,000 subscribers before that year ended. Ahliyah then focused on being the most creative Black makeup artist in the emerging beauty guru space because every basic makeup look had already been done.
KidRL is a proud Texas Christian University graduate with a degree in the film who absolutely loves creating content that spans an incredibly wide range, from dancing to skits, and even parodies.
Debbie Williams more popularly known as AskDebbieAboutHair is a hair and scalp specialist, who specializes in educating her audience on restoring their health through natural recipes and remedies. Her journey on Shorts has allowed her to reach, teach and help her audience with healthy lifestyle habits.
imuRgency is a TV, Film, and Pop Culture Commentator. With over eight years of experience as a digital creator, imuRgency has become an influential voice in the Gen-Z entertainment space. He was previously in the #YouTubeBlack Voices Fund.
Ginette is a content creator from Toronto, Canada who delivers high-quality, fun, engaging, hair-positive content to her audience of millennials. Her content focuses on sharing her healthy hair journey to enrich and empower her audience on how to style and manage their hair with confidence.
Anderson Bluu is a graphic designer who is known for his sneaker designs and limited-edition artwork. He began creating art content on YouTube Shorts as a way to share his passion for drawing and painting with a broader audience.
Peachyymaddi is a 24-year-old active-duty Air Force Veteran who enjoys posting lifestyle content, DIY ideas, and budget-friendly finds at her favorite stores. She seeks to empower her audience to make smart financial and environmentally conscious decisions through her series "Boujee on a Budget."
Ayokunle Adewuya began creating Shorts in February 2022 and has fallen in love with it ever since. He loves creating IRL(In Real Life), gaming, and sports content that brings young people together. He started with historical NFL content and created high-drama versions of NFL history.
About Kenyatta: Clark Atlanta University and Medill School alumna Kenyatta Victoria is the Girls United writer covering everything from news, pop culture, lifestyle, and investigative stories. When she's not reporting, she's diving deep into her curated playlists or binging her favorite comfort shows.